RVA Legends — Edmund Randolph House
A look into the history of Richmond places and people that have disappeared from our landscape.
1002 Capitol Street
Built, between 1800 – 1802
Demolished, 1884
The home of Edmund Randolph, which stood in the middle of the block where the City Hall now is, was built either in 1800 or in 1802—there is evidence to support both dates. Randolph owned the whole square, and in 1798 he was occupying both a wooden house on this lot that faced Broad Street and a house belonging to Samuel McCraw on the northeast corner of Broad and Eleventh Streets. Probably he used one as his home and the other as his office.
To sum up briefly the career of Edmund Randolph we can do no better than to quote the inscription on his monument at Old Chapel, Clarke County:

Edmund Randolph, born Tazewell Hall, Williamsburg, August 10, 1753
Died Carter Hall, near Millwood, September 13, 1813.
Aide de camp to Washington 1775
First Attorney General of Virginia 1776
Member of the Continental Congress 1779
Governor of Virginia 1786
Grand Master of Masons in Virginia 1786
Member of the Constitutional Convention 1787
First Attorney General of the United States 1789
Secretary of State of the United States 1794

This brilliant record came to a sad close when, in 1795, Randolph was accused of improperly communicating to the French Ambassador, Fauchet, the views of the United States government. Randolph immediately resigned and returned from Philadelphia to "Spring Farm,'' near Richmond. His disgrace ironically meant wealth after poverty, for he had never received more than $3500 a year in public office, and on returning to Richmond he took up a lucrative private practice as a lawyer. Finding the pressure of business too great for him to live out of the city, he moved to town. His most famous case during these years in Richmond was the defense of Aaron Burr in 1807, which he led, assisted by John Wickham.
Although his wife was severe and strait-laced, he was devoted to her. On returning from her grave (in March, 1810) he went to call on his friend Dr. Adams and at his house was paralyzed. After this illness he evidently rented either all or a part of his house to Louis H. Girardin, who advertised in July of that year that he would open a school "in the house of Mr. E. Randolph near the Capitol" on September 1st. Randolph may have continued to occupy a part of the house, as he advertised on October 19 that on November 1 he would begin the lectures on the Theory and Practice of Law announced before his illness, and he gives no other address than the one which must have been familiar to his readers. In 1812 Mr. and Mrs. Gorlier of Norfolk advertised a French Boarding School for Young Ladies in the house recently vacated by Girardin.
The following year, while Edmund Randolph was visiting his wife's relatives, the Burwells, at Carter Hall in Clarke County, he died, and was buried in an unmarked grave at the Old Chapel. In 1814 the Richmond house was sold by his daughters, and the following year it was purchased by Robert Greenhow. Robert Greenhow died in 1840 at his son's home in Washington. In 1846 his heirs sold the Randolph house to Valentine and Breedon, who had bought most of the square west of this one. In 1851 the lot, by then reduced to sixty-two feet (the house was fifty-five feet in length), was sold to Hugh Fry of the firm of Hugh W. Fry and Sons, Grocers and Commission Merchants. Mr. Fry added a long wing on the east end, terminating in a brick office on Broad Street, which he rented to Claudius Crozet. In 1872 the house was bought by a trustee for Mrs. Tupper, wife of the Reverend H. A. Tupper, secretary of the Baptist Foreign Mission Board. Dr. Tupper lived there as late as 1881, according to the directories. In 1883 the lot was purchased by the City in order to erect a new City Hall, and by July, 1884 the square that had once held the old City Hall, the First Presbyterian Church, and the home of Edmund Randolph was "bare of buildings." [HOR]
---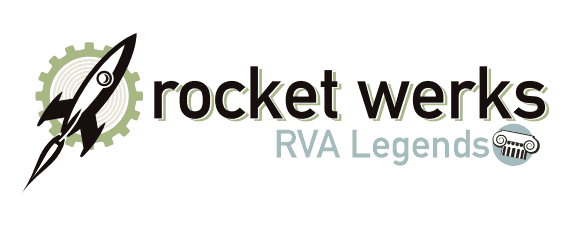 RVA Legends is a regular series
appearing on rocket werks – check it out!
Will you help support independent, local journalism?
We need your help. RVAHub is a small, independent publication, and we depend on our readers to help us provide a vital community service. If you enjoy our content, would you consider a donation as small as $5? We would be immensely grateful! Interested in advertising your business, organization, or event? Get the details here.