Matchbox Restaurant in Short Pump hosting Galentine's Day event featuring local food and drink purveyors
Grab your girlfriends and celebrate with a girls' night out featuring soulful music by Legacy Band, signature cocktails from Belle Isle Moonshine, and a pop-up candy shop from Chocolates By Kelly.
On Thursday, February 15th, from 6:00 – 10:00 PM, pizza-centric restaurant Matchbox Short Pump and UnlockingRVA are hosting "Galentine's Day," a post-Valentine's Day party for the ladies.
Attendees can celebrate with a girls' night out featuring soulful music by Legacy Band, signature cocktails from Belle Isle Moonshine, and a pop-up candy shop from Chocolates By Kelly.
Tickets are $25 and include a welcome cocktail, appetizers, and bites from Matchbox, tastings from Belle Isle Moonshine and Chocolates By Kelly, and a chance to win a day of pampering in Short Pump. Additional beer, wine and spirits will be available for purchase.
Tickets are available online here.
comments
Coronavirus Support List
An ongoing list of resources and businesses that are helping the Richmond community in this time of crisis.
Infection Updates
The Virginia Department of Health has a wealth of resources and an ongoing list of those tested and infected.
COVID-19 Educational Materials from Washington State in English, Amharic, Arabic, Bengali, Chinese, Farsi, Hindi, Japanese, Khmer, Korean, Marshallese, Punjabi, Russian, Spanish, Tagalog, Thai, Ukrainian, Urdu, Vietnamese. From the Washington State Department of Health. via @leahraemullis on Twitter.
The staff at Virginia Commonwealth University's Tompkins-McCaw Library for the Health Sciences has created an excellent resource directory with reliable information about the outbreak.
Words matter. Deliberate use of names for COVID-19 like Chinese virus or 

Chinese Coronavirus is racist and irresponsible—it only spreads stigma and fear, and increases the violent xenophobic attacks on the Asian American community.

(Joint statement from the Asian Americans Advancing Justice affiliation: Asian Americans Advancing Justice – Asian Law Caucus, Asian Americans Advancing Justice Atlanta, Asian Americans Advancing Justice-Chicago, Asian Americans Advancing Justice – Los Angeles)
Social distancing is the term used to describe certain actions recommended by health officials to disrupt the chain of contagion in a pandemic.  This involves steps such as: keeping 3-6 feet from others, avoiding public gatherings, and limiting face to face contact with others.
Food
Richmond Public Schools has begun meal distribution for ALL RPS families that starts today, Monday, March 16th. Please visit one of our food distribution sites 9:30 am-12:30 pm to receive shelf sustainable food for your family during the break! Sites will be open Monday-Friday.
Tara Casey @legal_lou on Twitter is putting together the wonderful 

#

RVATogether

list. 11 different organizations (including school districts) need help in many different ways. Highlight: donations welcome via drive-thru drop-off or Amazon shipping. Please help if you can.

#

COVID19

docs.google.com/spreadsheets/d…
Chesterfield Public Schools

will provide free meals to students ages 18 years & younger while the division is closed due to COVID-19.

Ram Pantry will provide pre-packed boxes of food to students in need beginning Wednesday, March 18 at 1 p.m. through Friday, March 20, at 3 p.m. until current supplies last. Ram Pantry will be closed for operations after Friday, March 20, until further notice. More info here.
Stores with special hours for seniors. (Credit to NBC12 for the updated list)
Freelancers
Your local actors, designers, producers, technicians, stage managers, musicians, composers, choreographers, visual artists, filmmakers, craft artists, teaching artists, dancers, writers & playwrights, photographers, etc. will also be impacted by the downturn in business. This page is an excellent resource for those freelance workers.
Housing
Greater Richmond Continuum (GRCoC) is providing emergency shelter alternatives and coordinated plans to aid the homeless in the midst of the coronavirus outbreak.

The GRCoC partners need donations to meet the needs of the homeless population:

– $10 gift cards for gas stations and food for shelter residents and unsheltered individuals;

– Cleaning supplies, including soap, hand sanitizers that contain at least 60% alcohol, tissues, trash masks, and disposable face masks;

– Bus tickets for residents.

If you're interested in donating, please contact Michael Rogers of Homeward at [email protected] or via phone at 804-343-2045, extension 22. If you'd like to donate directly, click here.
Education
Attention RPS Families! If you need a computer and/or internet access for any RPS students in your care, click here and complete this survey: www.rvaschools.net/tech-survey.
Visual Arts Center is offering a way to nurture your creative spirit without leaving home this week? Our friend Michael-Birch Pierce is this month's Creative Mornings speaker and registration just opened online! The event will be hosted 100% digitally this Friday, March 20, and it will explore the theme of identity. Michael-Birch Pierce is a fiber artist and fashion designer who has embroidered portraits at the Oscars, the Super Bowl, Design/Miami, SXSW, and even embroidered Christmas decorations for the Obama White House. Read more and shop their work at michaelbirchpierce.com. More info here.
Scholastic set up a 'Learn From Home' website with four categories: PreK and Kindergarten, Grades 1 and 2, Grades 3-5, and Grades 6+. Each section is already equipped with one week of content for students with 15 additional days on the way.
Comcast is offering free internet for low income families. Go to InternetEssentials.com or call 855-846-8376 for English or call 855-765-6995 for Spanish. All new customers will receive "a free self-install kit" with no shipping fee.
Lunch Doodles with Mo Willems! (free video series) 

✏

📚

Join the Kennedy Center Education Artist-in-Residence at Home as Mo Willems invites YOU into hi

s studio every weekday at 1 p.m. Eastern Time to draw, doodle and explore new ways of writing—starting today, March 16th.

Learn more kennedy-center.org/education/mo-willems

Compiled list of education companies offering free subscriptions due to school closings

amazingeducationalresources.com
List of coloring books/pages from museums from around the world. Some are experiencing difficulty due to heavy traffic.
Richmond Public Schools learning resources (English and Spanish) can be found at https://www.rpstech.org/parents.html and https://www.rpstech.org/ell.html.
VPM.org/resources is a hub for news, educational materials and entertainment for our audience. There you'll find links to:

Continuing local news coverage from VPM News

Access to the VPM PBS KIDS 24/7 channel video stream (also available for free, over the air)

Educational games from PBS KIDS, plus a daily newsletter for parents

VPM PBS Learning Media platform for educators and caregivers of pre-K – 12 students

Plus easy access to the VPM Music stream, Passport video streaming platform and television guide to keep audiences engaged and connected

Richmond's LGBTQ Chamber is offering a Relief Fund available in Mid April to members of the Chamber experiencing personal and/or financial hardship. If you find yourself in need please email them at

[email protected]

Funds are limited so they ask if you can to please donate to the Relief Fund and help other business owners and professionals in the community.
Music
comments
Live Updates: Ongoing list and information on Richmond area institution and event closures, postponements
With new information and cancellations coming in by the hour, the below is our attempt to keep you up to date on the latest Richmond area closures, cancellations, and community information, with links to relevant resources for more. We'll continue to update this article as we learn more. Feel free to leave your own in the comments or email to [email protected]
Note: We're attempting to keep this list up to date as often as possible. Please submit any changes, additions, or corrections to [email protected]. Want to support our efforts? Please consider making a donation to RVAHub at the link below.
Government & Community Organizations
Restaurants/Breweries
Please note that this list is rapidly changing and we're doing our best to keep it updated but we will at time have some outdated information. Please let us know if there has been a change.
In the interest of public health and safety, the administration of Mayor Levar Stoney recommends that all restaurants, bars, and other establishments that serve food and drink within city limits eliminate bar seating, move tables at least six feet apart and limit their on-site service to 50 percent of their normal capacity. If 50 percent of capacity exceeds the CDC-recommended limit of 50 people gathered, establishments should limit their service to 50 or fewer patrons. The recommendation does not affect any restaurant's capacity to offer carryout and delivery. In order to support the residents and businesses of Richmond, the administration will introduce on March 23 an ordinance outlining a city amnesty program for all penalties and interest on most local taxes due between March 13 and June 30, 2020. This proposed program will exclude personal property taxes on vehicles, motor vehicle license taxes, and vehicle license fees, as required by ordinance. The city is also exploring options for a program to issue small, no-interest loans to support small businesses. More information on this will be provided at a later date.
Businesses
Schools & Daycare
Sports
Events
Arts/Museums/Library
comments
Stuck at home? Explore some of Virginia's most significant historic, cultural sites online for free
Just because you're social distancing it doesn't mean you cant explore some of Virginia's most magnificent cultural and historical sites virtually, online, for free. Here's a roundup of where you can explore and what you can learn.
By Caroline Logan, Virginia Tourism
With the international crisis regarding COVID-19, also referred to as Coronavirus, visitors may be canceling or rescheduling upcoming travel plans and staying home.
While people are self-isolating and social distancing, many museums, historic sites, and other tourism destinations are offering virtual options for visitors to explore and learn.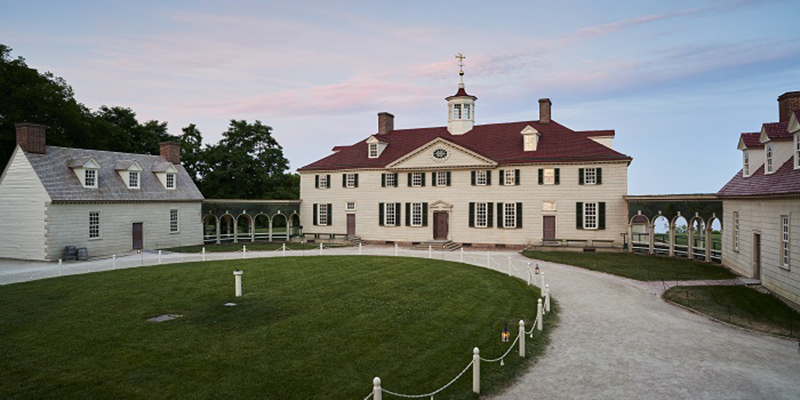 Mount Vernon will continue its mission to educate people around the world through its robust digital presence. The historic site will provide digital tours of the mansion through mountvernon.org/virtualtour. The Washington Library has also prepared digital resources for students and their parents will be working with its network of teachers nationwide to support their educational efforts. These resources can be accessed at mountvernon.org/digital. Mount Vernon's YouTube channel also features a livestream of the estate's newborn lambs.
Monticello hosts a number of online exhibits including "The Declaration Around the World," "The Life of Sally Hemings," and "Paradox of Liberty: Slavery at Jefferson's Monticello," among many others. Users can also download the Slavery at Monticello: Life and Work on Mulberry Row app for free.
James Madison's Montpelier has publicly accessible blog posts, websites, podcasts, and social media posts for visitors to enjoy. Access to podcasts and video series can be found on the site's YouTube page. Those interested in the research, history, archaeology, and collecting at Montpelier can visit the Digital Doorway for a wealth of information at digitaldoorway.montpelier.org.
Colonial Williamsburg is adding content to its Explore From Home website from the people who bring history to life. Resources include guides for teachers, quizzes and puzzles for students, interactive timeline, pages for exploring art collections, and printable coloring sheets from The Art Museums of Colonial Williamsburg, as well as libraries, archives, and other cultural institutions around the world.
The Virginia Museum of History & Culture in Richmond will be offering free online video content, webinars, student learning resources, and virtual tours at VirginiaHistory.org/AtHome.
The National Museum of the Marine Corps in Triangle has a virtual tour and numerous distance learning opportunities. The rich, interactive virtual environment will serve as the gateway for Marines and visitors to see the museum from the comfort of their homes. The museum's online distance learning programs engage audiences with the history of the United States Marine Corps.  Programs include a plethora of virtual learning experiences and subject matter for people to learn important and interesting topics related to the Marine Corps. Take the virtual tour at virtualusmcmuseum.com and access the distance learning programs at usmcmuseum.com/distance-learning.html.
The Chrysler Museum of Art located in Norfolk's NEON Arts District features 50 galleries, 30,000 objects, and a world-renowned glass collection. Viewers can take a virtual tour through the galleries as well as explore the museum's Digital Collections featuring European and American paintings, sculptures and decorative arts and works from African, ancient Egyptian, Pre-Columbian, Islamic and Asian cultures.
Join the Virginia Zoo in Norfolk for a Virtual Voyage every day at 2 p.m. (March 16 – 30, 2020) on its Facebook page. Visitors can go behind the scenes, tour the zoo, and check in on their favorite animals. The zoo's Virtual Voyage website also offers augmented reality tours, printable activity sheets, a YouTube video series, and more.
Take a virtual walking tour of historic Fincastle in Botetourt County with over 50 individual "stops," each complete with a picture and background about the location.
The Kids Square Children's Museum in Roanoke will go live on Facebook at least once a day during the week until reopening. They'll be doing everything from science experiments to book reading. Visitors joining the livestream have the chance to win one of the items that Kids Square is playing with that day.
The Blue Ridge Institute and Museum in Ferrum offers the following online exhibits for individuals to learn more about folk heritage in the Blue Ridge region.
Full Throttle: Racing and Rodding in Southwest and Central Virginia
Moonshine: Blue Ridge Style
Deathly Lyrics: Songs of Virginia Tragedies
Earthenware Along the Great Road in Virginia and Tennessee
The Virginia Museum of Transportation in Roanoke has images and background information on nearly every item in the rail, road, air, and ship collections. Collections are separated by category and can be accessed here.
The William King Museum of Art in Abingdon will be broadcasting live via Facebook every Tuesday and Thursday at 2 p.m. Videos will include tours of the galleries, insider looks at collections, family-friendly art projects, and live art demos.
Lewis Ginter Botanical Garden in Richmond is sharing  "Virtual Visits" on its Facebook page as well as putting resources for learning (including activities for kids) and ideas for relaxation and mental health on its website lewisginter.org.
Take a virtual tour around Virginia Beach's cultural enclave by using this Google Mural Map to explore the ViBe Creative District on a virtual, self-guided mural tour. Click on the map icons to find information about the artists, artworks and locations, along with multiple images of the artwork and video links of murals created during the last two years of the ViBe Mural Festival.
The Barter Theatre in Abingdon is working to offer its patrons the ability to stream productions from home. The production of "Peter Pan" that was originally scheduled to open on April 7 will be online to patrons as well as access special bonus features. The theatre will also be providing coordinating educator resources, including lesson plans and a study guide. More information can be found here: bartertheatre.com/barter-theatre-on-demand
The Virginia Aquarium & Marine Science Center in Virginia Beach will provide entertaining, educational content to fans including live streams, video footage, crafts for kids, and behind the scenes peeks on its website and social media channels.
The City of Alexandria created a new web hub called ALX at Home, which brings residents and nearby visitors their favorite Alexandria restaurants, shops and attractions to the comfort of their own home. Features include:
50+ restaurant and 15 retail deals and offerings
Attraction offerings such as virtual tours and a "Ride it Out" bike rental program from Unlimited Biking.
Cocktail Corner for Happy Hour at home with instructional videos from The Hour boutique.
Puppy Love, bringing a daily dose of cuteness from Alexandria's four-legged friends.
The Omni Homestead Resort's podcast, Beyond the Tower offers an insider's look into one of America's most iconic resorts. From historical anecdotes to one-of-a-kind experiences, Beyond the Tower includes topics from the history of the resort and golf to the Garth Newel Music Center and the resort's partnership with a local farmer. Each episode begins and ends with "Welcome to My Homestead," an original composition from David Hill, a native of Roanoke, Virginia and one of the resort's most popular musicians.
For those interested in historic moments of Virginia, listen to the Following Harriet podcast. Following Harriet takes a closer look at the life of one of the bravest and most extraordinary women in our country's history. It also puts Harriet in a broader context, examining the 19th Century experience of African Americans, especially in Virginia.
Do you know of any other online options that attractions are providing? Let us know in the comments below.
comments