Preview: Kickers Face Defending Champs
The Kickers are back home after another two-game road trip. Only four regular season games left.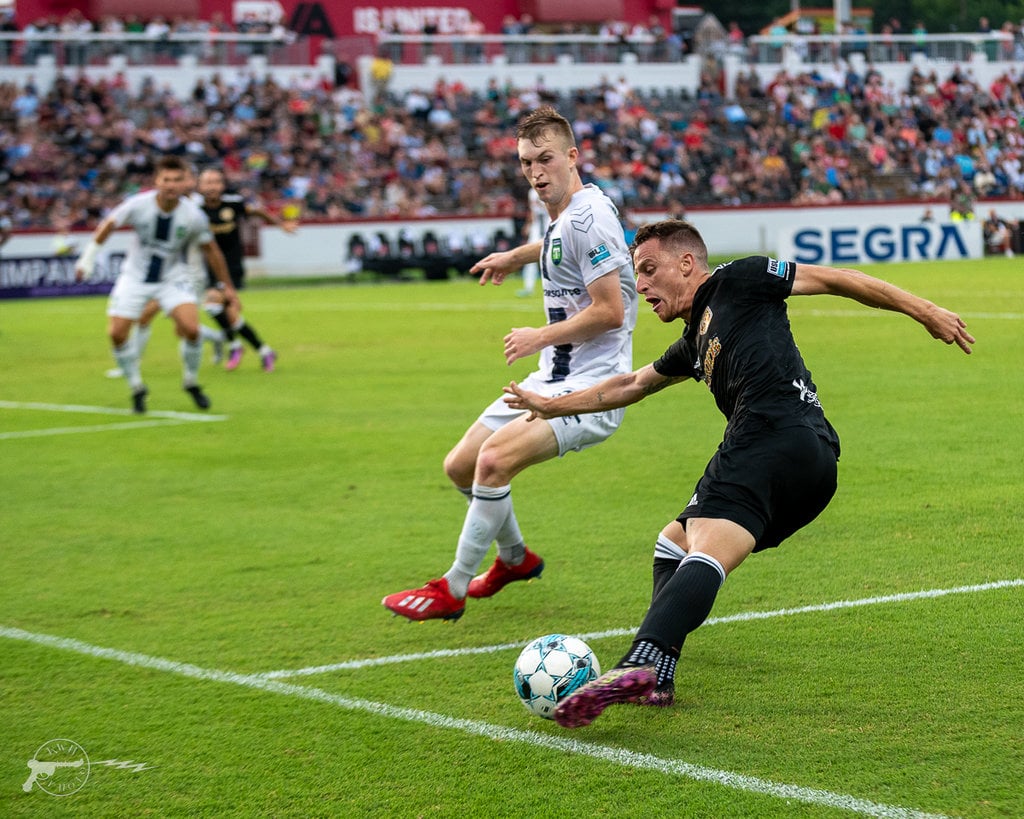 Opponent: Union Omaha (8 – 2 – 10)
Date/Time: Saturday, August 27th, 6:30 PM
Last Result: Kickers 1 – Central Valley Fuego 1
Weather Forecast from Weatherbug
Three Things to Kick About
Perception – I came riding in on my horse to write about the horrible skid the Kickers are on. Then I checked the actual facts. The Kickers have won 3 out of the last 5 and have a draw and loss. That's pretty darn good and I should be thrilled. The problem is that this team is so strong that anytime they lose it seems more shocking than normal. The Kickers are in an excellent position late in the year and I should be happy and content with the recent results. Then again when have you ever met a content soccer fan?
Golden Boot and Golden Gloves – When you have the league's leading goal scorer (12 goals)  in Emiliano Terzaghi and the league's leading goal stopper in Akira Fitzgerald (73 saves) you gotta feel pretty confident. There are some concerns. Terzaghi is goal scoring machine is also a yellow card-getting machine. There is a chance that he might be on the bench due to yellow card accumulation but the league hides it's rules so well I can't determine that for sure. Then there is the fact that Akira has had to make 73 saves. If our defense were a little tighter he wouldn't have to work so darn hard. I'd hate to see the Kickers record if we didn't have someone like him in front of net.
Final Stretch – There are only 4 (including this one) games left for the Kickers at home. Barring an implosion, we'll at least get to one or two playoff games. The Kickers sit in 2nd place. If they finish in first they'll get a first round bye and will host all games at home. Hosting duties would include the championship. There are a lot of factors in play. The battle for that top spot is tight. Greenville has 38 points, Kickers have 35, and Union Omaha has 34, and Chattanooga is in the mix with 32. Win and hope for Greenville to stumble is the best scenario but we'll be keeping an eye on the table in these final weeks. Union Omaha has two games in hand so we've got that to worry about as well. A win on Saturday will be crucial.
Prediction
I nailed the last home game prediction so I'm drunk on over-confidence. Union Omaha has an amazing and perhaps sleep-inducing number of draws with 10. The Kickers have scored 14 more goals and taken 23 more shots than Omaha so that's nice. The not so nice is that they've conceded 11 less goals and have 3 more clean sheets. This will be a game of Kickers throwing everything they can at Omaha and hoping to get one by.
I'm not happy with this prediction and hope I'm wrong. If the Kickers are on fire which they have done before this prediction could be way off.
Kickers 0 Union Omaha 0
Will you help support independent, local journalism?
We need your help. RVAHub is a small, independent publication, and we depend on our readers to help us provide a vital community service. If you enjoy our content, would you consider a donation as small as $5? We would be immensely grateful! Interested in advertising your business, organization, or event? Get the details here.