Walk-up Covid-19 Vaccinations on Wednesdays at George Wythe
They'll be giving vaccinations at George Wythe High School on Wednesdays from 11am-4pm. No appointment needed. No cost.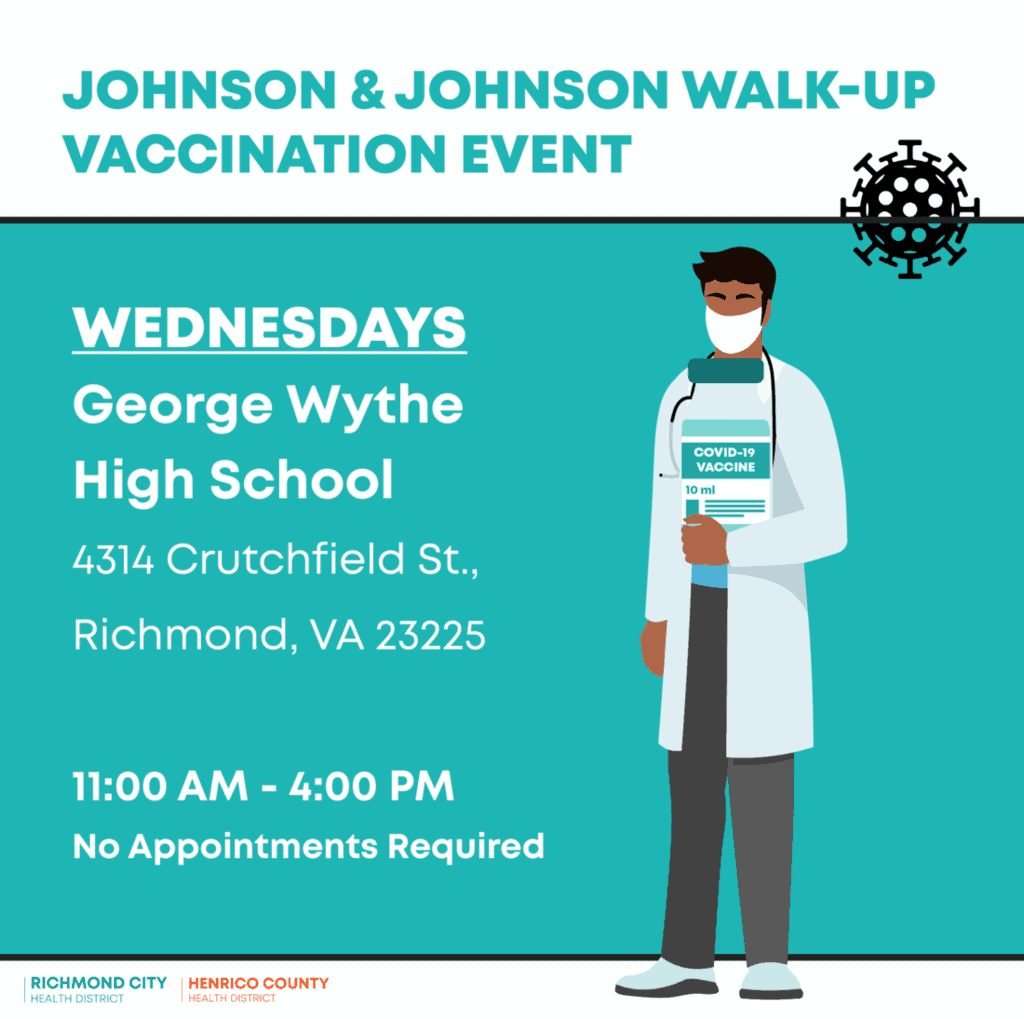 If you'd prefer to get another vaccination or can't do Wednesdays there are a couple of other options.
All of the vaccines that have received Emergency Use Authorization from the FDA are very safe and effective. The vaccine has been tested on over 80,000 people in the U.S. (of all ages, races, and ethnicities) and has been given safely to over 60,000,000 people in the U.S.

You can learn all about the COVID vaccine development process on our web page, and learn about any possible side effects on our What Do I Do After I Get The Vaccine? page.
Will you help support independent, local journalism?
We need your help. RVAHub is a small, independent publication, and we depend on our readers to help us provide a vital community service. If you enjoy our content, would you consider a donation as small as $5? We would be immensely grateful! Interested in advertising your business, organization, or event? Get the details here.