Photos and Game Summary: With Saturday Win VCU Advances to A-10 Title Game
VCU advances to its sixth A-10 Championship Game (of eight possible) since it joined the league in 2012.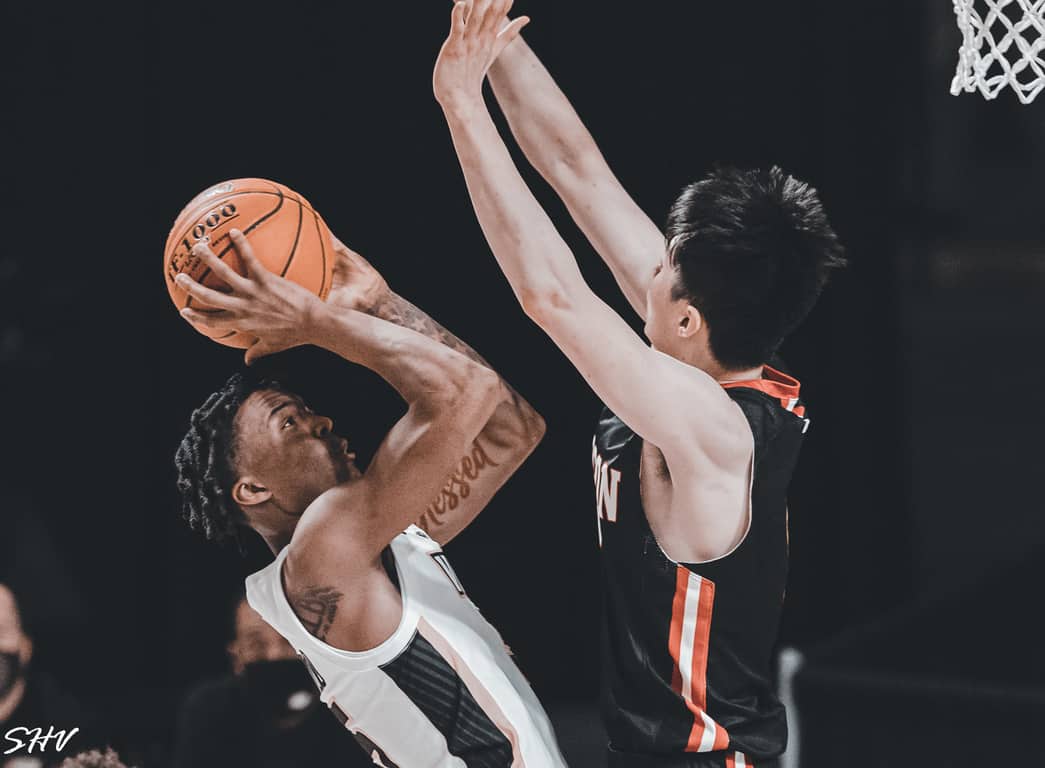 Atlantic 10 Conference Semifinals
Final Score: #2 VCU 64, #3 Davidson 52
Location: Richmond, Va. (Siegel Center)
Records: VCU 19-6, Davidson 13-8
The Short Story: A balanced scoring attack combined with a smothering defensive effort pushed VCU past Davidson in a hard-fought Atlantic 10 Conference Semifinal matchup. The win sets up a clash between top-seeded St. Bonaventure and second-seeded VCU in the A-10 Championship Game on Sunday, March 14 at 1 p.m. in Dayton, Ohio. The contest will be broadcast on CBS.
OPENING TIP
Defense ruled the day as VCU sophomore forward Hason Ward led the Rams with four blocks and the Black and Gold held the Wildcats to just 30 percent (17-for-57) shooting in the game
For the second game in a row, Bones Hyland led the Rams in scoring with 12 points. The sophomore also put up four assists, and grabbed five rebounds
VCU freshman guard Ace Baldwin dished out seven assists to go with seven points and four boards
Freshman guard Jamir Watkins provided a spark for the Rams off the bench pouring in 10 points, two assists and five rebounds
Senior forward Corey Douglas connected on all five of his field-goal attempts on the way to 10 points and five rebounds for VCU
Davidson's Hyunjung Lee and Kellan Grady each put up 13 points to lead all scorers
VCU benefited from 25 bench points compared to Davidson's 10
THE DIFFERENCE
Both teams struggled to find their rhythm in the first half. VCU shot 31 percent (9-of-29) while the Wildcats shot just 17 percent (5-of-30) from the field. With just seven seconds left in the opening period Hyland swiped the ball from Davidson's Grant Huffman and Baldwin converted on a fast break layup that sent the Rams into the break with a 24-17 advantage
In the second half, Watkins and Douglas provided the lift that VCU needed following their early struggles from the field. Douglas scored three straight baskets during one critical stretch to give the Rams a The two combined for 18 points off the bench in a second half which featured VCU shooting 64 percent (17-of-36) from the field
Davidson was just 9-of-27 from 3-point range, including 3-of-14 in the first half
NOTABLE
VCU advances to its sixth A-10 Championship Game (of eight possible) since it joined the league in 2012
It is the first time since 2017 that the Rams will compete for the A-10 crown
VCU improves to 6-0 all-time in the A-10 Semifinals
For the second time this season VCU forced an opponent to shoot 30 percent from the field or lower (North Carolina A&T, 12/09/20)
Davidson scored 99 points and shot 59 percent from the field Friday night in its quarterfinal game against George Mason, but the Wildcats had no such luck Saturday
Three different Rams scored in double-figures
Will you help support independent, local journalism?
We need your help. RVAHub is a small, independent publication, and we depend on our readers to help us provide a vital community service. If you enjoy our content, would you consider a donation as small as $5? We would be immensely grateful! Interested in advertising your business, organization, or event? Get the details here.