Editorial: The Healing Begins
This statue is a symbol of oppression, and if it's a symbol, it's an idol, and if it's an idol, I as a Christian am convinced that the idols must be torn down.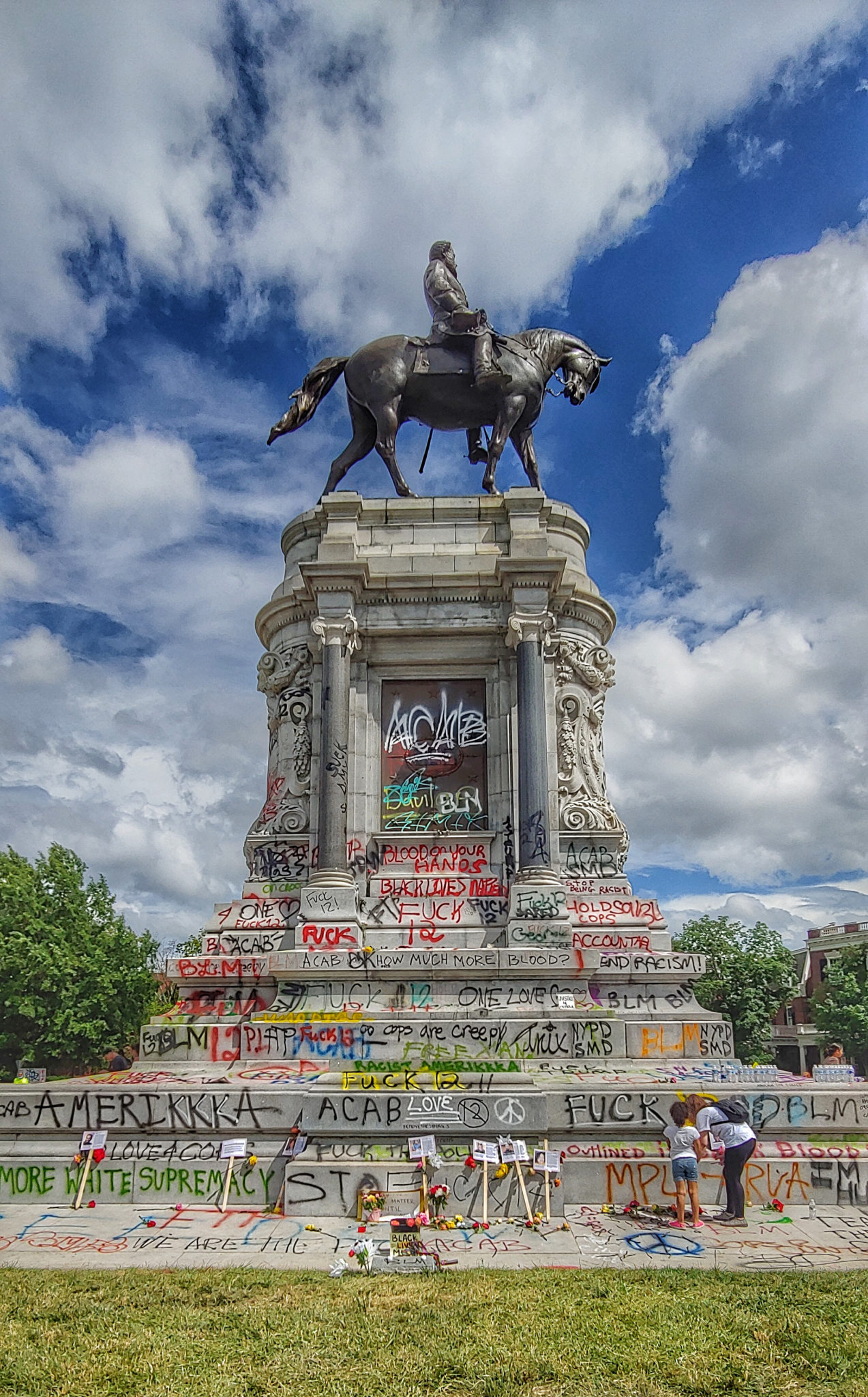 This statue is a symbol of oppression, and if it's a symbol, it's an idol, and if it's an idol, I as a Christian am convinced that the idols must be torn down.
These words were spoken by Reverend Rob W Lee, great-great-nephew of Confederate General Robert E Lee. His words carry weight with the family name. And with any family requests, any arguments afterwards are null and void.
With convincing words, the Reverend Lee set the course for healing. Along with Governor Northam's order, motions were set to remove the Lee Monument. The next day, all votes from City Council were secured to remove all the Confederate Monuments per Mayor Stoney's declaration.
It hasn't been 2 weeks since George Floyd was murdered by police and the world feels different. Demonstrations and protests were met with violent resistance. Looting and destruction forced many businesses around the country to board their windows. Richmond was no different. Peaceful demonstrators were met with tear gas and pepper spray at the Lee and JEB Stuart monuments.
Love does not begin and end the way we seem to think it does. Love is a battle, love is a war; love is a growing up
-James Baldwin
Finally, I had to chance to go see the Lee Statue for myself Friday afternoon. I was not able to join in the demonstrations for various reasons (we're still in a pandemic) but felt the need to go see it with my own eyes and lens. Admittedly, there was some anxiety parking at a location that had experienced so much turmoil just a few days ago. As I walked across Monument, I heard folk tell a couple on a porch "I love y'all!" and all of sudden the trepidation melted. It felt like walking into a cathedral.
Acoustic guitar played notes over the air as the circle was neared. Crossing the circle, I was struck by the image of black mothers walking their children along and up the monument. Tents were set up with sealed bottles of water and cheerful people to give them out along with smiles and grace. Folk sat in lawn chairs soaking up the sun and moment while others ambled around, taking pictures. It felt… euphoric. It felt like a place where many can come together to gain peace
The removal of the statues will take time but it is a huge step.
Instead of an avenue of division, Monument Avenue can be a place where people come together. Instead of discord; harmony. Instead of scars; healing. Instead of the past; the future Instead of the past; love.
Once this pandemic is over, Monument Avenue will become a place where peace is exchanged, where bread is broken, where souls can be healed.
Between Boulevard and Belvidere on Monument, everyone is welcome into the sanctuary to join in on a future well worth embracing.
God didn't make anybody to be a second-class citizen. Of this country, or the human family. I believe it because I believe that's what the scripture teaches. And that is clearly what Jesus teaches. He says come into me all of you. He didn't limit love. The dude, he got it.
– Presiding Episcopal Bishop Michael Curry
Will you help support independent, local journalism?
We need your help. RVAHub is a small, independent publication, and we depend on our readers to help us provide a vital community service. If you enjoy our content, would you consider a donation as small as $5? We would be immensely grateful! Interested in advertising your business, organization, or event? Get the details here.