Op-ed proposes the removal of "forgotten" A.P. Hill monument at Laburnum and Hermitage
"With so many battles raging, it is curious that one Confederate general and the monument dedicated to him remain relatively forgotten on the sideline, standing at an intersection not far from Monument Avenue and its pantheon of controversial figures," the op-ed says.
From Style Weekly:
Linwood Holton Elementary School, at Hermitage Road and Laburnum Avenue, is named for one of our own 20th century civil rights heroes, who as governor of Virginia championed racial equality. The children who attend the school learn that they are a big part of Linwood Holton's legacy.

Those same children who attend the school might very well wonder, though, "Who is that man whose statue is standing out there in the middle of the intersection?"

That would be A.P. Hill: the forgotten Confederate general and his monument.

Battles are being fought over Confederate monuments, here in Richmond on Monument Avenue of course, and at so many other sites around the country. Calls for memory and heritage clash with cries for truth and reconciliation. Words take on their own meaning and people take sides, with the monuments in the middle.
comments
Wholesale and Retail, Wines and Liquors
A look back at the corner 18th and Franklin Streets.
This slideshow requires JavaScript.
Wholesale and Retail, Wines and Liquors
Mr. S. W. Robinson, Prop.
Corner 18th and Franklin Sts.
Spottswood W. Robinson was born in King William Co., Va. Dec. 15, 1858, attended school in the country only six months and has never attended any educational institution since. He left King William Co., and came to Richmond and stayed with Dr. O. A. Crenshaw attending to milk dairy etc. He remained with him about one year. He then went to Mr. N. J. Smith and remained with him in business from '71 to '79. At that time he went into business for himself on Main St., bet. 18th and 19th Sts. He removed then to 16 N. 18th St., and from there to his present location, No. 23 N. 18th St. (Richmond Planet)
And there's Masonic Hall right behind where this used to be.
---
(Wholesale and Retail, Wines and Liquors is part of the Atlas RVA! Project)
---
comments
Must-See RVA! — Church of the Sacred Heart
A look into the history of Richmond places that are still part of our landscape.
AKA, Sacred Heart Catholic Church
1401 Perry Street
Built, 1901
Architect, Joseph Hubert McGuire
That other Sacred Heart, in ol' Manchester.
In 1876 Bishop James Gibbons purchased a tract at Fourteenth and Perry Streets. There were forty to fifty Catholic families in Manchester and norther Chesterfield County at this time. Most worshipped in Richmond at St. Peter's Cathedral on Grace Street or at St. Mary's Church on Marshall Street. In 1897 a new school was built next to the Fourteenth and Perry Street property.
About this time the wealthy Mrs. Thomas Fortune Ryan of New York offered to build a church at Fourteenth and Perry Streets and a school across the street. She requested that the school be named Sacred Heart. The church was so named, and also the school. [OME]
What the lady wants, the lady gets. But let's back the bus up.
The church and school that shaped leaders of the Catholic community in southside Virginia are significant because of their association with Thomas Fortune Ryan and his wife Ida Mary Barry Ryan. Ryan, a native Virginian, noted financier and patron of the arts, donated more than twenty million dollars to Roman Catholic causes throughout his life.
That includes funding the construction of a new Catholic cathedral across from Monroe Park.
That project would break ground in 1903, two years after Church of the Sacred Heart, and when finished in 1906, the new cathedral would supplant St. Peter's as the seat of the diocese.
It would also be called Sacred Heart and would be designed by the same architect, but the version on Perry Street came first.
The two churches could not be more different stylistically. One is an Italian Renaissance Revival masterpiece; the other, an ode to red brick.
The front elevation (southeast) is divided into three primary sections with narrow lancet-style windows flanking the central section, and a corner tower to the southeast. There are three rectangular windows above the belt course in the central section separated from the elaborate Roman arch window by decorative circle and square brickwork.
Roman arched fenestration is typical throughout the Church of the Sacred Heart with the exception of the three rectangular windows mentioned above. A corbel table at the roofline frames the elaborate round-arched stained-glass window on the front facade. The corner tower has a granite foundation and steps leading to arched doorcases with double-leaf doors capped by fanlights and frontons, or pediments supported by large paired brackets.
Recessed brick panels with corbel tables, an open attic with columns and balustrade, and a pyramidal roof with flared eaves complete the tower. Clear delineation of the bays by the use of pilasters and brick corbelling, use of circle and square motifs and overall visual hints of the underlying skeletal structure, all suggest an Ecole des BeauxArts influence in the design.
The Church of the Sacred Heart is entered through six-panel doors, surmounted by fanlights and frontons, on the southeast and northeast facades of the corner tower. Square coffers in the ceiling of the tower and west porch entries, simple geometric patterns in the stained-glass windows, plain unadorned walls as well as the circle and square motif in the gallery balustrade reflect the Renaissance Revival style on the church interior.
A Roman arch, once flanked by altars on both sides, separates the apse from the nave. The Roman arch, echoed down the nave by the hammer-beam ceiling, is used to further delineate each bay.
The arched window in the southeast facade is mirrored in the apse end by a stained-glass rose window above the altar. The elevated framed arched windows that line the nave, and the Doric-style columns with brackets in the manner of the Badia di Fiesole all enhance the Renaissance character of this building.
The church is a testament to the power of a single patron. The church and school that shaped leaders of the Catholic community in southside Virginia are significant because of their association with Thomas Fortune Ryan and his wife Ida Mary Barry Ryan. (VDHR)
It's also a thing of beauty, easy for the casual commuter to miss as they cruise down Perry Street. If this is you, dear reader, you owe it to yourself to take a moment and check it out yourself.
As for the disconnect between the Department of Historic Resources's count of the door panels and what actually hangs on hinges today, the only conclusion to draw is that they must have been replaced sometime after the church joined the historic registry in 2002.
(Church of the Sacred Heart is part of the Atlas RVA! Project)
---
Print Sources
[FAM] Famous Living Americans. Edited, Mary Griffin Web & Edna Lenore Webb. 1915.
[OME] Old Manchester & its Environs, 1769 – 1910. Benjamin B. Weisinger III. 1993.
---
Must-See RVA! is a regular series
appearing on rocket werks – check it out!
comments
Stuck at home? Explore some of Virginia's most significant historic, cultural sites online for free
Just because you're social distancing it doesn't mean you cant explore some of Virginia's most magnificent cultural and historical sites virtually, online, for free. Here's a roundup of where you can explore and what you can learn.
By Caroline Logan, Virginia Tourism
With the international crisis regarding COVID-19, also referred to as Coronavirus, visitors may be canceling or rescheduling upcoming travel plans and staying home.
While people are self-isolating and social distancing, many museums, historic sites, and other tourism destinations are offering virtual options for visitors to explore and learn.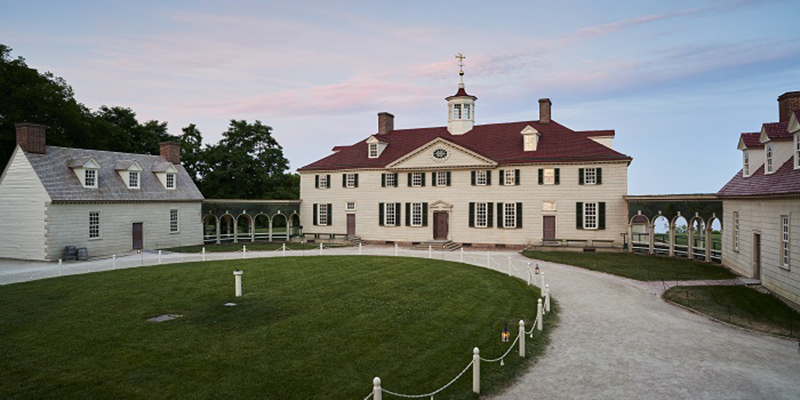 Mount Vernon will continue its mission to educate people around the world through its robust digital presence. The historic site will provide digital tours of the mansion through mountvernon.org/virtualtour. The Washington Library has also prepared digital resources for students and their parents will be working with its network of teachers nationwide to support their educational efforts. These resources can be accessed at mountvernon.org/digital. Mount Vernon's YouTube channel also features a livestream of the estate's newborn lambs.
Monticello hosts a number of online exhibits including "The Declaration Around the World," "The Life of Sally Hemings," and "Paradox of Liberty: Slavery at Jefferson's Monticello," among many others. Users can also download the Slavery at Monticello: Life and Work on Mulberry Row app for free.
James Madison's Montpelier has publicly accessible blog posts, websites, podcasts, and social media posts for visitors to enjoy. Access to podcasts and video series can be found on the site's YouTube page. Those interested in the research, history, archaeology, and collecting at Montpelier can visit the Digital Doorway for a wealth of information at digitaldoorway.montpelier.org.
Colonial Williamsburg is adding content to its Explore From Home website from the people who bring history to life. Resources include guides for teachers, quizzes and puzzles for students, interactive timeline, pages for exploring art collections, and printable coloring sheets from The Art Museums of Colonial Williamsburg, as well as libraries, archives, and other cultural institutions around the world.
The Virginia Museum of History & Culture in Richmond will be offering free online video content, webinars, student learning resources, and virtual tours at VirginiaHistory.org/AtHome.
The National Museum of the Marine Corps in Triangle has a virtual tour and numerous distance learning opportunities. The rich, interactive virtual environment will serve as the gateway for Marines and visitors to see the museum from the comfort of their homes. The museum's online distance learning programs engage audiences with the history of the United States Marine Corps.  Programs include a plethora of virtual learning experiences and subject matter for people to learn important and interesting topics related to the Marine Corps. Take the virtual tour at virtualusmcmuseum.com and access the distance learning programs at usmcmuseum.com/distance-learning.html.
The Chrysler Museum of Art located in Norfolk's NEON Arts District features 50 galleries, 30,000 objects, and a world-renowned glass collection. Viewers can take a virtual tour through the galleries as well as explore the museum's Digital Collections featuring European and American paintings, sculptures and decorative arts and works from African, ancient Egyptian, Pre-Columbian, Islamic and Asian cultures.
Join the Virginia Zoo in Norfolk for a Virtual Voyage every day at 2 p.m. (March 16 – 30, 2020) on its Facebook page. Visitors can go behind the scenes, tour the zoo, and check in on their favorite animals. The zoo's Virtual Voyage website also offers augmented reality tours, printable activity sheets, a YouTube video series, and more.
Take a virtual walking tour of historic Fincastle in Botetourt County with over 50 individual "stops," each complete with a picture and background about the location.
The Kids Square Children's Museum in Roanoke will go live on Facebook at least once a day during the week until reopening. They'll be doing everything from science experiments to book reading. Visitors joining the livestream have the chance to win one of the items that Kids Square is playing with that day.
The Blue Ridge Institute and Museum in Ferrum offers the following online exhibits for individuals to learn more about folk heritage in the Blue Ridge region.
Full Throttle: Racing and Rodding in Southwest and Central Virginia
Moonshine: Blue Ridge Style
Deathly Lyrics: Songs of Virginia Tragedies
Earthenware Along the Great Road in Virginia and Tennessee
The Virginia Museum of Transportation in Roanoke has images and background information on nearly every item in the rail, road, air, and ship collections. Collections are separated by category and can be accessed here.
The William King Museum of Art in Abingdon will be broadcasting live via Facebook every Tuesday and Thursday at 2 p.m. Videos will include tours of the galleries, insider looks at collections, family-friendly art projects, and live art demos.
Lewis Ginter Botanical Garden in Richmond is sharing  "Virtual Visits" on its Facebook page as well as putting resources for learning (including activities for kids) and ideas for relaxation and mental health on its website lewisginter.org.
Take a virtual tour around Virginia Beach's cultural enclave by using this Google Mural Map to explore the ViBe Creative District on a virtual, self-guided mural tour. Click on the map icons to find information about the artists, artworks and locations, along with multiple images of the artwork and video links of murals created during the last two years of the ViBe Mural Festival.
The Barter Theatre in Abingdon is working to offer its patrons the ability to stream productions from home. The production of "Peter Pan" that was originally scheduled to open on April 7 will be online to patrons as well as access special bonus features. The theatre will also be providing coordinating educator resources, including lesson plans and a study guide. More information can be found here: bartertheatre.com/barter-theatre-on-demand
The Virginia Aquarium & Marine Science Center in Virginia Beach will provide entertaining, educational content to fans including live streams, video footage, crafts for kids, and behind the scenes peeks on its website and social media channels.
The City of Alexandria created a new web hub called ALX at Home, which brings residents and nearby visitors their favorite Alexandria restaurants, shops and attractions to the comfort of their own home. Features include:
50+ restaurant and 15 retail deals and offerings
Attraction offerings such as virtual tours and a "Ride it Out" bike rental program from Unlimited Biking.
Cocktail Corner for Happy Hour at home with instructional videos from The Hour boutique.
Puppy Love, bringing a daily dose of cuteness from Alexandria's four-legged friends.
The Omni Homestead Resort's podcast, Beyond the Tower offers an insider's look into one of America's most iconic resorts. From historical anecdotes to one-of-a-kind experiences, Beyond the Tower includes topics from the history of the resort and golf to the Garth Newel Music Center and the resort's partnership with a local farmer. Each episode begins and ends with "Welcome to My Homestead," an original composition from David Hill, a native of Roanoke, Virginia and one of the resort's most popular musicians.
For those interested in historic moments of Virginia, listen to the Following Harriet podcast. Following Harriet takes a closer look at the life of one of the bravest and most extraordinary women in our country's history. It also puts Harriet in a broader context, examining the 19th Century experience of African Americans, especially in Virginia.
Do you know of any other online options that attractions are providing? Let us know in the comments below.
comments