RVA Beer Explorer Weekly Picks
A look at the week in beer, cider, and more in RVA. Releases, news, and things to do!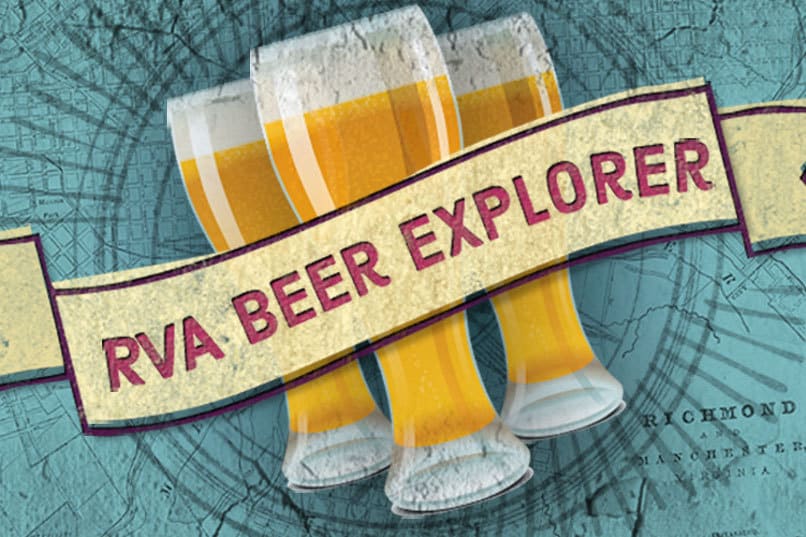 Go do this
IPAs + tacos at Hardywood
Get thee to Hardywood tonight, Tuesday, August 15th for Belgian-style IPAs and tacos. It's Taco Tuesday after all–why not pair your tacos with some tasty beer?
Join us in the taproom from 4-9PM for a toast to Toast RVA with a Belgian Style IPA collaboration brewed in celebration of their 5 year anniversary! Gaucho will be here slinging tacos and other original South American eats!

This Belgian Style IPA was dry hopped on jarrylo and idaho 7 hops lending a spicy, fruity aroma. Light and dry this Belgian Style IPA carries notes of pear and apple. Come enjoy on draft only!
News
Hardywood hosting five-course beer dinner at Maymont
Hardywood & Maymont are teaming up with local chefs Lee Gregory, Dale Reitzer, Joe Sparatta & Walter Bundy for an incredible 5 course dining experience! Maymont's gorgeous Italian Rose Garden will be transformed into our outdoor dining room on Sunday evening, September 10. Only 11 of 60 tickets remain! We'll be introducing our Maymont beer collaboration, For Every Saison, and 100% of proceeds from this event will support Maymont's annual operating budget. Visit us at hardywood.com for details and an option to purchase one of our limited tickets today! Learn more here.

UPDATE: The event is now sold out.
Releases
One Drop DIPA release at Final Gravity Brewing Co.
You can get your hands on the latest release from Final Gravity at 6118 Lakeside Avenue this Friday at 10:00 AM.
Brewed with Lemondrop, Citra, and Mosaic hops, this 8% ABV Double IPA carries very low bitterness on the backbeat. You'll feel it in the One Drop.
Chocolate Silk Pie re-release at Three Notch'd Brewing RVA Collab House
It's back, and it's silkier than ever! Three Notch'd will re-release their "Chocolate Silk Pie" Milk Stout in collaboration with The Hilton Downtown. It comes in at 4.7% ABV and 24 IBUs.
Miller & Rhoads was an iconic department store throughout the 20th century and remains a building of in downtown Richmond. Hilton Hotel now resides in the building and earlier this year, brought the classic M&R Chocolate Silk Pie back to life, once a staple of the M&R tea room. This stout was brewed as a representation of the pie, boasting notes of roasted malt, chocolate, coffee and vanilla and backed by a smooth, creamy body.

Collab taps at 5pm, Brewer's Toast after 6pm and we've got pint specials on the 1st keg until it kicks or until 9pm.
Crowler launch at Buskey Cider in Scott's Addition
Take your cider to go with Buskey's new "crowlers," which may be the first of their kind on the East Coast, according to the cidery.
Buskey Cider is proud to bring you the latest way to enjoy your favorite ciders on the go – the CROWLER!!

To our knowledge, this is the first crowler machine in a cidery on the EAST COAST, so we're so excited to share the latest and greatest in craft alcohol with you!

A Crowler (can + growler) is a 32oz can filled with fresh craft alcohol directly from the source! This means, more of your favorite ciders in portable cans that you can take with you on your adventures! #GetBuskey
Beerstagram
Will you help support independent, local journalism?
We need your help. RVAHub is a small, independent publication, and we depend on our readers to help us provide a vital community service. If you enjoy our content, would you consider a donation as small as $5? We would be immensely grateful! Interested in advertising your business, organization, or event? Get the details here.