ATF, firearms trade group offering joint reward for information regarding West End gun store robbery
Information leading to the arrest of several unidentified suspects could earn you a $5,000 reward.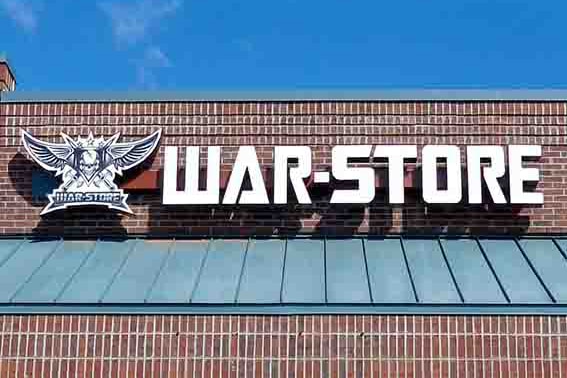 The Bureau of Alcohol, Tobacco, Firearms and Explosives–or ATF for short–and the National Shooting Sports Foundation, the trade association for the firearms industry, have announced a reward for information leading to the arrest and conviction of those responsible for the burglary of a West End firearms store.
Each entity is offering a reward of up to $2,500, for a total of $5,000. The robbery occurred October 20th when several unidentified suspects forcibly entered The War-Store, LLC, located at 10464 Ridgefield Parkway in Short Pump. The suspects stole multiple firearms before fleeing the scene. The incident is being jointly investigated by ATF and Henrico County Police.
Anyone with information is asked to call the ATF at 1-800-ATF-GUNS (800.283.4867), email [email protected], or contact ATF through its website at www.atf.gov/contact/atf-tips. All calls and tips are confidential and could lead to receipt of the reward offered.
The reward is part of a larger national cooperative initiative between the NSSF and ATF in which NSSF matches ATF rewards in cases involving the theft of firearms from FFL retailers.
Will you help support independent, local journalism?
We need your help. RVAHub is a small, independent publication, and we depend on our readers to help us provide a vital community service. If you enjoy our content, would you consider a donation as small as $5? We would be immensely grateful! Interested in advertising your business, organization, or event? Get the details here.