RVA Beer Explorer: Pizza/Puzzles/Pitchers, Hops in the Park, Latin Quarter, Gingerbread Stout
Deal with your Halloween hangover by getting back on that beer horse and girding your loins for the upcoming Christmas onslaught.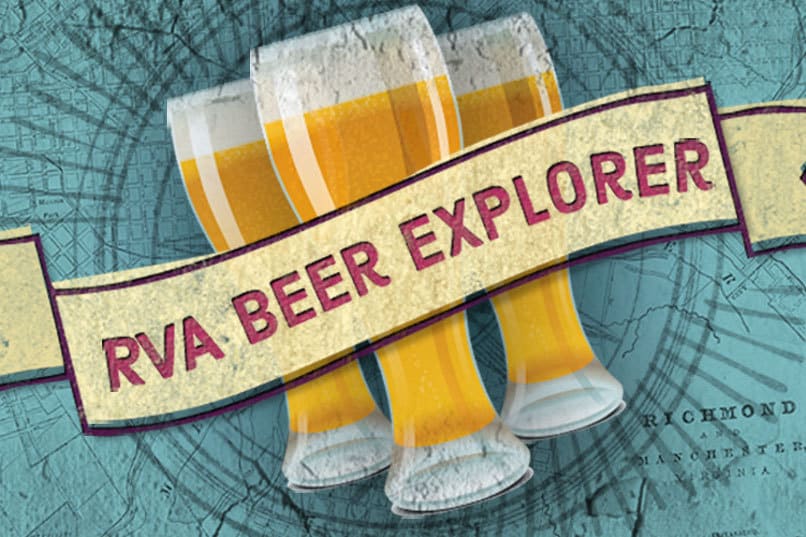 GO DO THIS
Pizza, Puzzles & Pitchers at ACCA Shrine Center
November 4th
I've never heard of such a thing but I'm intrigued. Winning prizes for puzzling, drinking, and eating. If I had a bailiwick this would be in it.
Join us for the Acca Shriners 2nd Pizza, Puzzles & Pitchers event! The first one was so successful we have been asked to do another! On Friday, November 4th at 6:00PM teams of 4 people will compete to see who can complete a 300 piece puzzle, eat a large cheese pizza and consume their beverage first. Prizes for the first 3 teams to finish. Lots of fun. A great team building exercise. Spectators invited. This is a public event! Proceeds benefit Acca Shriners. Your entry fee is not considered a charitable donation. Find more information and print off the registration form found at the link below and send it in per the instructions. https://accashriners.com/acca…/pizza-puzzles-and-pitchers/

Hops in the Park at Henricus Park
November 5th
I was just in this park on Sunday and didn't see one beer. Talk about poor or should I say pour timing.
The Henricus Foundation presents the eighth annual Hops in the Park, a national award-winning hops & harvest festival celebrating the long and rich history of brewing in Virginia! Hops in the Park features dozens of Virginia craft beers, brewing demos, farmers market, music, food, children's activities, and of course – Virginia history.
All proceeds from Hops in the Park support Henricus Foundation's Children's Education Fund.
This event will be cashless so please remember to bring a credit/debit card.

Henricus will be pouring beer, cider, and mead from:
Ardent
Basic City Beer Company
Beales
Black Heath Meadery
Bold Rock Cider
Center of the Universe
Crazy Rooster
Dancing Kilt
Devils Backbone
Hardywood
Kindred Spirit
Legend Brewing
Lickinghole Creek C
Midnight
O'Connor
Steam Bell
Starr Hill
Three Leg Run
Trapezium


Latin Quarter RVA at Final Gravity
November 5th
I've never had a smashed plantain sandwich. I want to try a smashed plantain sandwich. I will go to Final Gravity on Saturday hopefully.
Latin Quarter RVA comes to Final Gravity for the first time with SMASHED PLANTAIN SANDWICHES! The packed menu has a flank steak sandwich, a roasted pork sandwich, a chicken sandwich, a Cubanita and even a Vegan option! Nachos and Salsa flights sweeten the deal. Come on out and give them a try!


Gingerbread Stout & Gingerbread Porter Release
November 5th
There is an eternal debate about whether the Christmas season starts before or after Thanksgiving. It really starts with the release of Gingerbread Stout.
It's that time of year again! Gingerbread Stout season is here.
The Original Gingerbread Stout, 9.2% ABV, Imperial Milk Stout with Virginia Grown Hawaiian White Ginger and Local Wildflower Honey, 100 Rating BeerAdvocate Magazine, 2012 Bronze Medal, Herb and Spice Beer, World Beer Cup, Top 25 Milk Stout in the World, BeerAdvocate.com
Gingerbread Porter, 9.2% ABV, Imperial Porter with Local White Ginger and Local Wildflower Honey, Lactose Free
RVA Food: Hardywood Pizza Kitchen open 12-9:30pm + Curry in a Hurry
RVA Music: Out of Uniform at 6:30pm
WC Food: Arroz + Cheeseaggedon

BEER NEWS
Quick Hit – Check out our story on a special Capsoul release
HARDYWOOD MOVES 'EVER FORWARD' WITH LAUNCH OF BEER WITH VIRGINIA NATIONAL GUARD HISTORICAL FOUNDATION
Hardywood Park Craft Brewery is partnering with the Virginia National Guard Historical Foundation for a special release in time for Veterans Day. Ever Forward American Lager is a tribute to the thousands of soldiers and airmen of the Virginia National Guard.

During WWI, the Virginia-based 116th Infantry Regiment coined the phrase "Ever Forward" as a rallying cry during the fierce battle of the Meuse-Argonne. It has since become a touchpoint for National Guard soldiers across the Commonwealth. Hardywood is excited to create this opportunity to raise a glass to those who have served the state and the country with this exclusive beer. "Our focus at Hardywood has always been on Virginia, from the folks who join us in the taproom to the farmers we source ingredients from, so this seemed like a great partnership that builds on our strong Virginia foundation," said Hardywood President Kate Lee.

The beer itself is a classic American craft lager, made with Virginia-grown and malted 2-row barley from Charlottesville's Murphy and Rude Malting Company. This crisp and delicious craft beverage is a perfect way to celebrate over 400 years of service.

"We're thrilled to partner up with Hardywood for the release of Ever Forward American Lager" says Jake Crocker, Executive Director of the Virginia National Guard Historical Foundation. "We're excited to highlight four centuries of Virginia's citizen soldiers while raising awareness of our foundation's upcoming initiatives, including the Museum of The Virginia National Guard," continued Crocker. Ever Forward will be released in time for Veterans Day on November 11th, with a release party in conjunction with the National Guard and the 116th Infantry Regiment on Friday, November 11th at the Hardywood West Creek location from 5-8pm.

BEERSTAGRAM
View this post on Instagram
Will you help support independent, local journalism?
We need your help. RVAHub is a small, independent publication, and we depend on our readers to help us provide a vital community service. If you enjoy our content, would you consider a donation as small as $5? We would be immensely grateful! Interested in advertising your business, organization, or event? Get the details here.