RVA Beer Explorer: Mural Fest, Oktoberfest, Mystic Markets 90's Halloween, Spooktoberfest Makers Market
It's starting to get spooky out there and our beer choices reflect that ominous mood.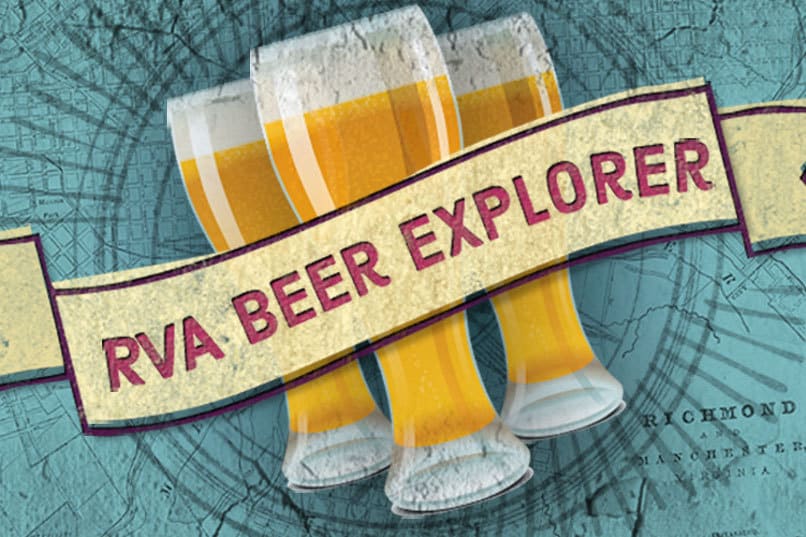 GO DO THIS
This event was supposed to happen this summer but now it's a fall event. Yay fall, yay murals, yay beer.
'Leave Your Mark' Mural Fest WEATHER UPDATE:
Due to the impending storm, we have unfortunately been forced to condense this weekend's planned event into a one-day celebration of the Richmond Art Community.
Please see our Facebook event (

Leave Your Mark Mural Fest

) for more specific times as we determine them — let's make the most of this situation and come together for an unforgettable night!

Oktoberfest goes on forever. Another one going down at West Creek.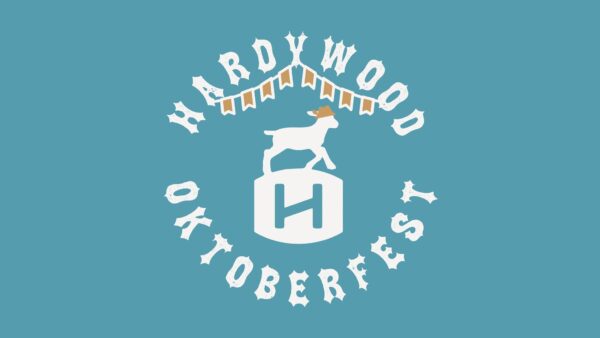 Dust off your lederhosen and grab a feather for your hat, Oktoberfest is here!
Expect a fun day with some of your favorite Hardywood Oktoberfest traditions including:
🇩🇪 Cask tapping to kick off the day
🇩🇪 Plenty of beer including Benny & The Fest & more!
🇩🇪 Brats from Tyler's Big Fat Meat Truck (Autumn Olive Farms) + other festive German fare from local food trucks 1115 Mobile Kitchen + Curry in a Hurry + Jiji Frozen Custard
🇩🇪 Stein holding contest with Goochland Cares
🇩🇪 Polka tunes from the Sauerkrauts, plus music from Herb & Hanson + Seth Winters + Justin Trawick & The Common Good
Limited amounts of exclusive 2022 steins will be available for purchase.
This is a fun and free all day event. Spread out on the lawn in West Creek and enjoy Oktoberfest with us!

It's either Oktoberfest themed or Halloween themed. There are no other options.
Join us for another Mystic Markets at Strangeways! 🍻
90's theme costume contest!👻
Live music by Waking Napster!🔊
Local Vendors, Food, & Brew!!
So mark your calendars, wear your best 90's themed costumes, and we will see you there!

Halloween or Oktoberfest like I said.
Unique finds, jewelry, and functional art.
Stickers, pins, magnets, and cutesy things.
Dog treats, and toys and collars and DOG COSTUME CONTEST.
Candles, crystals, and tarot readings.
'gram worthy specials from Basic City Beer, Billy Pie, and Auntie Ning's including queer beer in your choice of spooky colors.
Aergase Art
Angry Black Gxrl Art
Beer Money
bud and thorn
dagnabit
Daniela Noel Collections LLC
Dayum Jam RVA
Griot Goods
I Wear Blue Tights
Katastrophic Creations
KitColorShow
L'Essentials LLC
Merrin Winkel Art
Midnight Thicket
O Wisteria
Pretties + Papers
Pretty On the Inside Candles
Project CommuniTEA
RamsGirl Design
Ryan Myers Prints
Sarah Rebecca Crafts
Sassy Hound
Silver Bramble Jewelry
Sollie Stitches
SummerBeeClay
TGI Studio LLC
The Asylum
The Curio Fairy
The Queen of Arts~Curiosities by Adrienne
TheCBKShop
ThePrplePumpkin
Throws like a Girl
Twisted Spinnerz
Witching Flower

BEER NEWS
Not local news but important Wold Cup news for all my footie fans out there.
DC Council approves measure allowing bars to stay open 24 hours during World Cup – WTOP
D.C. Council passed an emergency measure to allow bars, restaurants and breweries in the District to stay open 24 hours a day during the World Cup, which will take place from Nov. 20 to Dec. 18 in Qatar.

Places that sell alcohol normally would close at 2 a.m. on weekdays and at 3 a.m. on weekends.

Now they will be able to sell booze until 4 a.m. and remain open 24 hours, but they would have to pause their alcohol service between 4 a.m. and 6 a.m.
BEERSTAGRAM
View this post on Instagram
Will you help support independent, local journalism?
We need your help. RVAHub is a small, independent publication, and we depend on our readers to help us provide a vital community service. If you enjoy our content, would you consider a donation as small as $5? We would be immensely grateful! Interested in advertising your business, organization, or event? Get the details here.