Richmond Beer Explorer: Farmhouse Pumpkin Fest, Artisan Market, Best Friend Fest Redo, Trash Pick-up
Richmond loves fall festivals. This weekend is no exception with the biggie beery Oktoberfest leading the pack.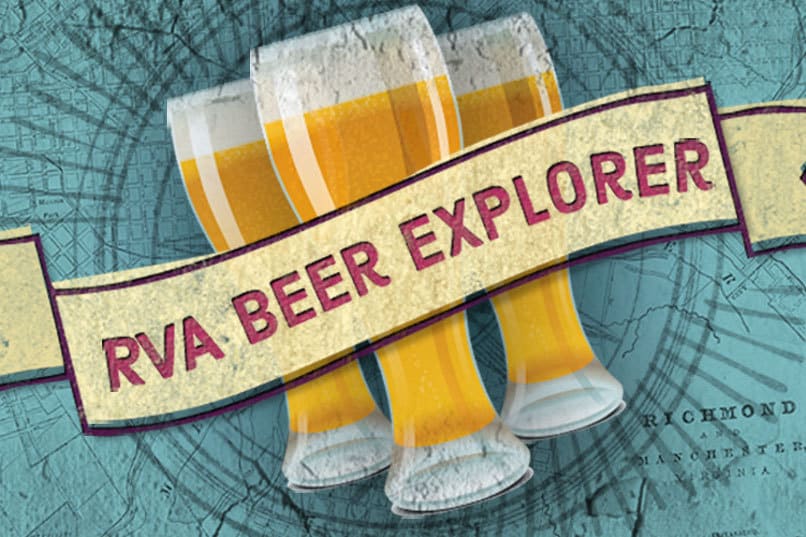 GO DO THIS
Farmhouse Pumpkin Fest at Hardywood Ownby Lane
September 17th
What time is it pumpkin? Why it's pumpkin time. No reports of whether the Pumpkin King will be there or not.
We're ready to boot scootin' boogie at our first ever Farmhouse Pumpkin Fest!
We have a full day of great music, food, and beer planned. Grab a pumpkin beer and enjoy a great line-up for free music at our Richmond location.

Music Line-Up:
🍂 Sarah Shook & The Disarmers
🍂 John R Miller
🍂 Woody Woodworth & The Piners
🍂 Lord Nelson
🍂 The Wilson Springs Hotel
🍂 The Resonant Rogues
🍂 Old Gun Road
🍂 Ward Harrison
🍂 Moose Trap
🍂 Brand Franklin
🍂 Mackenzie Roark

Food: Hardywood Pizza Kitchen + Cheesaggedon + La Bete + Westrays Finest Ice Cream

Beer Release: Pappy's Pumpkin Pie
Original artwork by Hannah Tatum at @grassspot

2022 Artisan Market at Main Line Brewery
September 18th
I say it every time markets and beer make for more purchases. An opportunity to support your local brewery and local artisans.
Come out and shop local at our Artisan Market at Main Line Brewery!
Craft Beer, Live Music, Food Trucks, & Artisans selling handmade home décor, art, jewelry, apparel, food products, and more! We are an outdoor, open-air market. Come out to support our community and shop small! Pet friendly!

Best Friend Fest at Veil Brewing Scott's Addition & Norfolk Redo
September 18th
This was scheduled for last week but rain got in the way. I'm hoping if I go I can find a best friend. I'm sooo lonely. Will you be my best friend, please. Oh wait this is about dogs being man's best friend. I don't have one of those either. Soooo lonely.
🐶The Veil Best Friend Fest! 🐶
🐕A day to celebrate your dog! 🐕
We are so excited to bring a new event to y'all September 11th from 12-4pm, at both NFK and SA this year all about your pup. 🎾
We will be giving away The Veil frisbees to the first 50 people at SA + NFK. They are sickkkkk so stay tuned for that drop 👀. We will have doggie pools, photo-booths, and @fetchacure will be with us. FETCH a Cure's mission is to provide pet cancer awareness, education and treatment funding to animals and pet parents in need.
@billycrystalfingers will be DJIng all your doggies favorite hits in SA and @zaiiiperez will be djing in NFK!
@191smokery and @fat_tylers_meat_cart_ will be in SA serving up some 🔥 @fat_tylers_meat_cart_ will be slinging dog treats for your furry friend and hot dogs for humans! @westraysfinest ice cream will be here with ice cream for both human and dogs 🐩
@lilza.pizzeria will be throwing pies all day in NFK and possibly some specials to celebrate the occasion. Ice cream for you and your dog guaranteed at the party! 🐶 🍕🍨


Trash Pick Up – Adopt a Mile at Triple Crossing Fulton
September 18th
Many people are disgusting pigs that litter. Many other people are awesome and make beer and clean up after the disgusting ones. Be Awesome.
On Sunday, September 18th, Triple Crossing will meet up at the Four Mile Creek Trailhead Parking Lot and we're seeking volunteers to help keep Richmond clean

Virginia Capital Trail Parking Lot
3256 New Market Rd
Henrico, VA 23231
10am start
All trash pick up gear will be provided, as well as water and snacks for volunteers.
Cleaning Mile 41 (a short walk from the parking lot)
After Party at Fulton at 12pm sponsored by Triple Crossing.
Please RSVP to volunteer by emailing [email protected]

BEER NEWS
This slipped under my beer radar last week. I view this as a good sign.
Developers tweak two-tower plan to preserve more of Legend's view – Richmond BizSense
But following discussions with the neighborhood, most notably Legend Brewing Co., whose patio view would've been significantly obscured by the buildings, Avery Hall is now planning to shift the western building 81 feet to the east and 20 feet closer to the river, a move they say will preserve significantly more of the view of downtown from Legend's deck. The land to the west that the building would have occupied will instead be a courtyard.
BEERSTAGRAM
View this post on Instagram
Will you help support independent, local journalism?
We need your help. RVAHub is a small, independent publication, and we depend on our readers to help us provide a vital community service. If you enjoy our content, would you consider a donation as small as $5? We would be immensely grateful! Interested in advertising your business, organization, or event? Get the details here.