RVA Beer Explorer: Doug Dobey Benefit, Mural Fest Update – Moved to Sept. 30th, Punks for Presents
It's full-on summer now and beer somehow taste better. You also have to drink it quicker if you're outside because it gets warm so quick.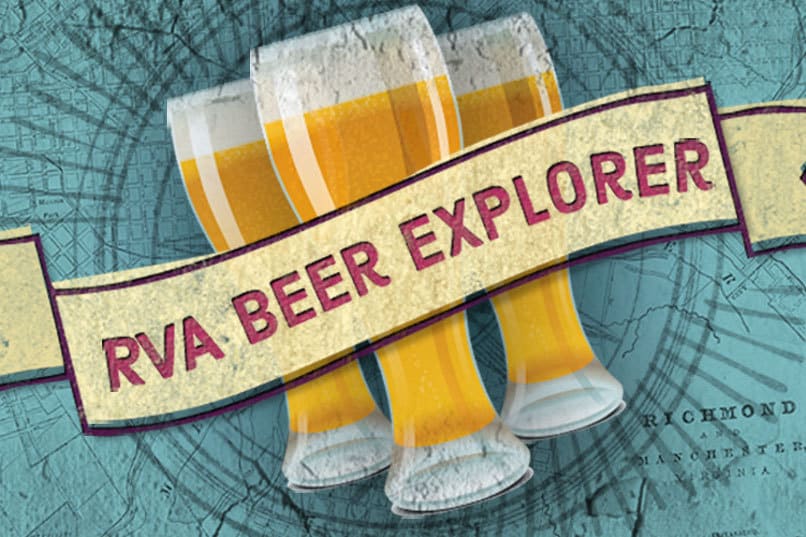 GO DO THIS
It's Time for Da Perculator – A Benefit for Doug Dobey at Castelburg Brewery
July 16th, 3-10 PM
This one is near and dear to my heart. Doug Dobey is a close friend and suffered a stroke. This will help raise funds to cover medical and living expenses. Tons of great bands, raffles and silent auctions. Even if you don't know Doug this is worth coming out for.

Let's raise some money for Doug Dobey's continued recovery!

Doug experienced a health crisis in April. Freelance graphic designers don't get paid if they're not working. We want to help raise funds so Doug and his daughter, Harper, can focus on his recovery. There will be great beer, live music and fun raffles!
If you have gift cards or items that could be raffled off, please contact Mark Anderson Brown at [email protected]
If you are an artist, and would like to donate items to be sold at the July 16th fundraiser, please contact Kelly Adler at [email protected]
If you can't attend, consider donating to his GoFundMe at https://gofund.me/55465c13

Live music by:
– Beex
– X Suckas
– Really Big Good Guys
– Rikki Rakki
– L'Amour deux
– Power Chordz
– Jimmy Catlett

Fun stuff:
– Art for sale
– Silent Auction
– Event T-shirts
– Raffles (including a $500 gift pack from The Richmond Kickers)

Leave Your Mark Mural Fest at Three Notch'd Brewing
Sept. 30- Oct 2nd
Update just got this message today.
I'm a big mural fan and was excited to learn about 5 more going up.

In honor of our expansion and ongoing goal of leaving our mark on the Richmond community, we've invited five local muralists to join us for the Leave Your Mark Mural Fest. We've also partnered with Art on Wheels to create a community-involved mural! Come leave your mark!!
Our talented muralists:
• Nico Cathcart
• Dathan Kane
• Wingchow
• Humble
• Prent
This multi-faceted project will take place LIVE between July 15th – 17th (during our normal biz hours) and we invite you to come enjoy a beer, witness the process, interact with the muralists, AND participate in our community art project! That's right — we've partnered with Arts on Wheels to give you a chance to leave YOUR mark! We're extremely excited to be working with the Richmond Art Community – and this is just the beginning!



Punks For Presents X-Mas In July at Hardywood
July 16th, 4PM
I already gave you an excuse to be in that area with the first post this just doubles your fun. Hit both events and get your fill of some great music and great causes. If you didn't know it already Punks for Presents collects presents and money to make sure everyone has a great Christmas.
Punks For Presents X-Mas In July returns to Hardywood! Saturday July 16 featuring SNOW CONTROL, SMASHING PRESENTS, BLINK 12/25 and SWEATER! All ages!


BEER/CIDER NEWS
New digital trail to celebrate Virginia's cideries – CBS19 Charlottesville
According to a release, the American Cider Association is launching a digital Virginia Cider Trail on Wednesday.

"The new digital cider trail is a great opportunity for Virginians and visitors alike to experience all the wonderful cideries in the Commonwealth in an easy, mobile-friendly way," said Michelle McGrath, executive director of the American Cider Association. "Participants don't even need to download an app. When they sign up for the cider trail, their pass can be saved to their phone's home screen for easy one-tap access."

This digital trail is a free program for anyone who is at least 21 years of age, with a mobile-exclusive passport that includes 29 cideries from across the Commonwealth.
You can get on the Cider Trail here.


BEERSTAGRAM
View this post on Instagram
Will you help support independent, local journalism?
We need your help. RVAHub is a small, independent publication, and we depend on our readers to help us provide a vital community service. If you enjoy our content, would you consider a donation as small as $5? We would be immensely grateful! Interested in advertising your business, organization, or event? Get the details here.