Critters of the Week
A wild critter we spotted in the RVA area and a critter up for adoption by SPCA.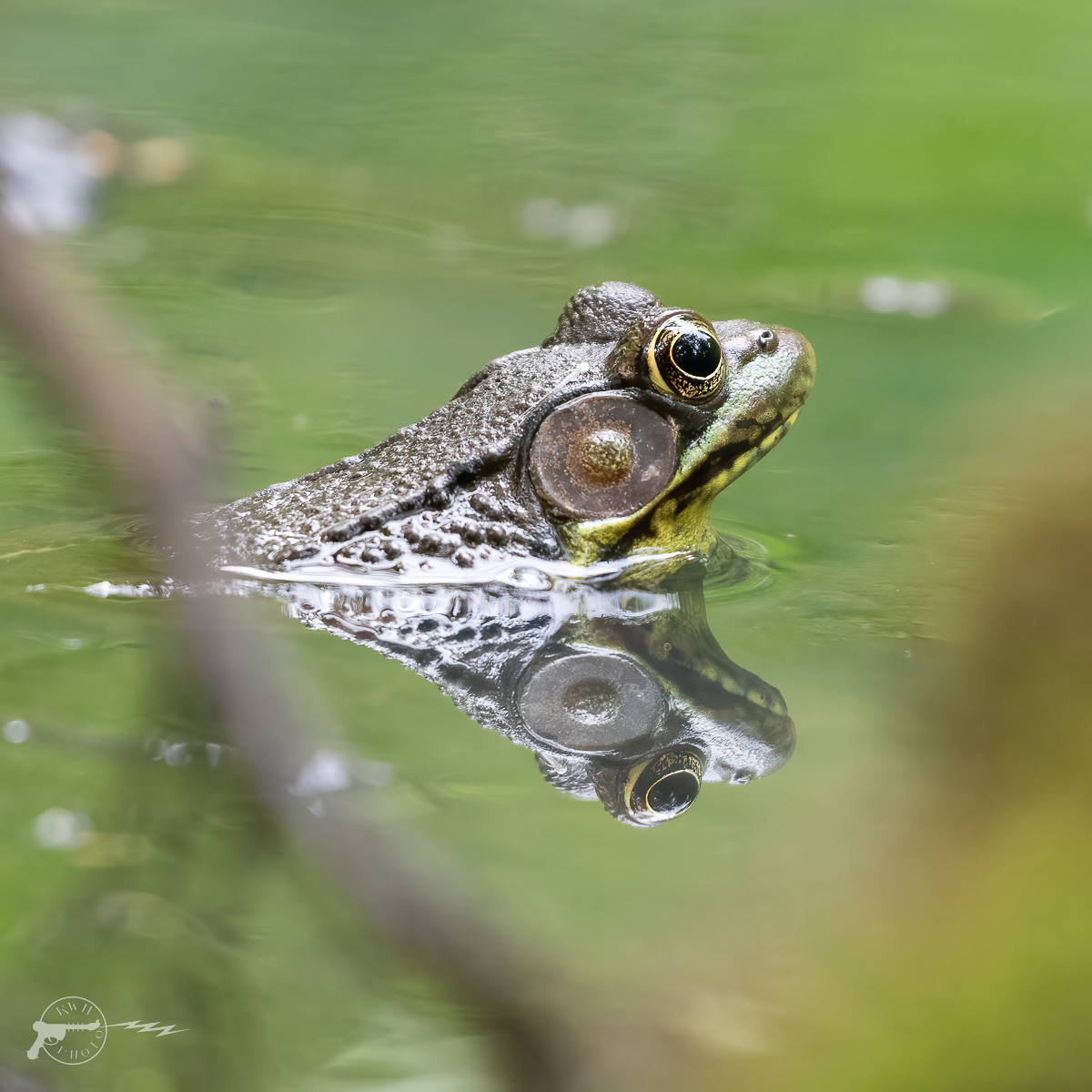 Where Spotted: Between Nickel Bridge and Reedy Creek
Common Name: Green Frog
Scientific Name: Lithobates clamitans
Length: 2.3 – 3.5 in. (5.7 – 9 cm)
Quick Facts Courtesy of Virginia Herpetological Society
The range of Green Frogs (Lithobates clamitans) encompasses most of the eastern United States, from the Canadian border south to the Gulf of Mexico. Green frogs occur almost everywhere east of a line drawn from central Minnesota south through central Iowa, southeast through Missouri (excluding the northwestern corner), and south through central Oklahoma and eastern Texas.
Adults generally breed in the same lakes and permanent wetlands they inhabit during the non-breeding season, so migrations to breeding sites are rare. Males remain at the breeding sites for ≤ 2 mo, but females usually only stay for about 1 wk when they mate and deposit eggs.
Green Frog tadpoles will typically, but not always, overwinter for 1 yr prior to metamorphosing the following spring. While overwintering, and despite cold temperatures, tadpoles remain active and likely feed.
Green Frog adults are "sit-and-wait" predators and will feed both day and night.
Green Frog prey that includes invertebrates such as annelids, mollusks, millipedes, centipedes, crustaceans, and arachnids; insects such as coleopterans, dipterans, ephemeropterans, hemipterans, lepidopterans, odonates, orthopterans, and trichopterans; and vertebrates such as fishes and other frogs; vegetable matter; and shed skins.
If you're a fan of original content like those photos above be sure to give our Instagram and Dickie's Backyard Bird Blind Bonanza on FB a follow and consider making a donation.
[wpedon id="165378″]

Pocket at Richmond SPCA
Are you searching for a fun, friendly and adorable family member? My name is Pocket and I'm the girl for you! I am pretty lonely here by myself, just waiting for my special someone to come along. Won't you please take me home today?

Age: 2 years, 9 months
Gender: Spayed Female
Color: White / Tan
Size: L (dog size guide)
ID: 48724902
Learn more about their adoption process.
Will you help support independent, local journalism?
We need your help. RVAHub is a small, independent publication, and we depend on our readers to help us provide a vital community service. If you enjoy our content, would you consider a donation as small as $5? We would be immensely grateful! Interested in advertising your business, organization, or event? Get the details here.