Bryan Park Bike Races – Photos
During the summer months, cyclists race around Bryan Park on Tuesdays and we took some pictures.
The Bryan Park Cycling Training Race Series has been a summer-long tradition for over 40 years. They run 2 races, a B races which are for Cat 4/5 and about 30 minutes and starts at 6 PM. About 10 minutes after that is the Cat 1,2,3 and advanced Cat 4 which runs for about 45 minutes. The Richmond Festival of Cross is 2 days of Cross racing held in early October and is part of the VACX Series. You can find out more on their Facebook Page.
To the layman it means two sets of races, with the women leading off in the first pack. An excellent spot to watch the race is at "party corner". Party corner is where the majority of the photos were taken for two reasons. It's a dramatic 90 degree or so turn and it's where the largest clump of viewers gather. It's a welcoming group and they're happy to share watermelon and let you know the inner workings of the race.
The results of last night's racing are here.
I took a lot of photos and there are more here if you're so inclined.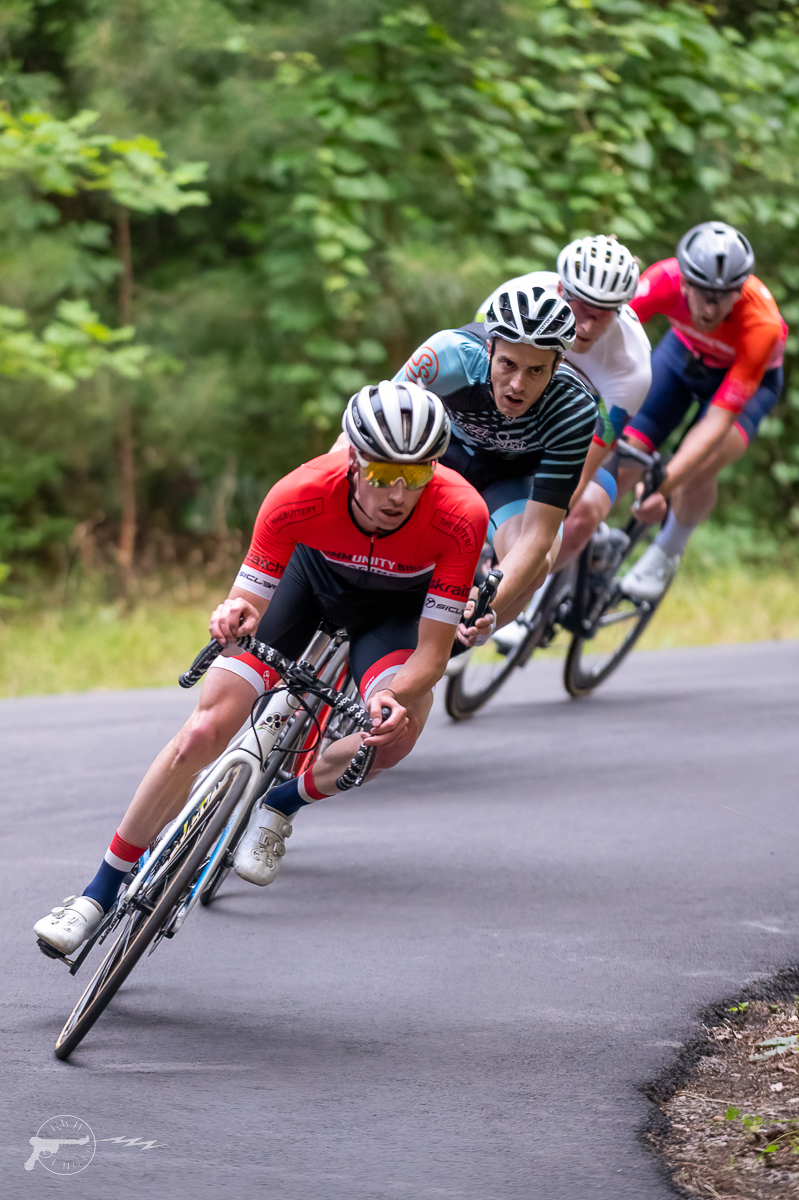 Will you help support independent, local journalism?
We need your help. RVAHub is a small, independent publication, and we depend on our readers to help us provide a vital community service. If you enjoy our content, would you consider a donation as small as $5? We would be immensely grateful! Interested in advertising your business, organization, or event? Get the details here.