Weekend Radar: Inlight, Marathon, Magic of Horror, Mud & Blood,
It's shaping up to be a beautiful fall weekend here is what you should spend part of your time doing.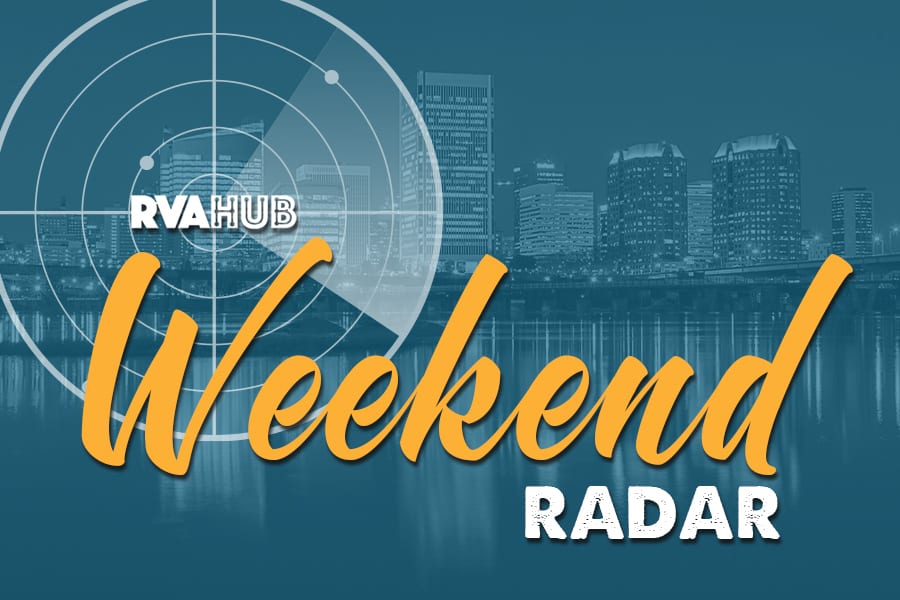 On the Radar
Inlight Festival – 1708 Gallery's 14th annual InLight will take place November 12-13, 2021 at Great Shiplock Park, Chapel Island, and nearby sites along the Virginia Capital Trail and Low Line in Richmond. This outdoor, two-night exhibition features artwork that embraces light and sound through sculpture, installation, and performance. Great Shiplock Park is located at a former shiplock constructed as part of the James River and Kanawha Canal system. Projects will engage with and expand upon the multiple themes and histories that can be found at these sites such as: trade and labor of then-enslaved peoples of African and Indigenous descent during and following the industrial revolution; the environmental impact—especially concerning water resources—of commerce and infrastructure; and the cultivation of spaces for alternative forms of historical preservation.
Shiplock Park | Pear and Dock Street | Fri-Sat Nov. 11-13th, 7- 11pm | Free | Facebook Event
Richmond Marathon – Thousands of runners will be hitting the street as the VCU Health Richmond Marathon is back. If you don't feel like doing 26.2-mile run through the city check out the party zones with music and noisemakers at miles 7, 13 and 19. Standing on the sidewalk and cheering on the runners makes a difference.
Starts at 5th & Grace – Finishes at Brown's Island | Sun, Nov 14th, 7:45 am start | Free to cheer | Website
Under the Radar
The Magic of Horror – A festival for independent films and art in the genre that orchestrates your nightmares! To us, the real "magic" of a horror film is in the creation of the story and the visual aspects. It all starts with the writers who dream up the scary stories and the directors who envision them for the screen. But we also celebrate the set designers who create the atmosphere, the costume designers and makeup artists who create the look for the characters, and the special effects artists who work their magic to make us believe that something terrible is happening. And of course, we certainly don't forget about the cinematographers that capture all the magic, or the actors who bring it all to life!
Firehouse Theater | 1609 West Broad Street | Sat.-Sun Nov. 13-14th, 12- 9pm | $15-$20 | Buy Tickets
"Of Mud & Blood" Exhibition Opening – The Visual Arts Center of Richmond presents "Of Mud & Blood," an exhibition that features collaborative works by Central Virginia-based ceramicists and tattoo artists. This exhibition explores these centuries-old crafts through various vessels, sculptures and any other form the work may take. Known for both of their own traditional styles and techniques, the artistic practices of clay and tattooing come together to bridge these two worlds.Opening reception on Friday, November 12 from 5:30-7 p.m. Gallery talk begins at 5:30 p.m.
Pieces from this exhibition will be on auction starting November 12th and proceeds will benefit two local Richmond organizations, MAD RVA and Health Brigade, as well as support community partnership programs at VisArts.
Visual Arts Center | 1812 West Main Street | November 12th to January 9th, Mon-Fri 9am – 9pm Sat-Sun 9am – 4pm. Free | Event Page
Will you help support independent, local journalism?
We need your help. RVAHub is a small, independent publication, and we depend on our readers to help us provide a vital community service. If you enjoy our content, would you consider a donation as small as $5? We would be immensely grateful! Interested in advertising your business, organization, or event? Get the details here.