Weekend Radar: Friday Cheers, Mile of Music, Cars & Corks, Vibe Fest, Mobile Soul Sunday, Pump House Tours, Black Widows vs NY Knockout
The return of our weekend pick of events now that there are actual events that we can pick.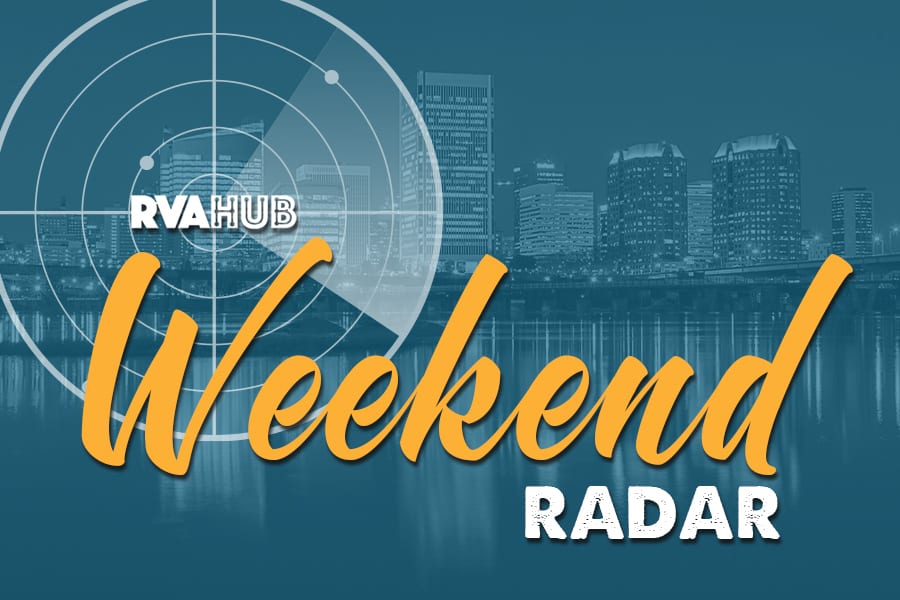 On the radar
Friday Cheers An Evening with Suggesting Rhythm – This one is sold out but I'm listing it anyway. The forecast is dicey so if you have any rain adverse friends grab your poncho and hit them up for the tickets they're too chicken to use. In case you didn't know, Suggesting Rhythm is a six-piece local band that puts its own spin on The Grateful Dead.
Brown's Island | S 7th Street | 6-9:30 PM Friday, June 11th | Sold-out (hit up your weather averse friends)
Mile of Music – This is a chance to walk around the lovely Forest Hill Park and check out nature, music, and singing. Over the course of two hours, Mile of Music will have several performing groups set-up along an approximately 1-mile route within Forest Hill Park. Breakdown of performances, Chorus: 2-2:30pm, Brass Quintet: 2:30-3pm, Chorus 3-3:30pm, String Quartet: 3-3:30pm, Woodwind Quintet: 3:30-4pm.
Forest Hill Park | 4021 Forest Hill Ave | 2-4 PM Saturday, June 12th | FREE
Maymont Cars & Corks – Cruise over to Maymont for some midday merriment including cool and classic cars, live music, tasty beverages, food trucks and tons of fun for families and auto aficionados! Stroll through a variety of cool cars on display along Magnolia Drive, and vote for your favorite in the People's Choice contest. Movin' On will perform classic and modern rock & roll to keep you entertained. Wine, beer and food truck cuisine will be available for purchase.
Maymont | 1700 Hampton Street | 11 AM-2 PM Saturday, June 12th | Adults$10, Children ages 3-12: $5
Under the radar
Vibe Fest – Due to the pandemic Good Vibe Cafe in Stratford Hills had to shut down. They continued their good work with placing individuals with disabilities but the restaurant has remained closed. They're coming back with a bang. Their annual music festival is back with music from The Taters, Cary Street Ramblers, Tin Can Fish Band, The Hullabaloos and more. Food and drink from the restaurant will be available for purchase.
Parking lot of Positive Vibe Cafe | 2825 Hathaway Road | 11 PM-6 PM Saturday, June 12th | $10 at Gate
Mobile Soul Sunday, The Remix! – The Black Restaurant Experience is gathering food trucks on both sides of the city.
John Marshall and Huguenot High School | 4225 Old Brook Road & 7945 Forest Hill Ave | 12 PM-5 PM Saturday, June 13th | Free Pay Direct to Vendors
Tours of the Pump House – The Pump House located below Byrd Park and the Carillon is one of those Richmond spots that not many Richmonders know about. Even fewer have seen the inside. This is your chance to one of the select few and see the inside. Guided tours will leave from the western entrance to the Pump House every half hour starting at 1:00, with the final tour departing at 3:30. Guests are required to wear a hard hat when inside the building, which we will provide to you. We highly recommend wearing closed-toe shoes as well. For their own safety, pets are not allowed on the tour unless they can be carried in your arms. They will only be allowing a few in on each tour so if you don't time it right you might miss out.
Pump House | 1708 Pump House Drive | 1 PM-3:30 PM Saturday, June 13th | $5 Donation Requested
Richmond Black Widows Vs. New York Knockout – The Richmond Black Widows are a women's American football team playing out of Richmond. They are a member of the Women's Football Alliance. They are the first women's football team in Richmond, and currently the only team in Virginia. These atheletes play full-on tackle football and are set to knock heads on Saturday. This is their last home game of the season so get out there and support your local team.
River City Sportsplex (Field #9) | 13030 Genito Rd, Midlothian | KO 7 PM Saturday, June 13th | $12.33 – $15 | Tickets
Will you help support independent, local journalism?
We need your help. RVAHub is a small, independent publication, and we depend on our readers to help us provide a vital community service. If you enjoy our content, would you consider a donation as small as $5? We would be immensely grateful! Interested in advertising your business, organization, or event? Get the details here.