RVA Beer Explorer Weekly Picks
It's election day celebrate your participation in the democratic process with a beer.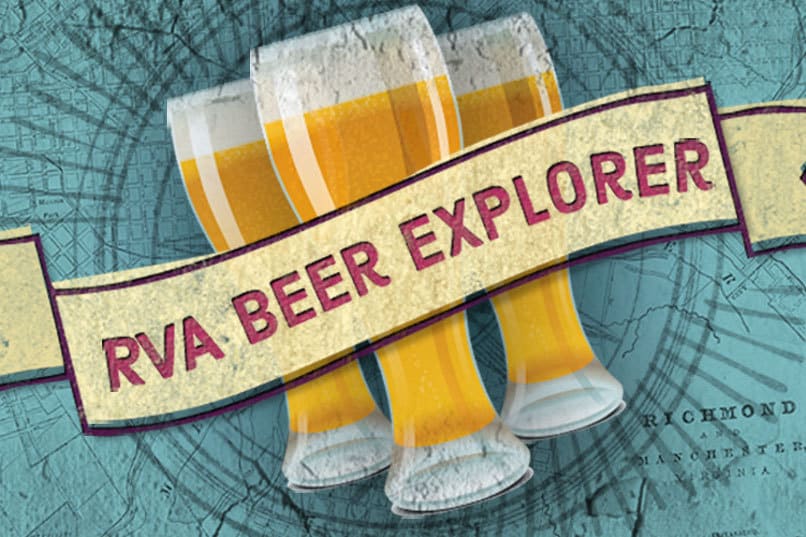 GO DO THIS
After a tough day of voting and worrying about the state of our country why not a grab a cheap beer?
---
Get your weekend started right with beers at titillation.
Burlesque Right Meow is back at Strangeways Brewing with another fabulous lineup of performers for the November Pours and Pasties. Prepare to be teased, pleased, amazed, and entertained! Join us for an evening of burlesque and variety while enjoying unique and delicious beverages crafted by Strangeways.

This month's stellar cast:
Dulce De Bonbon
Alex Gwynn
Salem Sirene
Scarlet Starlet
Murphy Lawless
Sally Stardust
Hosted by Ego Von Hubris

Burlesque starts at 9 p.m., seating begins at 8:30 p.m.
Tickets are just $10 in advance! $13 at the door
Tickets available at https://brmnovrva.bpt.me

This show is for audiences 18+
---
Growl-O-Ween – Center of the Universe Brewing, Saturday
At long last a Halloween celebration for our dogs.

Grab your pooch, your costume, and your good time shoes as we welcome in the fall season and Halloween in style with the 5th Annual GROWL-O-WEEN 🎃 This doggone good time is in an effort to raise money for Friends of Hanover Dog Parks and the Hanover Humane Society.

Dogs and owners alike will also enjoy the carnival style games that will be set up around the outdoor beer garden including; bobbing for tennis balls, musical chairs, toss and catch, and a photo booth. We will also be offering a little mini "dog park" for your canine to kick back and relax. $1 tickets required for the carnival games. There will also be a silent auction (set in 2 waves, 2-3pm and 3:30-4:30pm) during the festivities featuring some great gift baskets and experiences for pets and owners alike. ALL PROCEEDS from ticket sales for games and contests as well as the silent auction will be donated to the Friends of Hanover Dog Parks and the Hanover Humane Society
---
Champion Fit – Champion Brewing, Saturday
Get sweaty and then get a beer.
Come get sweaty with us and get those endorphines going as we partner with RVA Perfomance Training for a one of a kind fitness experience in a brewery! This event is for all ages and requires no experience. Join us for fitness, beer and fun.

Champion Brewing RVA + RVA Performance Training

Also featuring spins from DJ Mike Lanx from 11am – 2pm
---
Not beer but close enough and we all need to expand our horizons. This is a ticketed event. Tickets are $30 ahead of time (hit the link abover) or $35 the day of the event.
Join the Enrichmond Foundation on Saturday, November 10th from 11am – 4pm for the 6th Annual Richmond Cider Celebration! The event will take place between 17th St and Franklin St. in Shockoe Bottom.

The Richmond Cider Celebration brings together cider makers and cider lovers from across Virginia in one location! It is the first of a week full of activities at Virginia cideries for Virginia Cider Week, November 9 – 18.

Cider Celebration features over 10 Virginia cideries and their representatives, as well as local food and artisan vendors. Tastings and full pours are available. Attendees can learn even more about their favorite ciders through educational and tasting workshops, led by the cider makers themselves.

Participating cideries include:
Blue Bee Cider
Big Fish Cider
Blue Toad Cider
Bryant's Cider
Castle Hill
Coyote Hole Cider
Old Hill Cider
Buskey Cider
Albemarle Ciderworks
Courthouse Creek Cider
Bold Rock Cider
---
BEVERAGE NEWS
https://richmondbizsense.com/2018/11/05/nelson-county-based-cidery-arrives-downtown/
---
DRINK THIS
Dark Rye is an American imperial stout, deep black with a long-lasting tan head. A rye spiciness balanced by roasted notes comes forward in both aroma and flavor. Dark Rye is full-bodied with a dry chocolaty finish.

9.8% ABV • 60 IBU

🍺 On draft
🍾 4-packs of 12 oz. bottles

Continental Divide Richmond's taco truck will be in the beer garden serving up goodies for this release!
---
Come out to get your holiday liquids Saturday, November 10!

Bourbon Barrel GBS
Hardywood Gingerbread Stout, described by BeerAdvocate as "freagin' Christmas in a bottle," is an imperial milk stout brewed with vanilla beans, cinnamon, fresh Casselmonte Farm baby ginger and Bearer Farms wildflower honey. Gingerbread Stout is then matured in Virginia bourbon barrels, where it adapts an incredibly mellow character with oak, caramel and bourbon undertones, and emerges 12 weeks later as Bourbon GBS. A festive blend of spice character laces this rich, chocolatey stout, which warms the palate and the soul.11.5% ABV. Available at the Richmond, West Creek and Charlottesville locations on draft and in 750mL bottles to go. $12.99 + tax

Port Barrel GBS
Hardywood Gingerbread Stout matured in Port Barrels for a well-rounded flavor perfect for your holiday festivities! Available at the Richmond, West Creek and Charlottesville location on DRAFT and COMPLETE SETS ONLY.
---
BEERSTGRAM
Will you help support independent, local journalism?
We need your help. RVAHub is a small, independent publication, and we depend on our readers to help us provide a vital community service. If you enjoy our content, would you consider a donation as small as $5? We would be immensely grateful! Interested in advertising your business, organization, or event? Get the details here.