Preview: Richmond Kickers vs. FC Cincinnati
There are only two home games left for the Richmond Kickers. This one could get ugly for the home side.
Opponent: FC Cincinnati (21-3-6)
Date/Time: Saturday, Sept. 26th – 7 PM
Weather Forecast from Weather.com:
THREE THINGS TO KICK ABOUT
League Name Change – Last home game we talked about the Kickers moving down to USL D3. Since last week USL has changed their names and the Kickers will be moving to USL League 1 or USL1.
Not Good – The Kickers' goal differential has now reached an impressive (for all the wrong reasons) -42. FC Cincinnati our opponent has a positive goal differential of 32. The worst in the league vs the best in the league.
Cincinnati chili – Cinnamon, cocoa, no beans served on spaghetti noodles. Crime against humanity or delicious treat?
PREDICTION
There are no words to adequately describe how this game is likely to go. So I'll post this instead.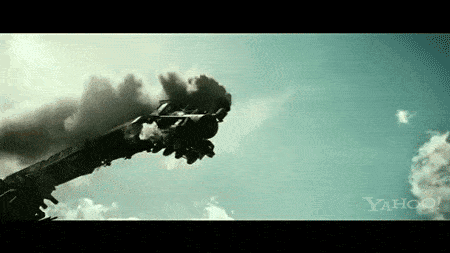 Kickers 0 – FCC 4
My Home Games W/L prediction record to date: 55% correct
KICKERS OFFICIAL PREVIEW
The Richmond Kickers (6-20-4) will host the Eastern Conference leaders, FC Cincinnati (21-3-6) at City Stadium Wednesday night for a 7:00 p.m. kickoff. The party starts at 5:30 p.m. with live music, RVA food trucks and Happy Hour specials on over 20 ciders and craft beers on tap. This match will be featured as the ESPN Game of the Week live on ESPN3 as well as locally on WTVR CBS 6.3 (Comcast 206, Verizon FiOS 466). Tickets are available now at RichmondKickers.com.
Since the inception of FC Cincinnati in 2016, these two clubs have battled to a 0-1-3 record over the last three seasons. The last meeting came earlier this season, as the Kickers made the trip to Nippert Stadium back on June 16, with Cincinnati taking a 2-0 victory. The home side took a 2-0 lead into halftime with goals from Emmanuel Ledesma and Nazmi Albadawi. A goal from Danni König and a second from Ledesma in the second half finished off the scoring for Cincinnati in the first victory for either club in the series.
Richmond is coming off a 0-3 road defeat at the hands of the Tampa Bay Rowdies last Saturday night at Al Lang Stadium. The Kickers held Tampa Bay scoreless in the first half. The Rowdies broke the deadlock in the 49th minute as Hunter Gorskie put away a quick cross by Georgi Hristov. Jaime Chavez doubled the lead in the 57th minute. Junior Flemmings added a third for Tampa Bay three minutes into stoppage time to seal the victory for the Rowdies.
Cincinnati picked up a 2-1 road victory at Penn FC Saturday night, extending their unbeaten streak to 19 matches. Paulo Júnior gave Penn FC the lead in the 33rd minute behind an assist from Harri Hawkins. Emmanuel Ledesma put away a deflected shot from Emery Welshman that the Penn goalkeeper could not control in the 68th minute. Corben Bone scored the game winner in the 84th minute after Nazmi Albadawi won the ball in the midfield.
The Kickers are back on the road this Saturday night as they head down to face North Carolina FC at Sahlen's Stadium. This match will be available to stream online on ESPN+. Richmond come home to City Stadium October 6 for the final home game of the season for RVA is RED night as Nashville SC comes to town. Wear red and have a drink on us when the party starts at 5:30pm with live music by The Cary Street Ramblers, RVA food trucks and over 20 craft beers on tap. Kickoff for that match is at 7:00 p.m. and will be available live on ESPN+. Tickets are on sale now at RichmondKickers.com.
PLAYERS TO WATCH
Richmond: Goalkeeper Brandon Barnes (#33) has made his first two professional starts in the last two matches for the Kickers, having made six saves over those matches. Barnes signed with the Kickers after spending the beginning of the 2018 season with the Laredo Heat in the NPSL, where he helped the club to an undefeated season with 10 wins. Forward Brian Shriver (#21) leads the club in both goals and assists this season, with seven apiece in 29 appearances this season. Shriver joined Richmond from the Jacksonville Armada during the off season. Defender Conor Shanosky (#5) played in his 22nd match, and made his 21st start at Tampa Bay, leading the team in six interceptions and two blocks. Shanosky is in his fifth season in Richmond, having made 79 appearances and scored five goals.
Cincinnati: Forward Fanendo Adi (#9) joined Cincinnati as their first-ever MLS designated player signing ahead of the club's move next season. Adi has scored two goals in seven games for FCC since joining the club from the Portland Timbers. Leading Cincinnati in scoring and the USL in assists, midfielder Emmanuel Ledesma (#45) comes into Wednesday's match with 14 goals and 15 assists. He came to Cincinnati after making 21 appearances for the New York Cosmos in 2017, scoring ten goals. Defender Forrest Lasso (#3) recorded 14 clearances to help Cincinnati to a 2-1 victory over Penn FC. Lasso signed with Cincinnati this season after four seasons with the Charleston Battery, where he made 53 appearances and scored seven goals.
TABLE
There are 16 teams in the Eastern Conference, somehow the Kickers are not sitting at the absolute bottom and still have a good chance of not being the absolute worst team in the East.
TICKET DEAL
It's Cider Fest at City Stadium on Wednesday, September 26! The party starts at 5:30 p.m. with live music, RVA food trucks and Happy Hour specials on over 20 ciders and craft beers on tap!

HAVE THE FIRST CIDER ON US!
$12 = GAME ADMISSION + CIDER

Then, experience the excitement and atmosphere at City Stadium when the Kickers battle FC Cincinnati at 7:00 p.m.
Will you help support independent, local journalism?
We need your help. RVAHub is a small, independent publication, and we depend on our readers to help us provide a vital community service. If you enjoy our content, would you consider a donation as small as $5? We would be immensely grateful! Interested in advertising your business, organization, or event? Get the details here.