Publix is Open
New grocery store at Stratford Hills is open and business was booming.
Yesterday the Publix in Stratford Hills officially opened for business. We swung by today and took a few photos and here are a few of our impressions.
When you walk you'll immediately be impressed with how clean and shiny everything is. It looks, smells, and feels like a new store. The second thing you'll notice is that everyone is super friendly. Super friendly as in every single person we ran into was courteous and wanted to help.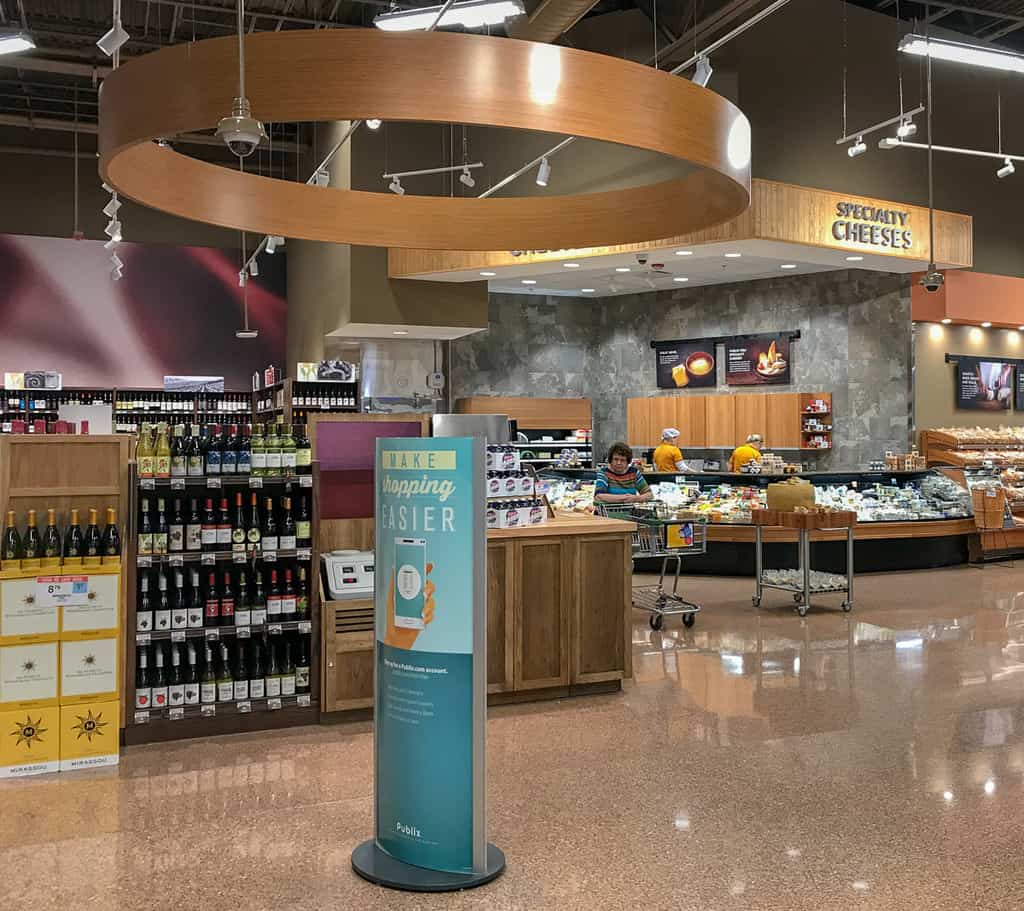 You can see about half of the wine section above. The wine and beer section seem larger than Martin's and Ukrop's. Quick price check seemed to be comparable to other stores in the area.
Fresh never frozen fish looked impressive. Wild salmon that truly looked like wild salmons should look. Everything was clearly marked as farm feed or wild.
Fancy cupcakes looking fancy. There were your more generic cupcakes, bread, and cookies.
There is a hot deli, sandwich deli (seen above), sushi bar, and salad bar. The sandwich deli was the only one of those three with any sort of line.
Overall as mentioned with wine and beer the prices seemed on par with what you can find at other stores. We didn't do any sort of in-depth price comparison so take that with a grain of salt. Publix doesn't have any loyalty card and will honor other stores coupons. There are a good number of sampling stations and store opening specials to be had at this time.
The store today at 11 AM was busy but not too crowded. There seemed to be at least 1 employee for every 5 customers and managerial types were still getting various shelves in order and checking in on operations.
Store Hours
Fri: 7:00 AM – 10:00 PM
Sat: 7:00 AM – 10:00 PM
Sun: 7:00 AM – 10:00 PM
Mon: 7:00 AM – 10:00 PM
Tues: 7:00 AM – 10:00 PM
Wed: 7:00 AM – 10:00 PM
Thur: 7:00 AM – 10:00 PM
Will you help support independent, local journalism?
We need your help. RVAHub is a small, independent publication, and we depend on our readers to help us provide a vital community service. If you enjoy our content, would you consider a donation as small as $5? We would be immensely grateful! Interested in advertising your business, organization, or event? Get the details here.