RVA Beer Explorer Weekly Picks
If you want to take care of your Christmas shopping this weekend and drink good beers this RVA Beer Explorer is for you.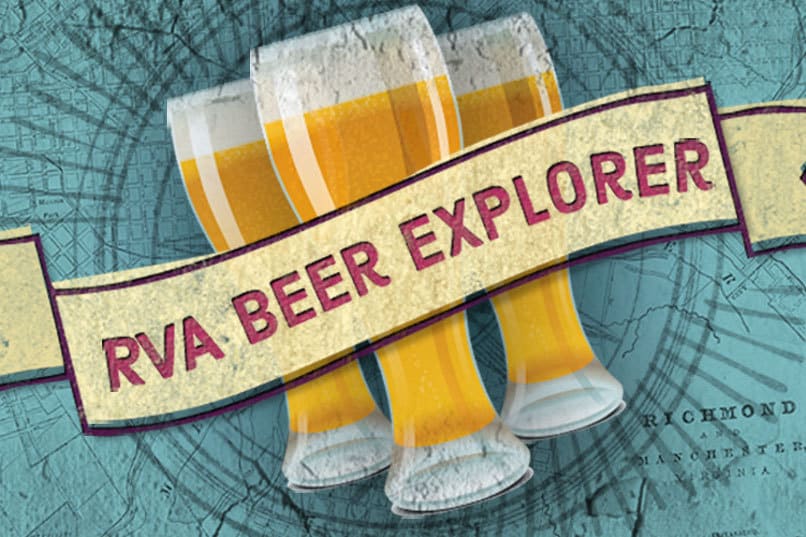 GO DO THIS
Cry into your beer. Cry tears of joy from laughing too hard. Intentional comedy will be on display at the downtown brewery.
---
Vinyl Conflict and Strangeways are combining Wonder Twins power for an evening of Punk/Metal themed beers, Live Vinyl DJ's, pop up shop of records and more!
---
Yes, we realize it's not beer but close enough for us. Any opportunity to get holiday shopping down while enjoying a fine adult beverage is a win-win for us and we think it will be for you as well.
Mark your calendars for the second annual Christkindlmarkt, hosted by Blue Bee Cider! This craft market will feature 12 local makers, brunch offerings, and beverages from Virginia's original urban cidery.

Vendors include:

Maven Made – Beauty + apothecary goods
Norveda – Deodorant + apothecary goods
Hummingbird Gardens – Herb-infused salts + garden share program
Double Denim Dude – Pins, patches
Tintype RVA – Interactive on-site tin types
The Wild Wander – Gift wrapping, prints, scout badges
Ashleigh Lum Woodworking – Wooden goods, shelves, boxes
Love This – Ethical + sustainable accessories, clothes, jewelry 
Dayum This is My Jam – Jams + pickles
BEAR CERAMICS – Mugs + jewelry
D for Dolls – Felted dolls, pins, pencil toppers
Pan Natural Goods

Nate's Bagels will also be on hand, serving up fresh bagels, spreads and breakfast sandwiches.

Join us!
---
Way back in the day, they had these things called "music videos". In the dawn of time, they only played on Friday nights. Those days are long gone but you can relive a little of the magic with a celebration of one of the best "music videos" ever.
---
I said it above getting your holiday shopping done while drinking is the only way to holiday shop. This event is the ultimate opportunity to snatch up that unique gift for one of your loved ones.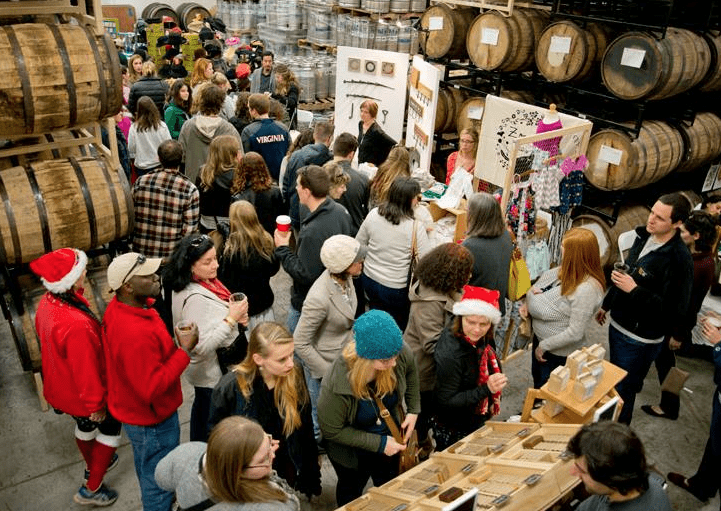 Handmade Holiday is back! Richmond Craft Mafia's annual indie holiday craft show in Richmond, Virginia is filled with over 80 of the best local, regional, and national artists, makers and designers we can find.

This year's market will be a TWO DAY event. We're gonna shake up the mix of vendors each day, so be sure to come BOTH DAYS to get the most out of the show.

SHOW HOURS:
10 – 11 Sat. Dec. 2 Early bird shopping $5 cash entry  To benefit TheatreLAB
11a – 6p Sat. Dec. 2 and Sun. Dec. 3 FREE!!

Join us at Hardywood Park Craft Brewery the first weekend in December for the best holiday shopping in town! Invite all your friends!
---
Our third drinking and shopping event. You have absolutely no reason to step foot in a local mall.
---
BEER NEWS
For a few years, I worked in Shockoe Slip and would frequently try the old Richbrau. It never impressed but I'm hopeful that new stewards of a great brand can bring it back to relevance and tastiness.
The effort is led by Matthew Mullett, a commercial real estate broker with Richmond-based Dodson Commercial, who with a group of investors secured the trademark to Richbrau last year.

"Richbrau is a brand that has deep roots in our city's brewing history and deserves to be part of the world class craft beer scene being built here," said Mullett.

The group is mulling potential locations for the revived brewery, four sites ranging from 3,000 to 6,000 square feet in the Shockoe Bottom or Shockoe Slip area, Mullett said. Final site selection should occur by the first quarter 2018.
---
DRINK THIS
On deck is our newest Double IPA – Infinite Loop, brewed with a sampling of Azacca, El Dorado, Mosaic, & Citra hops creating a delicious synchronal experience you'll want to revisit again and again.

And we've cued up the return of Ill Technique – a hazy, fresh 8% DIPA brewed with Jarrylo and Citra hops – a mash-up of hard-core citrus mixed with the subtle smoothness of spice and pear. Straight up Juicy Fruit.
---
This Thursday, we'll be releasing two new variants of Power: one aged in bourbon barrels, and the other aged in red wine barrels. 🤘Power is a Belgian Strong Ale brewed in collaboration with our friends from De Struise Brouwers in Belgium, and these two variants are both brand new!

This limited release, draft-only special won't last long, so don't miss out! Plus, Continental Divide Richmond will be here for food.
---
Triple Crossing has three beer coming out. These three collabs were made with Charles Towne Fermentory, Dancing Gnome Beer and Foam Brewers. As of this writing, they only had information on the first one.
First collab we will be releasing this Friday is a DDH 6% IPA we brewed with our friend Adam from Charles Towne Fermentory. Adam brought up his house ale yeast when visiting for East Coast Covenant and we blended that with our house strain for this IPA. The collab was aggressively hopped with Citra and El Dorado and one of the highest per bbl on an IPA we have done. Notes of bright peach, oranges and guava.
---
BEERSTAGRAM
Will you help support independent, local journalism?
We need your help. RVAHub is a small, independent publication, and we depend on our readers to help us provide a vital community service. If you enjoy our content, would you consider a donation as small as $5? We would be immensely grateful! Interested in advertising your business, organization, or event? Get the details here.