Speaker lineup announced for 2017 TEDxRVA event to be held June 23rd
This year's diverse range of speakers include surgeons, professors, entrepreneurs, performers, and even presidential aides.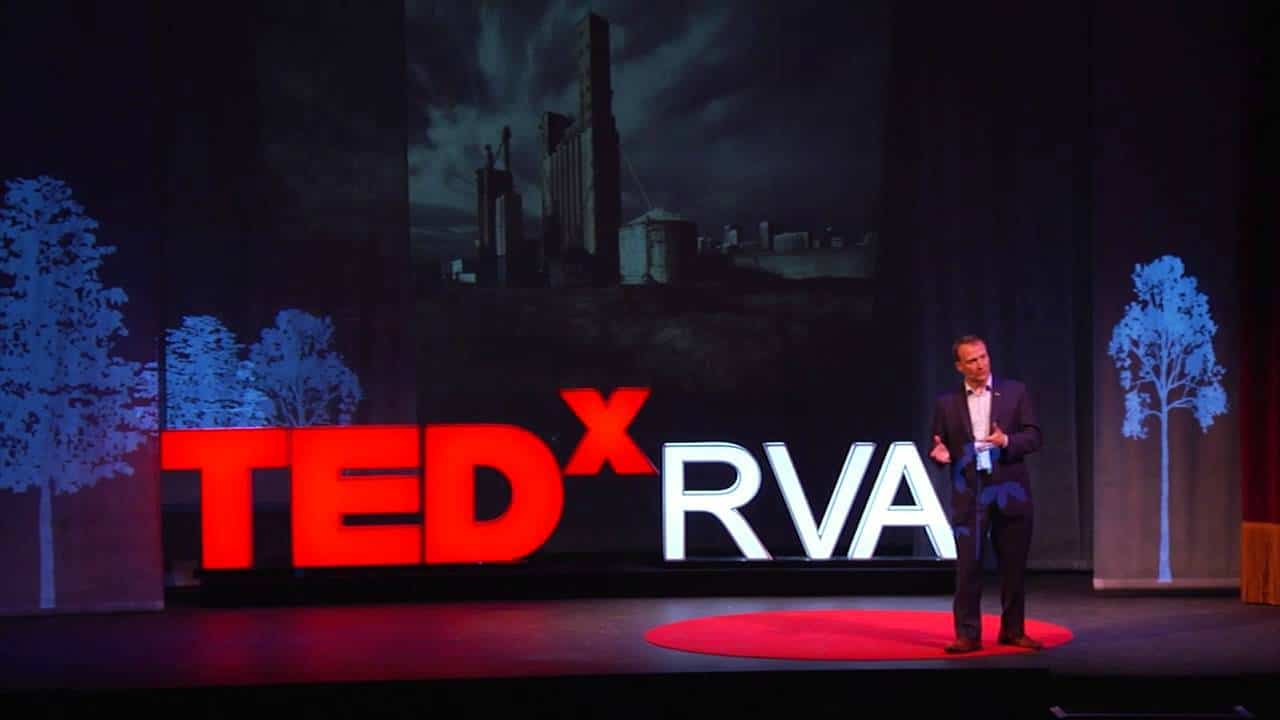 Organizers of TEDxRVA have announced the speaker lineup for the fifth consecutive annual event set for June 23rd, a day that will bring a diverse range of individuals with varied backgrounds to the city to share insights exploring this year's theme, "Change."
As put by the event producers:
From shifting seasons to greying hairs, Change is a force that shapes our future and an ever-present part of life. Whether on a global scale, at the community level, or in our personal lives, change happens either because or in spite of us. So what does great Change take, what does it look like and how can it lead to meaningful transformation? How do you become a change-maker rather than a witness? And where do we begin?
The speaker lineup includes a former aide to President Barack Obama, a virtual reality artist, a hand transplant pioneer, a former marketing manager at Cadillac, a surgeon practicing in fetal medicine, and many more.
As in years' past, TEDxRVA will include both the speaker series and multiple interactive experience elements throughout the day designed to engage audience members through creative collaboration and strategic thinking. A curated selection of breakfast, lunch, and snack items for attendees will be provided by local businesses. TEDx Talks and sessions will revolve around the concept of activating change: to one's self, one's community, and the world at large.
"TEDxRVA has become an annual institution in Richmond and offers an immersive, connective experience for attendees, and the speakers selected for the Change event will no doubt continue on this tradition," said Katie Shea, producer of the event. "These speakers both from inside the Richmond region and outside of Virginia will offer those at the conference and others following along online with inspiring and creative insights, and no doubt change the way all of us view the world."
This year's TEDxRVA conference speakers and performers include:
Eneuri Acosta: Communication Strategist
Melody C. Barnes: Co-Founder, MB2 Solutions, Senior Fellow in Presidential Studies at the University of Virginia's Miller Center, Former Assistant to the President and Director of the White House Domestic Policy Council under President Barack Obama
Carlos Betancourt: Multi-Disciplinary Visual Artist
Arthur Burton: Executive Director, Kinfolk Community Empowerment Center
Linda C. Cendales, M.D.: Hand Transplant Pioneer, Associate Professor of Surgery and Director, Vascularized Composite Allotransplantation, Duke University Medical Center
Courtney D. Cogburn: Assistant Professor, Columbia University
Tom Doland: Founder and Producer, Spiral Richmond Arts Collective
Elda Stanco Downy, Ph.D: Global Citizen and Educator, Founder and CEO of Roanoke Spanish
Lindsay Ellyn & Taylor Alexander: Singer-Songwriters, Musical Artists
Mark England: Co-Founder, Procabulary
Dave McCormack: President, Waukeshaw Development, Inc.
Tressie McMillan Cottom, Ph.D.: Assistant Professor of Sociology, Virginia Commonwealth
University and Faculty Affiliate at Berkman Klein Center for Internet & Society
Amber J. Phillips and Jazmine "Da K.O.S." Walker: Podcasters, The Black Joy Mixtape Podcast
Oluyinka Olutoge: Professor of Surgery, Baylor College of Medicine and Co-Director, Texas Children's Fetal Center
Rachel Pater: Founder, Richmond Story House
Amy Pruden, Ph.D: Professor in the Department of Civil and Environmental Engineering and Director of Interdisciplinary Graduate Education in the Graduate School at Virginia Tech
Mo Regulinski: Richmond Artist and Designer
Semi Ryu: Korean Shamanism Puppetry Artist
Jen Siomacco: Creative Director and Co-Owner, Catalyst Wedding
Ben Sollee: Cellist, Composer, and Creative
Vida Williams: Data Scientist
Dean Whitbeck: Photographer Covering the RVA Refugee Population
Desiree Roots:Performer, Musician
Ezibu Muntu African Dance Company: Performer, Richmond Dance Group
TEDxRVA will be held June 23rd at the Dominion Arts Center from 9:00 AM – 5:00 PM. The performing arts center can seat about 1,800, and those who can't make it are invited to join a free, livestream viewing party to take place at dozens of participating venues across the area, and can follow along on social media at #tedxrva.
Check out the event website for more information and to purchase tickets.
Will you help support independent, local journalism?
We need your help. RVAHub is a small, independent publication, and we depend on our readers to help us provide a vital community service. If you enjoy our content, would you consider a donation as small as $5? We would be immensely grateful! Interested in advertising your business, organization, or event? Get the details here.