PHOTOS: Picture Day on T-Pot Bridge
What did you do during your lunch hour? We went to the river with our fellow Richmonders.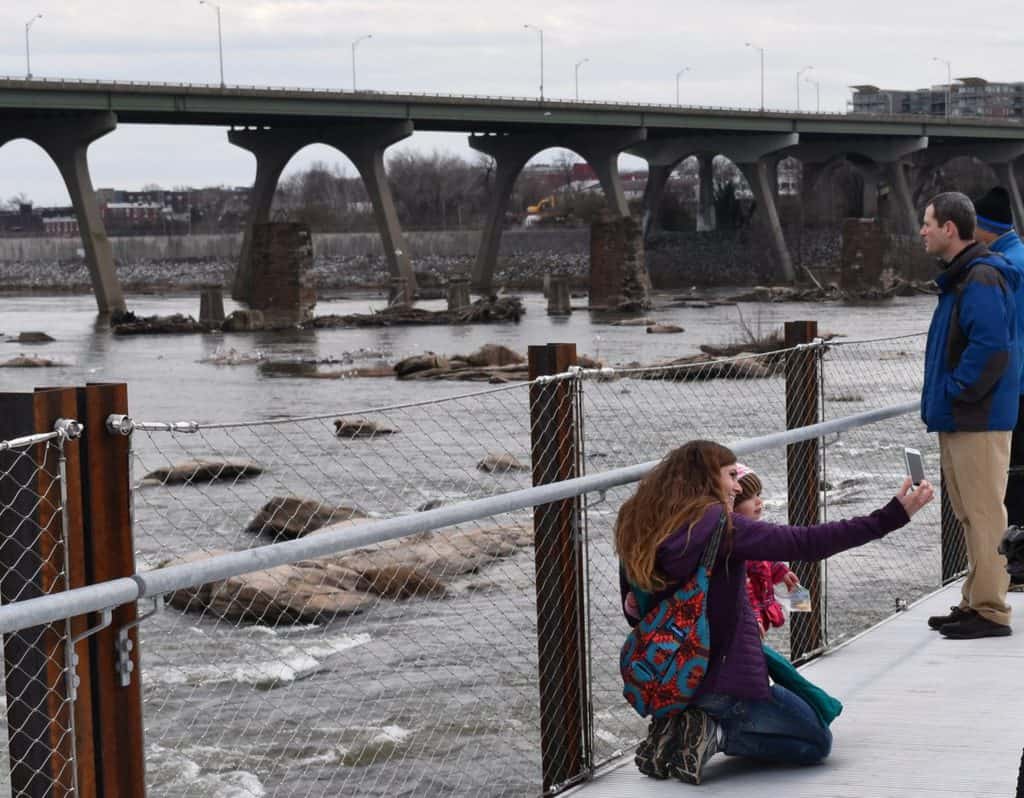 Bike Walk RVA invited everyone down to the new T. Tyler Potterfield bridge for a group photo (we'll share it when it's out) and we took them up on their offer and took a few snapshots of our own.
Prior to the 12:30 PM photo the bridge had a steady stream of walkers, runners and bikers. As you'll see during the photo shoot rafters, stand-up paddleboarders, and kayakers were added to the mix. It was a bit brisk but a good time and wonderful to see everyone checking out latest addition to our waterfront.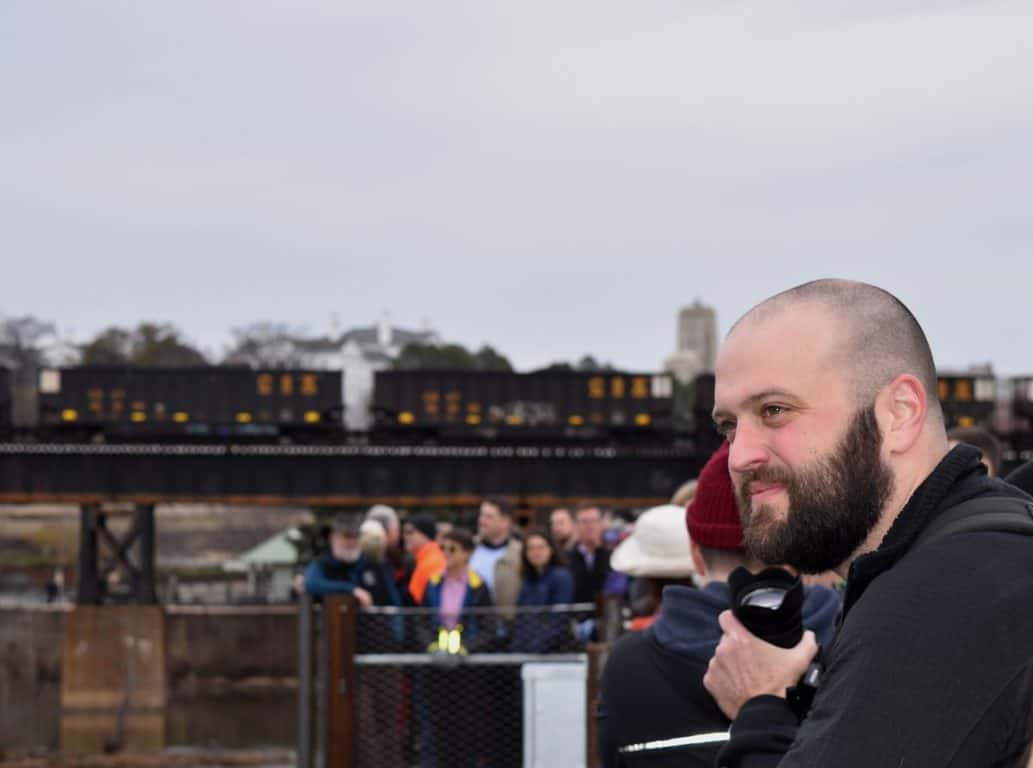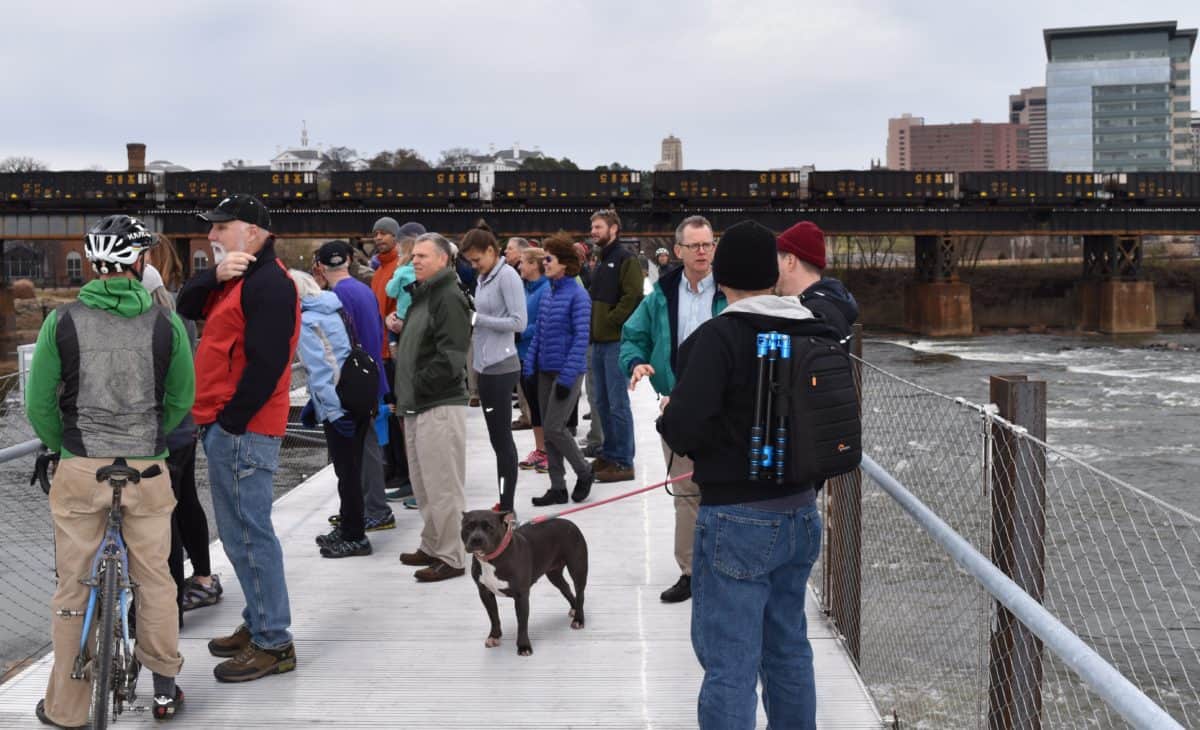 Will you help support independent, local journalism?
We need your help. RVAHub is a small, independent publication, and we depend on our readers to help us provide a vital community service. If you enjoy our content, would you consider a donation as small as $5? We would be immensely grateful! Interested in advertising your business, organization, or event? Get the details here.