Photos & Game Summary: UNC Dominates VCU
The visitors notched four goals and the Rams could only answer with one second half goal.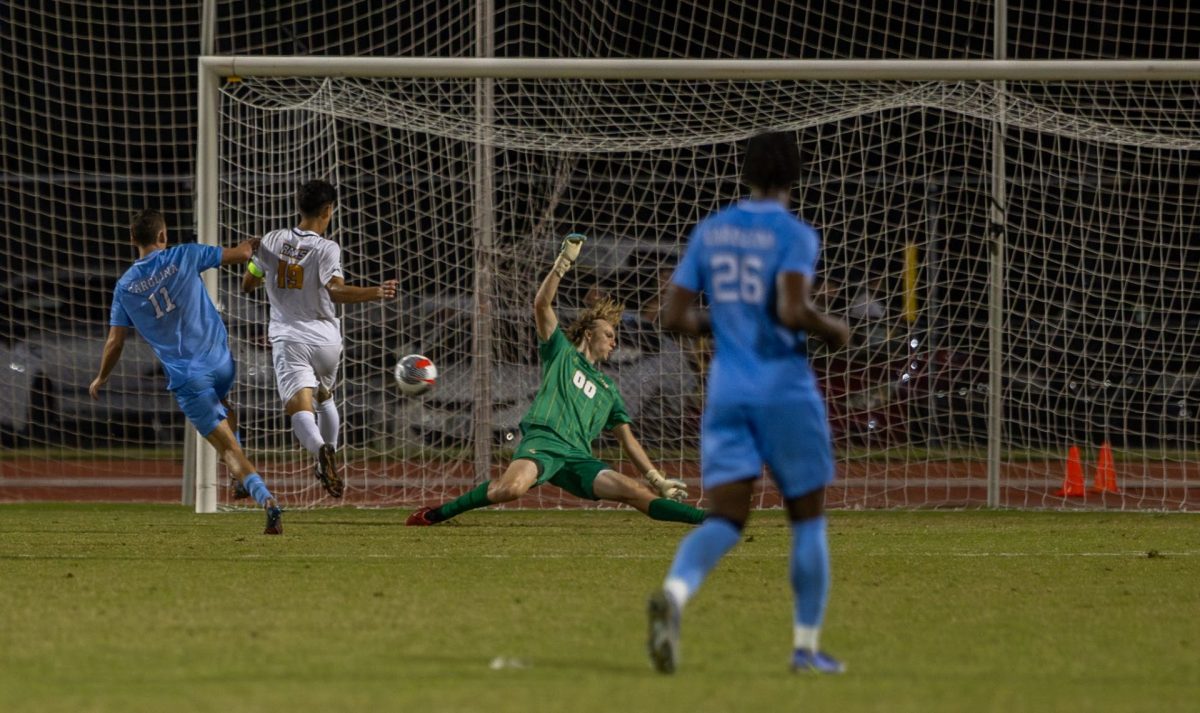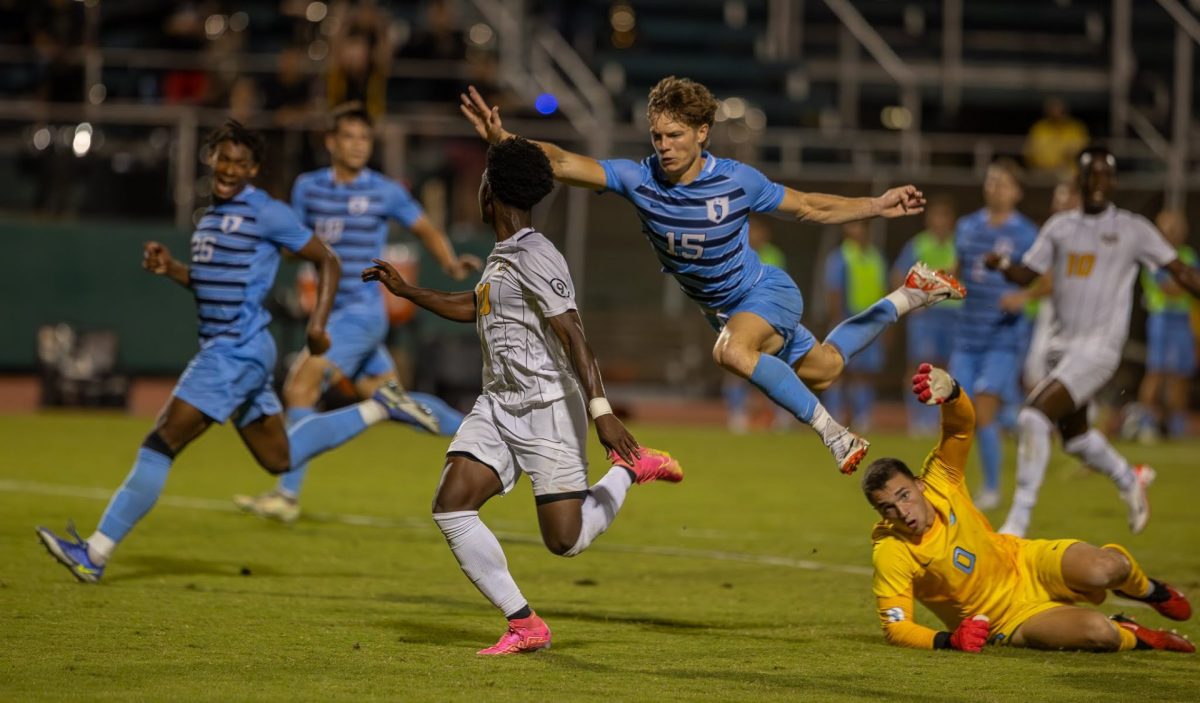 Official VCU Game Summary
Score: VCU 1, UNC 4
Location: Richmond, Va. (Sports Backers Stadium)
Records: VCU 0-2-2, North Carolina 2-0-1
The short story: VCU Men's Soccer got a second half game-tying goal from William Hitchcock, but fell in the end to North Carolina, despite recording six shots on goal and 14 shots overall under the lights at Sports Backers Stadium.
"A tough one tonight. When you compete at this level, the details matter so much," said head coach Dave Giffard. "We worked and battled for long stretches of the game, but our backs were broken tonight with the third goal. We had chances to make it 2-2 and when we didn't take them, we can't concede the third goal the way we did.
"Unfortunately, we did and it broke our spirit a bit more than it should have. As we go week by week our team is focused on growing and learning from game to game. With a short prep time between games we were able to get through one issue that came up several times in the first few games and it improved tonight quite a bit.
"Heading into this match we weren't able to train as much as we needed to defending our box and that let us down tonight. On three of the four goals and on the missed penalty we had plenty of players back but didn't deal with the spaces effectively. With quality teams, that will lead to high percentage chances and tonight that's exactly what North Carolina got. We now have several days to train and improve and get ready for another top team on Saturday and I have confidence that we'll grow and learn that lesson like we have several others already."
QUICK FACTS
Hitchcock scored his first goal of the season in the 59th minute
VCU's goal was assisted by Moussa Ndiaye, his first of the season
Andrey Salmeron led the Rams with four shots, including one on goal while playing a full 90 minutes
Gerardo Castillo added two shots, both on net, to led the Rams in shots on goal
The Rams recorded three shots on goal to UNC's two in the opening 45 minutes
Starting goalkeeper John Ermini made four saves in the match
HOW IT HAPPENED
VCU got shots on goal in the first period from Castillo (15th minute), Nolan Coetzee (16th minute) and Salmeron finished the half with a shot on goal in the 42nd minute
Meanwhile, Ermini made two saves in the opening period as both teams failed to get one across the line as things were scoreless at the break
North Carolina got the scoring started with a 53rd minute goal to go up 1-0
The Rams responded within 10 minutes
After getting corner, a fearless Ndiaya attacked the floating ball in the box, high pointing the ball to smash a header against the crossbar
With bodies crashing the net, Hitchcock came flying in to send it across the line tying things up at 1-1 in the 59th minute
The Tar Heels responded with a go-ahead goal in the 61st minute, before adding goals in the 82nd and 86th minutes
VCU didn't quit, despite the score and in the 67th minute Castillo took a shot on goal as the Rams looked to tie it up
As the clock was ticking down, and Ram showed no quit as Mouhamed Tucker took on final shot that was saved in the 89th minute
UP NEXT: The Rams next hit the road for the first of two back-to-back top-25 matchups starting with a trip to No. 18 Missouri State on Sept. 9. VCU then returns home to open up Atlantic 10 play with a visit from No. 15 Saint Louis on Sept. 15.
Will you help support independent, local journalism?
We need your help. RVAHub is a small, independent publication, and we depend on our readers to help us provide a vital community service. If you enjoy our content, would you consider a donation as small as $5? We would be immensely grateful! Interested in advertising your business, organization, or event? Get the details here.