Photos: Floats not Boats
This post is extremely late, this event went down Thursday of last week.
Floats Not Boats is an annual event that takes place on the rapids known as the Pipeline. This year I finally remembered (with a reminder from a friend) that it was taking place managed to get down there to take some pictures.
Just like Fight Club there are a few rules of Floats Not Boats
Must be a float NOT a boat
Participants MUST bring safety gear – a helmet and a PFD are needed to be in this event – no exceptions
This is an open community event and all risk is assumed upon spectation or participation.
There are three chances to win a golden paddle, unfortunately I didn't catch the winners.
Downriver Race starting at 6:30, first float to make it through 3rd drop wins the race!
Best float competition! First place will be given to the COOLEST most CREATIVE float.
**SURF competition** – the float that holds the LONGEST surf in 3rd drop wins. (Starts after the downriver race).
Enough talk on the pictures.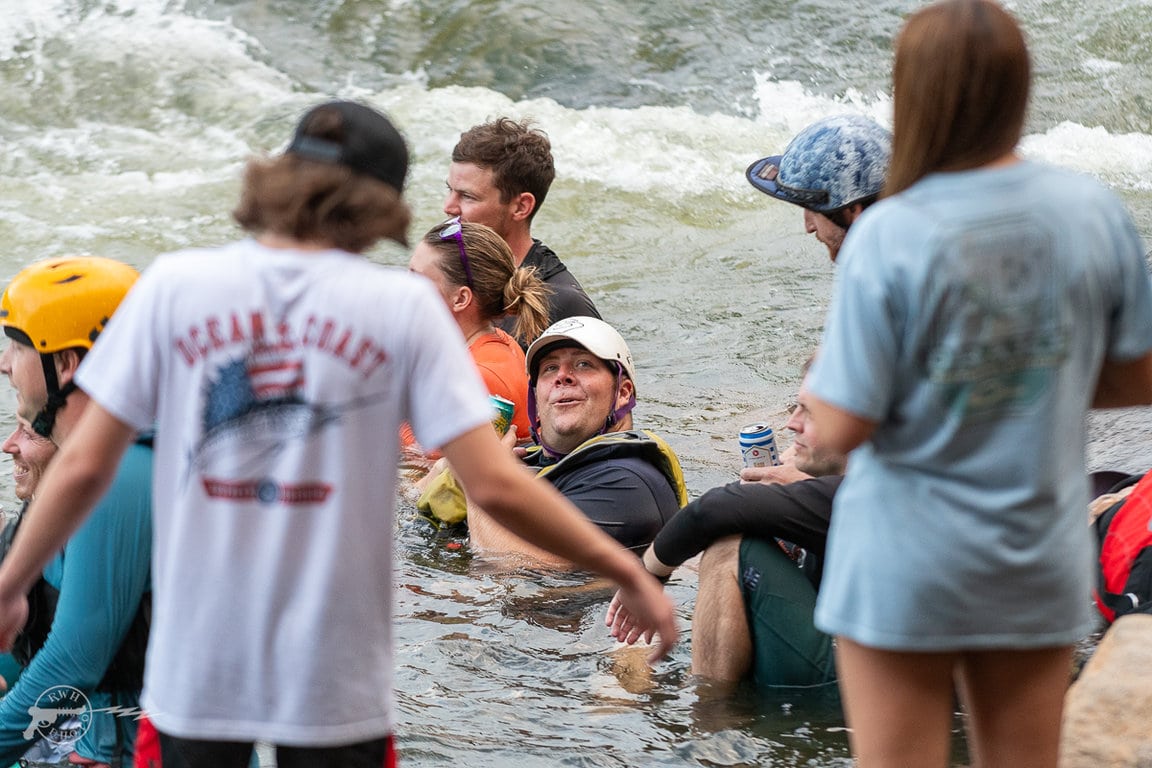 Will you help support independent, local journalism?
We need your help. RVAHub is a small, independent publication, and we depend on our readers to help us provide a vital community service. If you enjoy our content, would you consider a donation as small as $5? We would be immensely grateful! Interested in advertising your business, organization, or event? Get the details here.