PHOTOS & GAME SUMMARY: VCU Swats the Spiders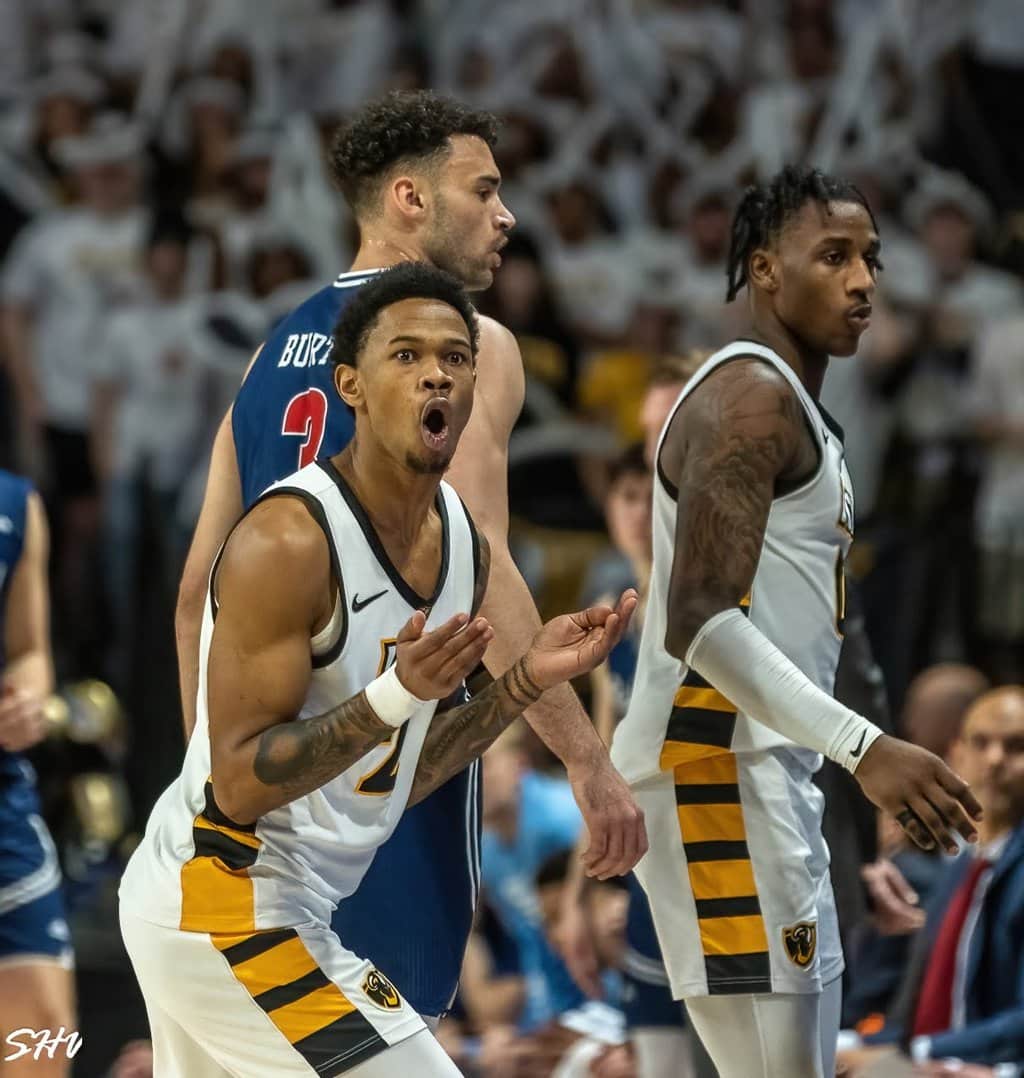 Richmond Area Honda Dealers Capital City Classic
Score: VCU 73, Richmond 58
Location: Richmond, Va. (Stuart C. Siegel Center)
Records: VCU 22-7 (13-3 A-10), Richmond 14-15 (7-9)
The short story: Junior guard Ace Baldwin Jr. scored 18 points and dished out eight assists as VCU took control early in the first half and never looked back in a victory over rival Richmond Friday.
OPENING TIP
Baldwin connected on 6-of-14 from the field, including 3-of-7 from 3-point range for the Rams. He added five rebounds, four steals and blocked two shots in an all-round effort
Four Rams scored in double figures in all. Sophomore forward Jalen DeLoach provided 10 points and eight rebounds, while redshirt sophomore guard Jamir Watkins contributed 11 points, nine caroms and a pair of assists
Sophomore forward Nick Kern Jr. added 10 points for the Black and Gold
Neal Quinn provided a game-high 21 points for the Spiders
THE DIFFERENCE
VCU started slow, but DeLoach keyed a 12-0 burst VCU midway through the first half with a trio of baskets that supplied the Rams with a 25-17 lead with 5:51 remaining in the period. VCU would not trail again
VCU's lead would grow to as many as 24 points on back-to-back 3-pointers by Baldwin and Watkins, which pushed the score to 60-36 with 10:02 on the clock
The Rams turned the ball over just seven times, their second-lowest total of the season
The Black and Gold owned the glass to the tune of a 40-29 margin, including 15-7 on the offensive glass. VCU also shot 45 percent (28-of-62) for the game
NOTABLE
Richmond, which used a season-high 17 three-pointers to beat Saint Louis on Tuesday, was held to 4-of-22 shooting from long range Friday
VCU completed a regular-season sweep of Richmond with Friday's victory. The Rams lead the all-time series 59-32
The Rams maintained sole possession of first place
NEXT UP
VCU will host Saint Louis on Tuesday, Feb. 28 at 7 p.m. at the Siegel Center. That game will air nationally on CBS Sports Network.
Will you help support independent, local journalism?
We need your help. RVAHub is a small, independent publication, and we depend on our readers to help us provide a vital community service. If you enjoy our content, would you consider a donation as small as $5? We would be immensely grateful! Interested in advertising your business, organization, or event? Get the details here.