RVA Beer Explorer: Humpday Haha's, Brewery Burlesque, Brew Tying
We're a little light on events as the local breweries seem to be recovering from the holiday season.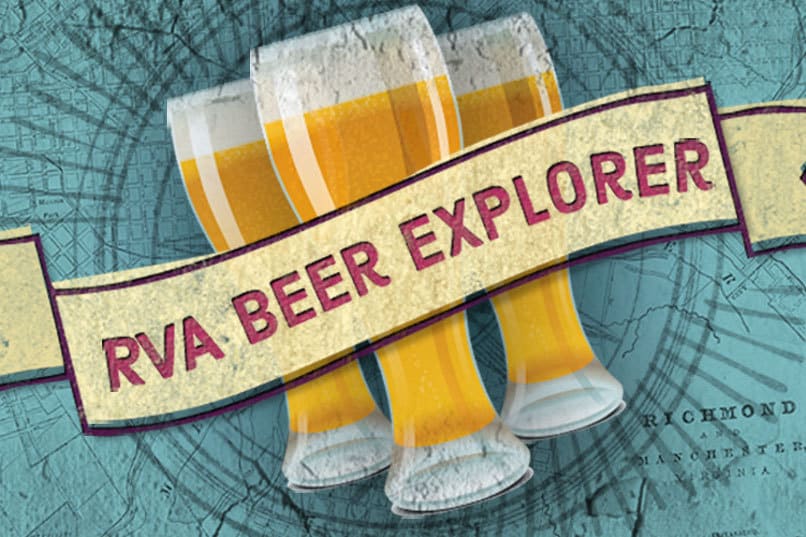 GO DO THIS
Going back to work is depressing. Grab some beers and laughs to cheer you up.
Beer! Bucket! Butt? Bellylaughs! Other B words that apply! Come on out and watch epic comedians from all around entertain your fancy! If you want to sign up yourself get there in person at 6:30!
Hosted by the Bodacious Will Minor and the Boaratious Jack Parker
Submit suggestions for sweat list topics here: https://freesuggestionbox.com/pub/lfhjqir
Don't wait for the weekend to be entertained. Head up 95 for a titillating good time.
Burlesque at Center of the Universe! Enjoy a pre-weekend kickoff of burlesque live in the round of the intimate COTU event space, and still get home for normal bedtime!
January we are ringing in 2023 with an emphasis on the 3: 3 performers doing 3 acts each!
Ellie Quinn
Lolita Luxxe
Scarlet Starlet
Doors 6:30pm show 7pm
Ages 18 and up
$15 general admission
$20 day of show
Tickets available at https://elliequinnpresents.square.site
The venue is accessible.
Parking: The venue has a parking lot.
Food and beverage availability: Center of the Universe Brewing has beer and cider plus non-alcoholic options. Legendary Provisions onsite has tacos, chicken tenders, tots, nachos, etc (www.LegendaryProvisions.com)
By purchasing a ticket, you are agreeing to the zero-tolerance policy for any form of bullying or harassment which includes:
-No inappropriate or non-consensual physical contact;
-No unwelcome sexual advances or attention, whether indirect or explicit;
-No bullying, stalking, or following;
-No abusive or disrespectful language or physical conduct that reinforces social structures of domination related to race, place of origin, ancestry, gender identity and expression, sexual orientation, mental or physical disability, body size, age, religion, family status, source of income, or beliefs.

You will not be tying beers. You will be tying flys to fool gullible fish so you can put a hook in their mouth.
Join us in our taproom every 1st and 3rd Thursday of the month for Brew Tying, a fly tying event.

Meet local fly fishers and learn, practice, or perfect the art of fly tying. All ages welcome (must be 21 to drink). If you're a beginner, we'd love to help you get started.

For questions or more info email Tom at [email protected]

BEER NEWS
Richmond gets a bit of good press from San Diego Beer News. The news is a little old the article is from November but the descriptions of the local breweries is spot on. Plus there is a handy map to pass along to your visiting beerheads.
The Old Dominion's capital city is a destination for craft-beer lovers seeking quality, quantity and variety – San Diego Beer News
Smack dab in the heart of Virginia lies a vivid brewing scene that's among the East Coast's finest and draws visitors from across the Old Dominion as well as neighboring states and the District of Columbia. But it wasn't always that way in Richmond. Just over a decade ago, the city was home to only one brewery, but thanks to 2012 legislation allowing breweries to sell beer at their breweries, an ale-obsessed, boundary-pushing restauranteur and pioneers who jumped to the pro ranks from the James River Homebrewers club, RVA now boasts nearly 30 brewery-owned venues.
BEERSTAGRAM
View this post on Instagram
Will you help support independent, local journalism?
We need your help. RVAHub is a small, independent publication, and we depend on our readers to help us provide a vital community service. If you enjoy our content, would you consider a donation as small as $5? We would be immensely grateful! Interested in advertising your business, organization, or event? Get the details here.