Weekend Radar: Raking, Winter Wander, Boat Parade, Ghost of Pop
Only two holiday-related events because we like to go against the grain.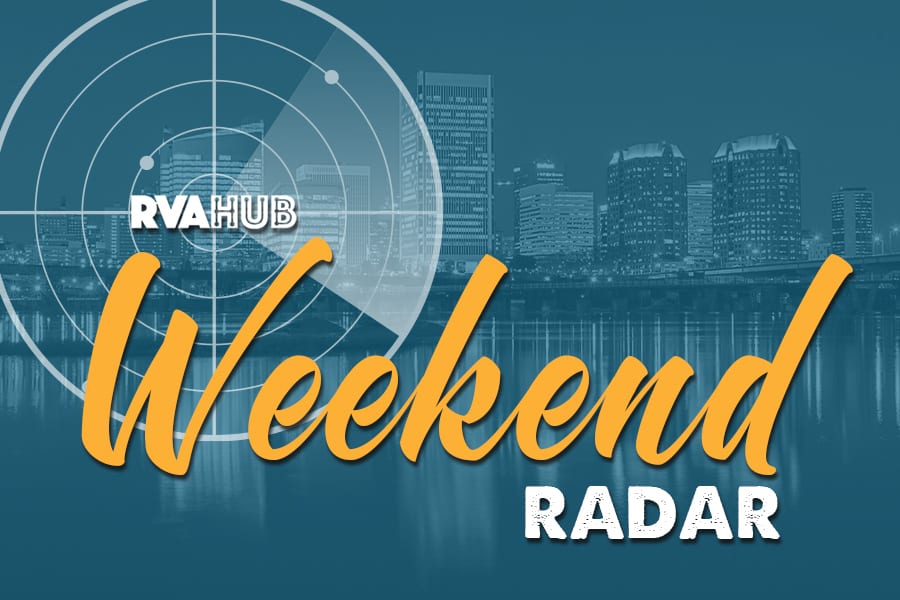 If you like Maymont and want to give back we've got the perfect way to spend your Saturday. Grab your rake and head on over. Registration is recommended.
Bid farewell to fall with One Great Morning of Raking in Maymont's Japanese Garden on Saturday, December 10, 9am-noon. Work alongside Maymont's horticulture team to help care for the historic Japanese Garden.

Groups and families are welcome! Volunteers are asked to bring their own rakes. Advance sign-up is recommended for this popular event.

Winter Wander at Various Locations
December 11th
Wander about Richmond and catch all sorts of history and holiday cheer.
The Valentine is excited to announce the return of the annual holiday event Winter Wander. Winter Wander will take place on Sunday, December 11, from 12:00 p.m. – 4:00 p.m. We invite those throughout the Richmond Region to join us in celebration of the winter holidays in the Court End neighborhood! Historic sites will open their doors for a day of free admission and holiday festivities, and Clay Street will be filled with carriage rides, live music, crafts, and more.

Winter Wander is free and open to the public!

In partnership with Court End Council, Winter Wander will include free admission to the following historic sites:

–The Valentine: Children's activities, refreshments, carriage rides, live entertainment on Clay Street, tours, and a silent dance party to kick off the holiday season.

– The Valentine First Freedom Center: Explore the history of religious freedom in Virginia at the Valentine First Freedom Center, located on the same corner where Virginia's General Assembly met in secret during the American Revolution. The Valentine First Freedom Center will be open for self-guided tours.

– St. John's Church: Open 1:00 – 4:00 p.m. for ticketed tours. Stop in the Visitor's Center for shopping and refreshments. Visit Colonial Santa from 1:30 – 3:30 p.m. inside the church.

-Mason's Hall

-Virginia Executive Mansion: Stop by for an open house tour of Virginia's Executive Mansion.

-John Marshall House: Stop by for an open-house of the Christmas in Early America tour; kid's holiday crafts and warm refreshments.

-The American Civil War Museum's White House of the Confederacy: Explore the first floor of the White House of the Confederacy and learn the history of the home with stationed interpretations.

Boats with lights floating down the James. Hopefully, this floats your boat. Libby Hill is supposedly a good spot for viewing as his Rockett's Landing and spots between Richmond and Osborne Landing.
Calling all boaters and fans of lights. Come on out on the second Saturday of December. Parade starts at Rockettes Landing around 5pm and floats down to Osbourne Landing. The boats usually arrive at Osbourne around 7pm. Free event.

Music, lots and lots of music and as far as I know no Christmas songs to be heard.
After 16 years of putting on this local pop-music festival, we'll be holding the final Ghost of Pop events on Dec 9th and Dec 10th.
Friday – Doors 6pm – $15
Saturday – Doors 6pm – $15
Weekend Package – Doors 6pm both days – $20
After 16 years of putting on this local pop-music festival, we'll be holding the final Ghost of Pop events on Dec 9th and Dec 10th. Grab a ticket for a specific day or get tickets for the weekend package!
As always this will be packed with amazing music and a chance to hang with the music community to kick off the holiday season. We've got a little bit of something for everyone this year!
Dec 9th – Some of Richmond's best local music acts!!! Alex Dimas, Jonathan Brown, Rikki Rakki, The Fake Smiles, Tiny Lights, Danger Birds, Prabir Trio, and Deli Kings! Doors 6pm
Dec 10th – Some of Richmond's best cover bands!!! Madferit (oasis cover band), 1996 (1996 alternative rock cover band), and Zepp Repp (Led Zeppelin cover band)!
Will you help support independent, local journalism?
We need your help. RVAHub is a small, independent publication, and we depend on our readers to help us provide a vital community service. If you enjoy our content, would you consider a donation as small as $5? We would be immensely grateful! Interested in advertising your business, organization, or event? Get the details here.