RVA Beer Explorer: Triple Crossing Market, Hardywood Santa, COTU Barrels, Starr Hill Anniversary, Brewery for Sale (not local)
SANTA'S COMING!!!!! SANTA'S COMING!!!! I KNOW HIM!!!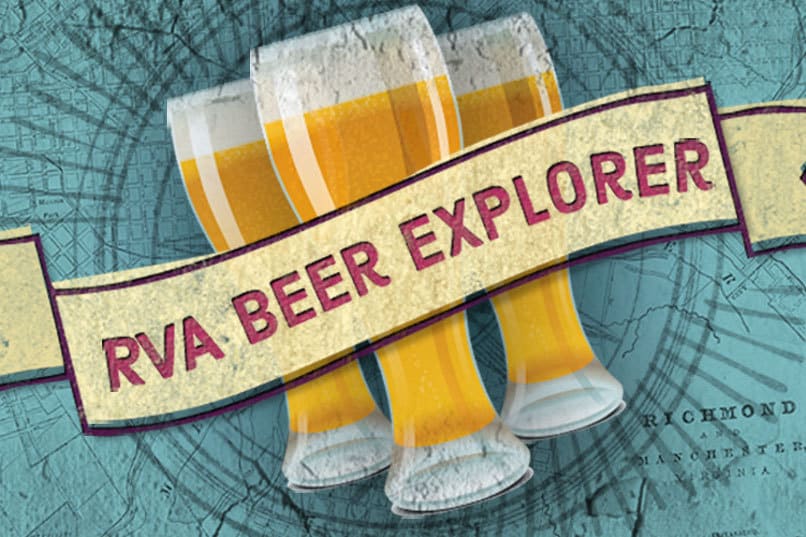 GO DO THIS
My favorite brewery will have crafts for sale as well as their usual beer and pizza.
Join us for Triple Crossing Downtown's first Kismet Holiday Market!
•10 Artists & Makers
• Beer & Pizza
• Music
🎨Vendors:
Mary Brill Art
Kay's Plants & Plant Wares
Azur y Miel baked goodies
Adelaides Art
Little Ghost Nails
Kit Color Show
i wear blue tights
Prickly Prints
Wyld Faebles
Fox Field Creations
Hand Made with Grace

As a parent who forced their child to pose for a picture with Santa I can say without a doubt had I been drinking a Gingerbread Stout at the time it would have been a more fun experience.
Santa's coming to Hardywood ! Stop by our West Creek location for a visit full of holiday cheer!
Your ticket includes:
🎅 An opportunity to sit with Santa and share your list!
📸 A digital photo to treasure forever
🎟 Two drink tickets (can be used on non-alcoholic choices like our Francie's Lemonade as well)
One ticket includes the whole family – no need to buy individual tickets per person!
When you checkout, you will choose an hour time slot, you will be assigned a five minute window upon arrival. Our Gingerbread Stout and variants will be available in the taproom for you to enjoy.

The perfect gift for the beer lover that has everything.

It's that time of year again! We're selling our used 55 gallon bourbon barrels to the public. We're selling these at $50 apiece or 2 for $75. These will be sold only at the brewery, first-come first served, on Sunday, December 11th from 12-5 (we are closing early). Barrels can be purchased in the main taproom at the bar, and then picked up at the back of the building.
After Sunday, pre-paid arranged pickups will be accepted by emailing [email protected], while supplies last.
**Please be prepared to load these barrels on your own. COTU staff will NOT be able to assist in moving, lifting, or transporting any barrels. They weigh over 100 pounds each, so bring a friend and a truck!**
Birthdays and Anniversaries should be celebrated for at least a week so ten days of celebration doesn't even raise my eyebrow.
We're going big for our 3rd Anniversary!! Join us for 11 DAYS of celebration! Check out our schedule of all things beer, food, music, and more 🎉
12/8 – BIRTHDAY KICKOFF
🍺 Sour IPA Release
👕 3rd Anniversary Glass + T-shirt Release
🪴 Free Propagation Walk-up Workshop with Green Heron Garden Co.
🌮 Intergalactic Tacos
12/9 – FIVE STARR COMEDY SHOW
🤣 Virginia's Finest Comics @ 9 PM
🎟 Tickets: https://bit.ly/3hnH53o
🍲 Auntie Ning's
12/10 – LIVE MUSIC
🎶 Chris Leggett & The Copper Line with Afro-Zen Allstars
🌮 Intergalactic Tacos
12/11 – STARR BAZAAR MARKET
🛍 Sip while you shop our Makers' Market of 25+ local vendors
🍔 Smashed
🎶 Jeffery Oneal Harper
12/12 – TRIVIA: FOREVER YOUNG
📺 Test your knowledge of your favorite Adult Cartoons: Bob's Burgers, Rick & Morty, BoJack Horseman & more with special prizes for 1st, 2nd & 3rd place
🚚 Fugly Duckling
12/13 – DRAG BINGO: ELF
🎅 Our favorite Queens are back hosting bingo with drag performances to boot!
🍲 Auntie Ning's
12/14 – DOUBLE BEER RELEASE
🍺 Eggnog Stout & English Porter Release
🍗 The Cocky Rooster
12/15 – WREATH WORKSHOP
🌲 Celebrate the holidays with friends at this wreath-making session with Ashley Messina
🎟 Tickets: http://bit.ly/3gbkgQk
🌮 Intergalactic Tacos
12/16 – LIVE MUSIC
🎶 Cleophus James with Grand Moscow Terminal
🌮 El Guapo
12/17 – LIVE MUSIC
🎶 Jacob Paul Allen & The Flood with Jen Tal Band
🍲 Auntie Ning's
12/18 – HOLIDAY DRAG PAGEANT
💃 Crowning the next Ms/Mr/Mx Holiday @ 6 PM
🎟 Tickets: https://bit.ly/3DKlsSt
🍕 Timber Pizza Co.

BEER NEWS
Buy a brewery. Montross Brewery & Beer Garden is up for sale. They're looking for a new owner but are staying open while the search goes on. We went there for the first time this spring and if it wasn't in the middle of nowhere (forgive me Montross) would even consider putting in a lowball offer. It's a lovely little brewery that includes a bistro and Airbnb.
BEERSTAGRAM
View this post on Instagram
Will you help support independent, local journalism?
We need your help. RVAHub is a small, independent publication, and we depend on our readers to help us provide a vital community service. If you enjoy our content, would you consider a donation as small as $5? We would be immensely grateful! Interested in advertising your business, organization, or event? Get the details here.