RVA Beer Explorer: Veil Anniversary, Femmes the Rules, Gingerbread Houses, Pinpocalypse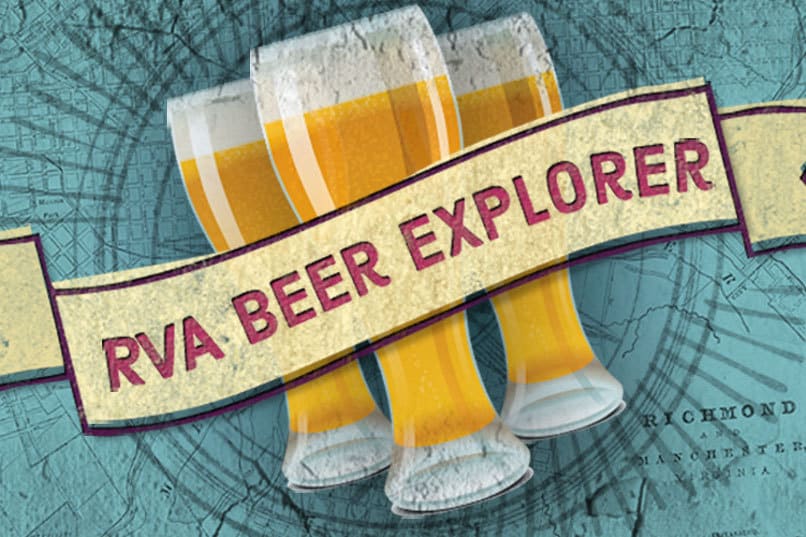 GO DO THIS
Okay I'll forgive them for calling it Forest Hill when it's really the Westover Hills Veil. Yes I know it sits on Forest Hill Avenue so both could be considered correct but gotta represent my hood. Westover Hills for lyfe.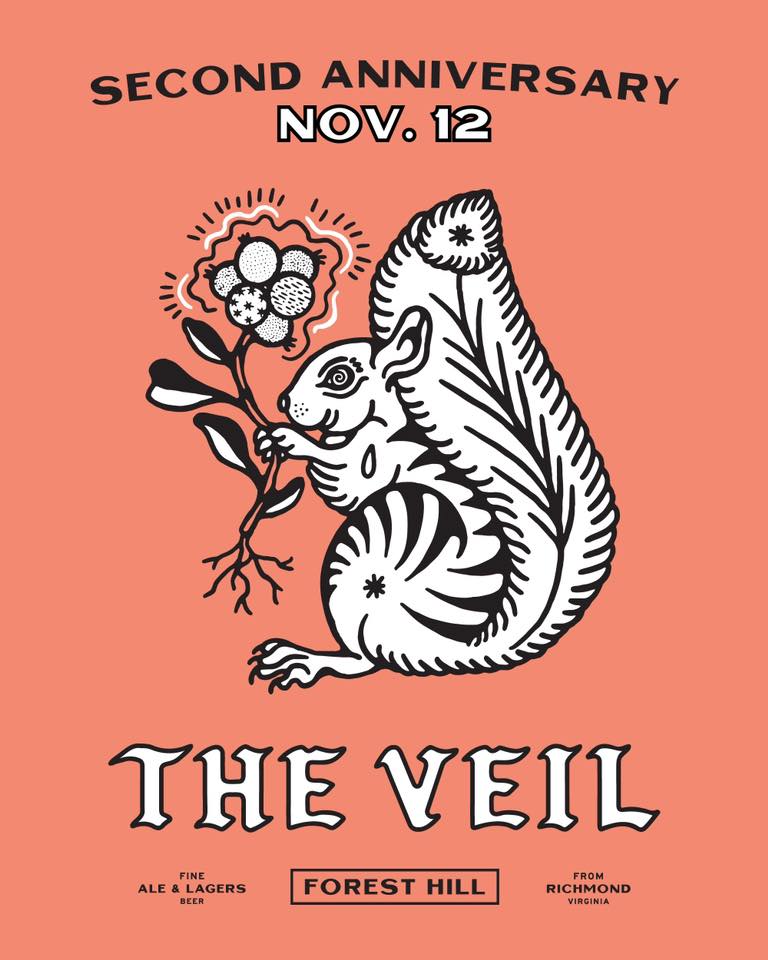 Come say Happy Birthday to our NFK and Forest Hill locations at their 3rd and 2nd Anniversary parties happening all day Saturday November 12th! 🎂

It's been quite a journey navigating these past few years with you all and we wanted to party hard and go big for this one. 🎊
We are going ALL out and bringing Marg's Marg to you in cans at all locations this day! 🍹
🐿️ Forest Hill will have churros by @quechurrova starting at 3:00pm. DJ @nomycee will be spinning from 3:00-9:00pm. We will be releasing a new cider and Forest Hill's House Foedre Beer as well!

@ytumama.mx will be offering a special taco in celebration of the occasion (SHRAMP, Avocado, Tomato, Lettuce, Bacon & Chipotle Dressing). We will even be hitting the cellar and pulling out some rare draft! 😈

Okay so definitely don't miss this celebration of being open and together another year. We can't wait to hang with y'all. Seriously

Support a group of funny ladies and guys.
The show where men get interrupted! Hosted by Mary Jane French.
Doors at 7:30pm | Show at 8pm | Tickets $10 in advance / $15 at door
I'm just bummed I can't eat any of the architectural wonders on display.
If you're a fan of festive craft beer, delightful desserts turned into architectural masterpieces and a jolly good time for all ages, 'yule' love this event!
The sixth annual Gingerbread House Challenge dares local businesses, nonprofits, student groups, artists, neighbors and mall Santas to form teams and literally display their holiday spirit and creativity by constructing a gingerbread house centered around the 2022 theme, "RVA Neighborhoods".

Go ahead, kick start your holiday season, and join us for this family-friendly event! Entry is FREE; only a small donation is required to cast your vote in the People's Choice award. A limited number of VIP event tickets are available now if you want some swag with your votes. VIP tickets are only sold in advance and sell out each year, so get yours today! 100% of proceeds will support BHC's mission of changing lives and transforming communities through high-quality affordable housing.

A big "thank you," to our Presenting sponsor Atlantic Union Bank for making this event possible.

Now don't be a Scrooge, join the fun and support a great cause!

I'm more of a pinball jester than a pinball wizard. If you've got the skills you can take home the cash.
Flipper Frenzy from 6:00PM-8:30PM start of last games.
$10 entry fee plus coin drop with 100% of the entry fee going to the top 4.
1st: 50%
2nd: 25%
3rd: 15%
4th: 10%
(Rounded to nearest dollar)
Warm-ups and registration start when the brewery opens at 4PM. The tournament will begin at 6PM and the last round will start no later than 8:30. It's soooo totally okay to arrive late. If you arrive late you'll just receive the minor penalty of a loss for each round completed (first player in queue is back in queue)* .
Games for the tournament (subject to change, bc we all know how pins can be!):
– Stranger Things
– Star Wars Premium
– Led Zeppelin Premium
– Alien
– Kiss (Bally)
– Black Knight Swords of Rage
– Godzilla Premium
– Hook
-Dungeons and Dragons
-Stars
-007 (presumably)
*as winners are determined by total wins minus total losses this is to avoid someone missing several rounds and being able to finish in the middle of the pack.

BEER NEWS
The VCU beer branding debacle is the impetus for this article.
The Battle Over Branded Brews – Inside Higher Ed
One athletic director, Mario Moccia of New Mexico State University, estimates that about 45 institutions have established a branded beer; he has been collecting collegiate beer cans since NMSU launched Pistol Pete's 1888 Ale in 2017.

Despite some benefits, not every institution has jumped at the opportunity to sell its own beer. In some cases, the sale of alcohol is still prohibited at university events, making it impossible to peddle the product to a key market. In others, critics have raised concerns about an institution lending its name to beer given the prevalence of underaged drinking and alcohol abuse.
BEERSTAGRAM
View this post on Instagram
Will you help support independent, local journalism?
We need your help. RVAHub is a small, independent publication, and we depend on our readers to help us provide a vital community service. If you enjoy our content, would you consider a donation as small as $5? We would be immensely grateful! Interested in advertising your business, organization, or event? Get the details here.