PHOTOS & GAME SUMMARY: VCU Playoff Disappointment
A last-minute free kick by Dayton ended VCU's playoff dreams.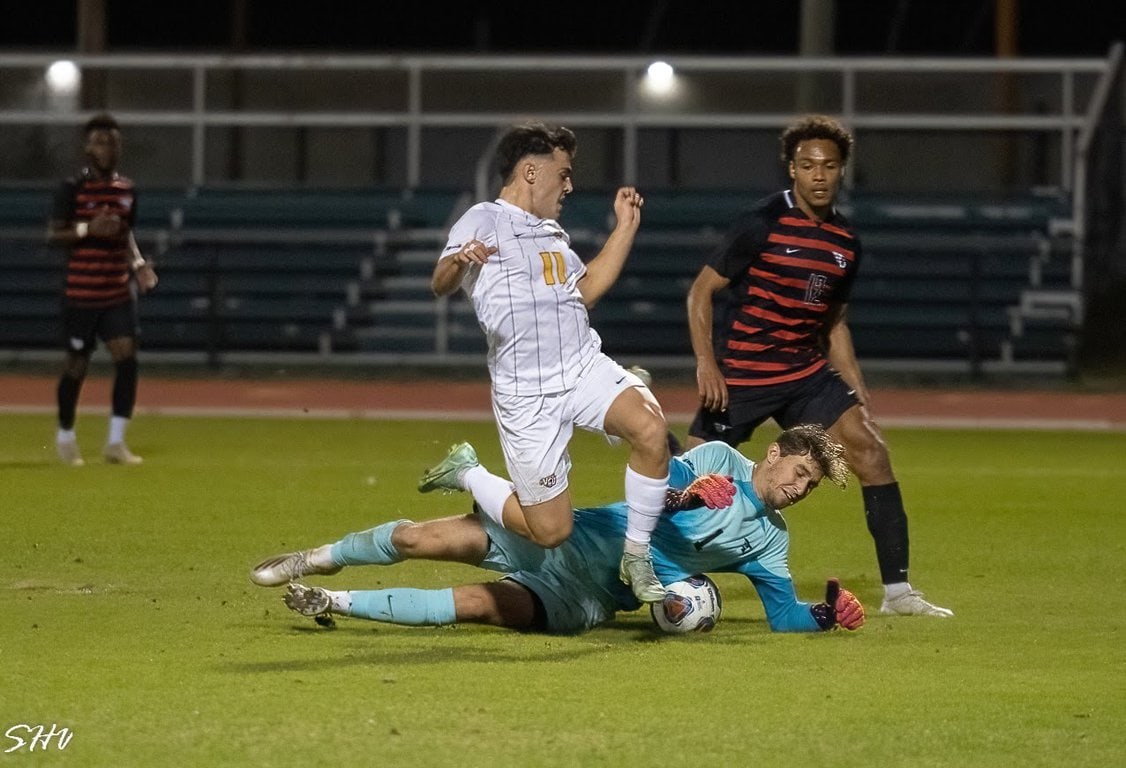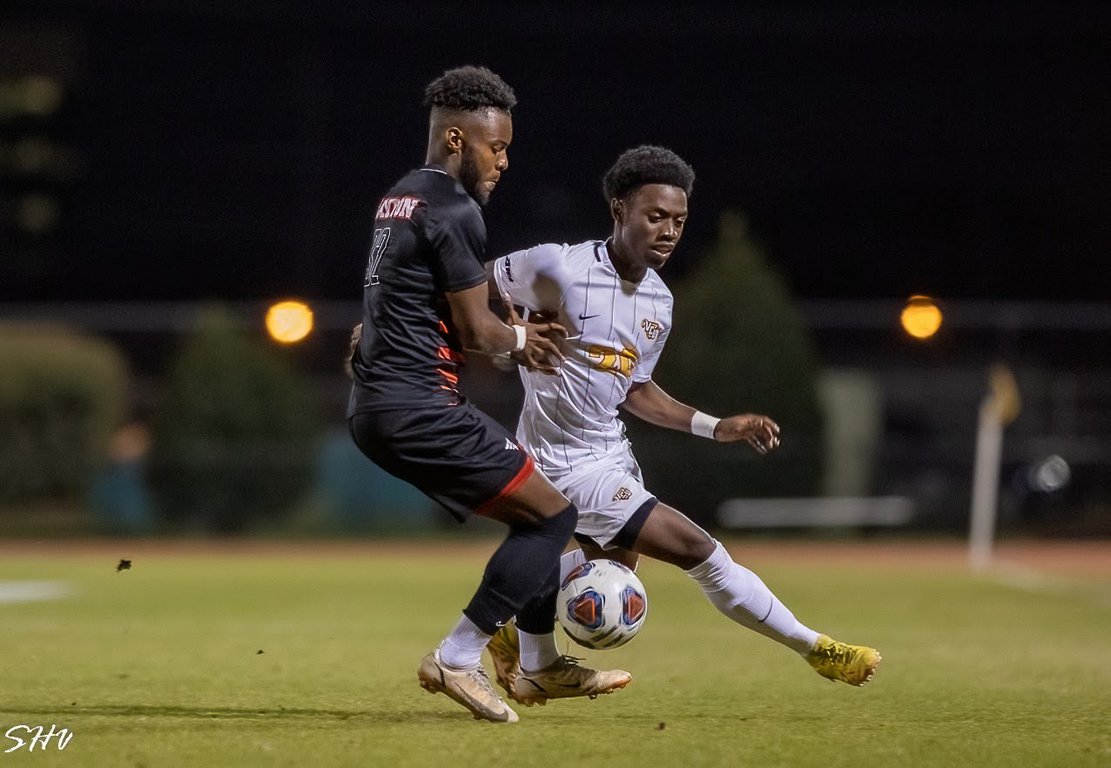 Official VCU Game Summary
Score: Dayton 1, VCU 0
Location: Richmond, Va. (Sports Backers Stadium)
Records: VCU 3-8-6 (3-2-4 Atlantic 10), Dayton 10-2-4 (4-2-3 Atlantic 10)
The short story: The homestanding Rams went toe-to-toe with the nationally-ranked visitors from Dayton, but an 89th-minute free kick by the Flyers booked their ticket to the A-10 semifinals, ending VCU's season.
QUICK FACTS
Redshirt sophomore goalkeeper John Ermini concluded a breakout season in net with five saves, holding the highest-scoring team in the Atlantic 10 to just one goal.
Sophomore forward Camilo Comi led the Rams' offensive effort with three shots, one of which was on goal. Sophomore midfielder Jonathan Kanagwa got off two shots, and sophomore midfielder Damian Gallegos added a shot of his own.
18 different Rams saw game action against Dayton.
HOW IT HAPPENED
The two teams played the majority of the first half in VCU's defensive third. Dayton put up 13 first half shots; however, the Black and Gold's defense withstood the Flyers' attack.
The Ram offense started to get more chances in the second half of play.
As the second half clock wound down, the pace of play and aggression picked up from both teams. In the 89th minute, a foul by freshman midfielder Moussa Ndiaye led to a Dayton free kick from just outside the box. Dayton's Michael Adedokun took the free kick and curled it around a wall of Rams and into the net to break the scoreless tie.
QUOTING COACH DAVE GIFFARD
"First off, I'm super proud of this group. As a team, we've grown so much over the course of this season. After losing 11 starters from last year's group, we battled against one of the top 3-4 schedules in the country and got better each and every week. I feel very strongly that within this group of players, there are all the qualities needed to make ourselves into contenders for the national title before this cycle ends. Our preparations begin this week for the next season, and we will continue walking the path that we started on in August.
In terms of tonight, as I said after the first time we played, this is the best Dayton team since I've been at VCU as well as the best team in the league and one of the best 2-3 teams we saw this year. Credit to their staff and players for finding a way to win, but our guys played their hearts out, and we certainly had our chances to take the game.
I shouldn't say too much about the referee, because it's a part of the game that both teams have to deal with, but certainly that was a big kick in the teeth for them to get that free kick with a minute left when there was no contact after so many other crazy mistakes both ways during the game. With that being said, good luck to Dayton in the rest of the season."
Will you help support independent, local journalism?
We need your help. RVAHub is a small, independent publication, and we depend on our readers to help us provide a vital community service. If you enjoy our content, would you consider a donation as small as $5? We would be immensely grateful! Interested in advertising your business, organization, or event? Get the details here.