Weekend Radar: Squirrel-O-Ween, Kickers, Harvestfest, Zombie Walk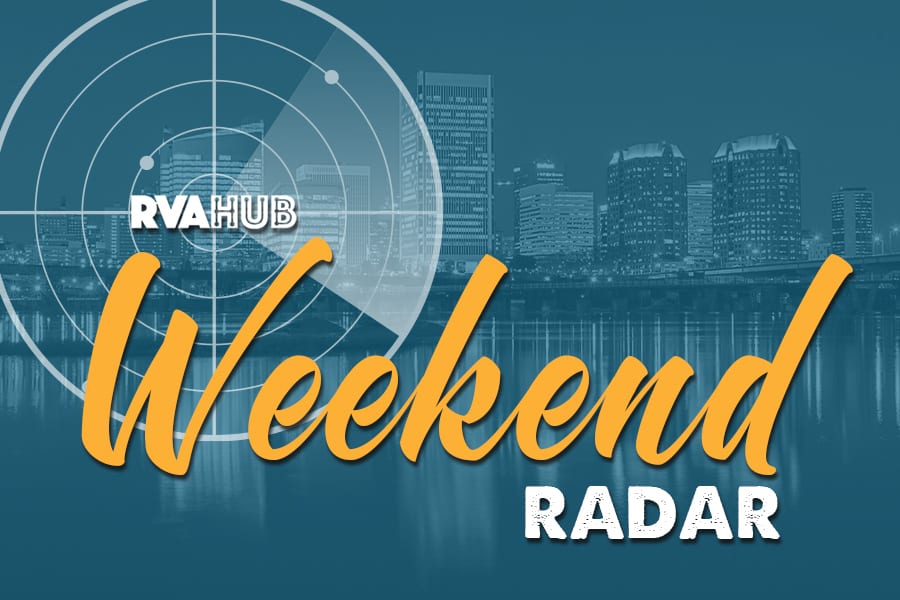 I was disappointed to read that trick-or-treaters aren't getting a live flying squirrel. Still a good time if you've got little ones.
The annual event will include free trick-or-treating along the concourse at The Diamond and will take place from 5:30-8:30 p.m. Squirrel-O-Ween provides a safe and funn environment for children to trick-or-treat through the stadium. There will also be hayrides around the warning track of The Diamond's playing surface.

Everyone is encouraged to come out dressed up for a chance to win prizes in a Halloween costume contest. The Flying Squirrels have also teamed up with Woofy Wellness Ranch for a dog Halloween costume contest with K9 prizes for the winners.

If the Kickers win on Saturday they'll be hosting a Championship game the next weekend. The Kickers have had an incredible season and finished top of the league, won the Golden Boot, Most Assists, and had an impressive +19 Goal Differential. First 1,000 fans in the gate get a mediocre black t-shirt for "blackout night". Get there early not for the mediocre shirt but for the parking. Last game parking was a challenge for thos arriving close to kickoff. Speaking of kickoff it's at 6 instead of the usual 6:30 PM.
Fresh off their first regular-season title since 2013, the USL League One number-one-seeded Richmond Kickers are set to host their first playoff game at City Stadium since 2014!

The first 1,000 fans at City Stadium will receive a Blackout Tee courtesy of The Lemus Group and United Real Estate! Fans are encouraged to wear their favorite black clothing to match the team who will wear their nationally-renowned Rainbow Cookie Blackout Jerseys!

While the opponent is still to be determined, doors are set to open at 4:30 pm and kickoff for the match is set for 6 pm.
The club is expecting another large crowd after hosting a capacity sellout during the regular-season finale! Fans are encouraged to arrive early, and carpool/rideshare, bike or walk when possible. Parking is free, but it is limited and is first come, first serve.

HarvestFest at Lewis Ginter
October 29th
Fest all the harvest in the beautiful setting of Lewis Ginter
Experience autumn flair in the Garden and celebrate all that fall has to offer! This event has a festival vibe with live music, food, adult beverages, and family-friendly activities. Bloemendaal House tent will feature German fare, so come hungry! Details: bit.ly/harvestFEST

ACTIVITIES
– HarvestFest Local Maker's Market presented by TransJam Events, 10 a.m. – 3 p.m. in the Rose Garden lawn
– Fall Photo Booth in Rob's Garden of Flagler Garden
– Overarching Gratitude Display– Interactive experience inviting guests to write "what they are grateful for" on a "tree cookie" (a round slice of a tree branch) and hang it from a piece of twine on the Central Garden arbor. This community project will be on-going through the end of Dominion Energy GardenFest of Lights. Fill out your tree cookies in the Lora Robins Library
– Artist Dana Dumont carves pumpkins and apples under the Darlington Oak in Grace Arents Garden (Pumpkins, 10 a.m. – 1 p.m., Apples, 2 p.m. – 5 p.m.)
– Scary Storytime with librarian Kat Spears, 10 a.m. outside the Lora Robins Library

In the Children's Garden
– Fairy House Building, 10 a.m. – 4:30 p.m.
– Farm Garden Drop-in, 1 p.m. – 2:30 p.m.
– Pie Pumpkin Painting, 10 a.m. – 2 p.m.
– Face Painting, 10 a.m. – 4 p.m.
– Crafts with SCRAP Creative Reuse, 2 p.m. – 5 p.m.
– Scary Storytime with Libbie Mill Library Children's Librarian Chris Holliman, 1:30, 2:30 & 3:30 p.m.

LIVE MUSIC
– Markiss Blowfish, 10 a.m. to 1 p.m. at the Children's Garden
– The Slack Family Bluegrass Band, 1 p.m. – 4 p.m. at Bloemendaal House
– The Sweet Potatoes, 5 p.m. – 8 p.m. at Bloemendaal House

FOOD & DRINK
German Influenced items under the Bloemendaal House tent, 11 a.m.-7 p.m.
– Brats
– Mashed potato
– Hot Dogs
– Warm Pretzels
– Beer Cheese
– German Potato Salad
– Braised red cabbage
– Hot soup/stew
– Sweets
– Plus, family friendly items.
Drinks – Beer and beverages
The Garden Café will be closed
Get your zombie on and stumble down Cary Street. Pre-walk meet up/staging area location at 1pm will be held at Boat Lake at Byrd Park (on Boat Lake Drive) and the actual walk will begin across the street from the Byrd Theatre (2901 W Cary St, Richmond, VA 23221) in Carytown immediately after at about 2:30pm.
The 17th Annual Event will be on Saturday, October 29, 2022!
Go to richmondzombiewalk.com for all the gory details!
Follow us on twitter (@rvazombiewalk) for the latest and last second details!
Check out the gore on our Instagram @richmondzombiewalk
Will you help support independent, local journalism?
We need your help. RVAHub is a small, independent publication, and we depend on our readers to help us provide a vital community service. If you enjoy our content, would you consider a donation as small as $5? We would be immensely grateful! Interested in advertising your business, organization, or event? Get the details here.