RVA Beer Explorer: Ruff Anniversary, Hallo-Qween, Oktoberfest and Cars, Booz Crawl
I'm sure I missed a lot of Halloween-type happenings but these caught our eye.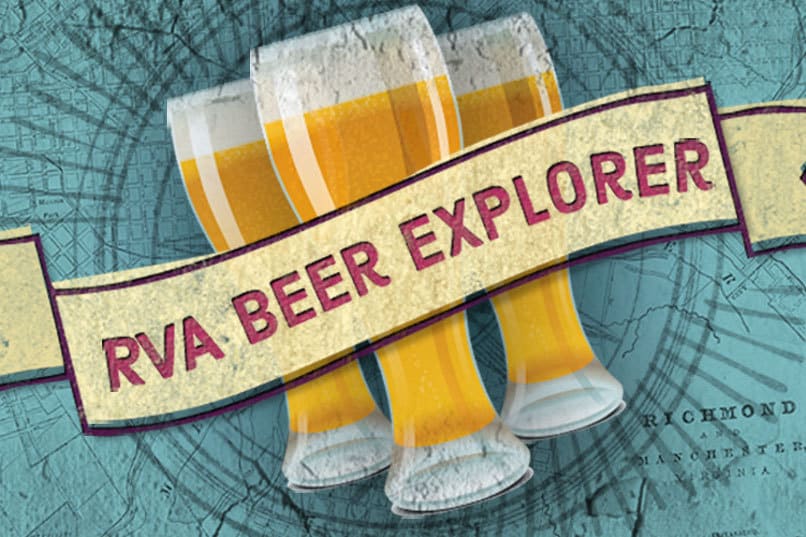 GO DO THIS
Full disclaimer I don't have a dog so haven't been to Ruff and if I'm totally honest if I had a dog it's doubtful I'd go. I certainly haven't heard any bad things about this spot so if you have a dog perhaps named Spot this could be a fun time on Saturday.
Ruff is turning 1! Come celebrate with us! From 12-4 MMG Photo Booth will be at Ruff so you can take home photos of you and your pup or friends! Free Clementines Bakery treats for the first 50 dogs to enter the park. Howl-o-ween costume contest at 3pm with a chance to win an annual membership to Ruff.
Spooky good time with music including a Prince tribute and drag performance.
It's time to get spooky at our Hallo-Qween Party with VA Pride!
We have a full evening of events kicking off at 6pm with DJ OlNuBi playing the best dance hits, followed by drag performances at 7pm from Michelle Livigne and special guest, before Prince Tribute band, I Would Die 4 U, takes the stage at 8pm.
This event is free and fun to attend! Costumes encouraged. Grab your group and have a fun night at Hardywood Richmond with VA Pride.
Beers, sausage, and cool cars. Don't spill your beer or brat on the cars that is definitely not cool. This is a rescheduled event.
RVA Oktoberfest/Halloween Car Show At Legend Brewing Celebrate Oktoberfest and Halloween with great German Food, Beers and more than a few Classic & European Cars.

A bit of advice don't crawl into your favorite brewery. They'll likely not serve you. Don't ask how I know.
Trick or treat for craft alcohol in historic Scott's Addition during the 2022 Scott's Addition Booz Crawl!
Party this Halloween weekend in Scott's Addition, Richmond's famous boozy craft alcohol neighborhood, on Saturday, 10/29, and crawl from producer to producer to try our awesome beers, ciders, meads, whiskeys, and wines.
Pick up a Booz Crawl stamp card, get five unique stamps from any of the participating alcohol producers, and be entered to win a $25 gift card individually for each location.
Costumes are encouraged!
Participants:
Ardent Craft Ales
Bingo Beer Co.
Black Heath Meadery
Brambly Park
Blue Bee Cider
Buskey Cider
Isley Brewing Company
Reservoir Distillery
Starr Hill RVA
Strangeways Brewing – Scott's Addition
Three Notch'd RVA Collab House
Väsen Brewing Company
The Veil Brewing Co.

BEER NEWS
A quick bit of sad news, Molly's Bike Shop which hosts Blind Dog Brewery has shut down the brewery. It might be shutting down the bike shop as well but hard to tell. It was a nice little brewery and although it was too far out for me to go often I'm sad to see it go.
Now for a bit of legal news.
VCU faces blowback over university-branded beer – ABC8
VCU has long barred its branding from appearing on alcoholic beverages as part of university policy, but in May, President Michael Rao instituted interim rules that allowed branded beer for the first time since at least 2013. Now, Hardywood and the VCU alumni association are planning to sell a VCU-branded beer starting on Oct. 26.

However, according to Everett Carpenter, President of the VCU chapter of the American Association of University Professors, the policy change that allowed that branding has already been rejected by a faculty committee that was supposed to oversee university policy.

"The proposed changes were voted down unanimously," Carpenter wrote in an open letter to Rao. "This action violates the spirit of shared governance with your VCU colleagues."
BEERSTAGRAM
View this post on Instagram
Will you help support independent, local journalism?
We need your help. RVAHub is a small, independent publication, and we depend on our readers to help us provide a vital community service. If you enjoy our content, would you consider a donation as small as $5? We would be immensely grateful! Interested in advertising your business, organization, or event? Get the details here.