Photos and Game Summary: VCU Holds on for the Win Against Loyola
The two teams combined for a total of 5 shots on goal and only 19 shots overall.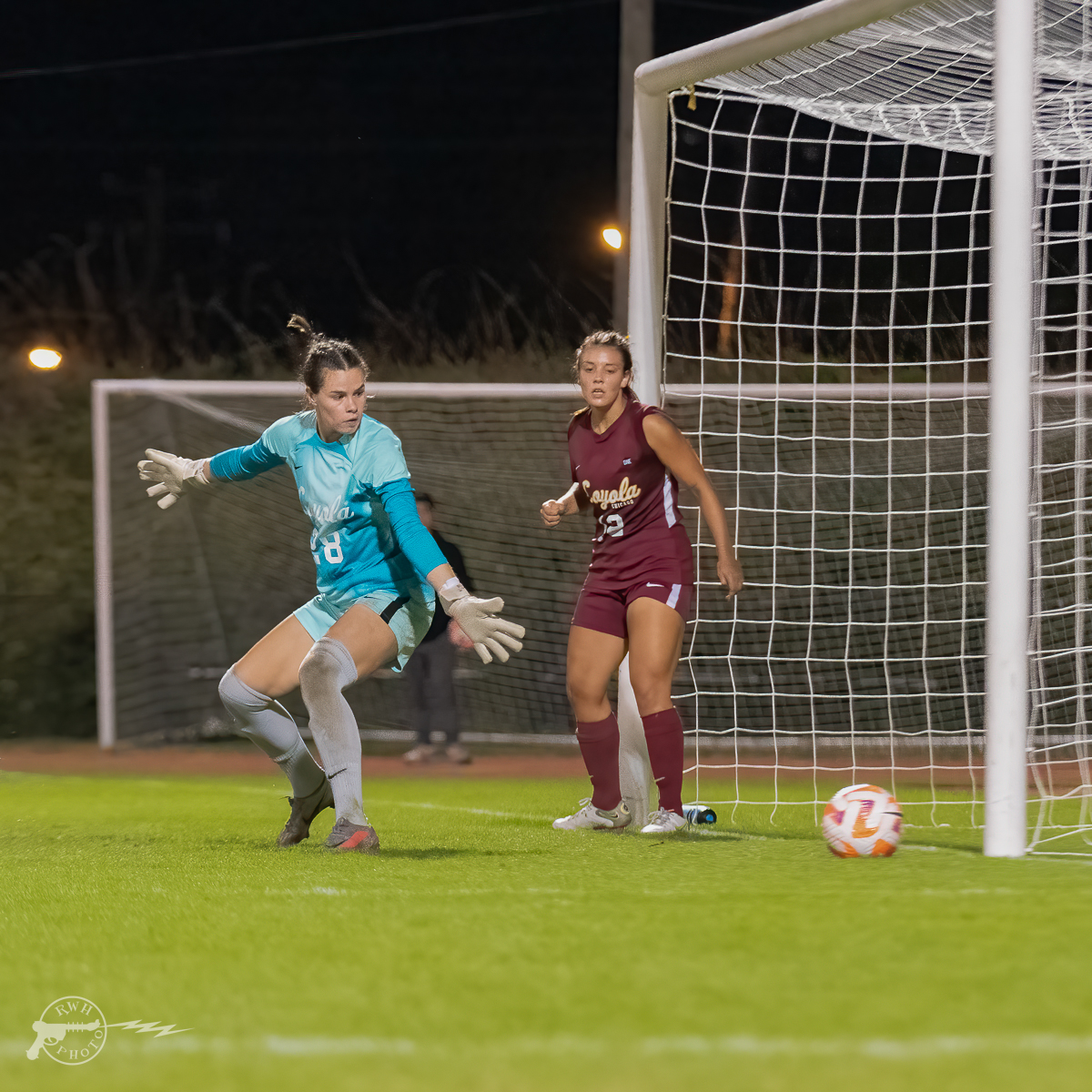 Score: VCU 1, Loyola Chicago 0
Location: Richmond, Va. (Sports Backers)
Records: VCU 7-1-7 (5-0-2), Loyola Chicago 6-7-2 (2-5-0)
The short story: Senior goalkeeper Whitney Horton's three saves lift VCU to their fifth win in a row.
QUICK FACTS
Sophomore midfielder Isidora Gajdobranski scored her first career goal
Horton now has eight shutouts on the season
VCU had 11 shots, two on goal. Loyola had eight shots, three on goal
Loyola goalkeeper Naya Lipkens made one save
The Rams had more chances at the corner than the Ramblers, 4-2
HOW IT HAPPENED
In the 21st minute, redshirt-junior midfielder Anna Bagley lined a free-kick into the box which Gajdobranski was able to nail into the top right corner of the net
VCU blocked a last-minute shot in the 45th minute when Loyola's Abby Swanson believed she had an opportunity toward the net
Horton stopped the Rambler's best opportunity of the match when Megan Nemec had a clear lane toward the goal in the 65th minute.
The Rams nearly doubled their lead in the 90th minute when junior forward Ella Higgins worked her way around a defender to fire a shot directly on the net
UP NEXT
VCU travels north to face Fordham on Sunday, Oct. 16 at 1 p.m. Fans can watch the match on ESPN+.
Will you help support independent, local journalism?
We need your help. RVAHub is a small, independent publication, and we depend on our readers to help us provide a vital community service. If you enjoy our content, would you consider a donation as small as $5? We would be immensely grateful! Interested in advertising your business, organization, or event? Get the details here.