RVA Beer Explorer: Two more Ocktoberfests, 5k at Hardywood West Creek, Tortas at Final Gravity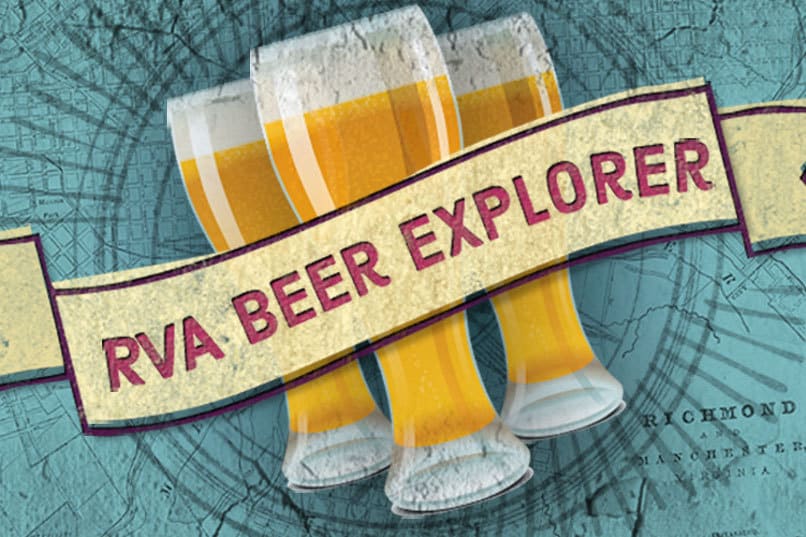 GO DO THIS
Some say this is the more authentic Oktoberfest. I'm not one to judge since I haven't been to this one. Either way brats and beer FTW.
The Board of Directors will do whatever it takes to provide you with an Oktoberfest filled with great entertainment, authentic German food, German beer and the famous German "Germutlichkeit".
You will be greeted with live music when the doors open to get you into the Barvarian mood. The annual march-in parade, featuring the members of the two German clubs which have been organized this event since 1969, the Deutsche Sport Club and the Gesangverein Virginia, will happen as always. Representative of all German clubs of Central Virginia that are present will also participate in the parade.

We will crown our Oktoberfest Queen on Friday evening. Both nights will feature live music with traditional German favorites. You can also join us outside in our beirgarten or participate in our fun stein holding contest either night.

Doors open at 6:00 on Friday and at 3:00 p.m. on Saturday. Ticket details to follow.

This one I'm posting because "Whiskers for Whiskers" Beard & Mustache Contest held by the RVA Beard League. Men and women in beards drinking beers seems about right.
Willkommen! Get ready to celebrate the season with a great lineup of our German-inspired beers, festive live music, and fun live-stream-worthy charity contests to benefit RACC, the Richmond Animal Care and Control!
The Tap Room doors open at Noon, and be sure to have your seat saved, because at 2:30 PM we'll start our "Whiskers for Whiskers" Beard & Mustache Contest held by the RVA Beard League, with a $5 donation to RACC to enter. We'll have 6 different categories, including a fake beard category – with free supplies on hand – so anyone and everyone can build their own beard and participate! ***Registration for the contest begins at noon.***
🧔 Mustaches
🧔 Partial Beards – goatees, Lincoln/Amish beards, mutton chops, etc.
🧔 Business/Short Beards
🧔 Full Beards
🧔 Full Beards with Styled Mustaches
🧔 Creative/Fake Beards
🕓 Then at 4:00 PM comes a feat of sheer strength and will for those who haven't skipped arm day at the gym, a Stein Hoisting contest! Participants should make a suggested donation to RACC and will be provided a stein for the beverage of their choice. Will the world record time be beat on October 8th as you hold a filled one liter stein (weighing in at 20 lb.) straight out at arm's length? Maybe not, but how long do YOU think you can last?
🕔 Next, from 5:00-7:00 PM, don't miss musician, composer, and celebrated accordionist Miles Hoyle of the Fighting Jamesons for that authentic Oktoberfest experience. Miles has over 13 years of experience & specializes in folk & world music, including German Oktoberfest music and songs.
Thirsty? ​We'll have our year round and seasonal beer offerings available, including gluten-reduced Delicious IPA, Buenavida Hard Seltzers, and of course, it being Oktoberfest, half a dozen German-inspired beers too!
🍺 Stone Notorious P.O.G., a Berliner Weisse with passionfruit, orange, and guava
🍺 Stone Kolche, a light-bodied cold-fermented and conditioned golden ale.
🍺 Stone Mattzen, a traditional Oktoberfest Marzen style beer (our brewers are most excited about this one)
🍺 Stone Witty Moron, a dark wheat ale with orange and coriander
🍺 Stone Smoked Porter, a dry dark beer with smoke notes.
🍺 Stone Smoking with the Gnomies, a Belgian quad where 10% of the malts were smoked over cherrywood.
I'm a drinker not a runner but hats off to those running for a good cause.

Do you love to run or walk for a good cause? Obviously! We are hosting our annual 5K at Hardywood West Creek for the fight against ALS.

Sign-ups are now open to register. Enjoy a fun run/walk/roll with us on a 5K route that will start and end at Hardywood West Creek, and then treat yourself to Andrea's Ale or Bob's Brew at the finish line!

All proceeds benefit the cutting-edge research at the ALS Therapy Development Institute to #EndALS.
One of my favorite taco slingers combined with one of my favorite IPA slingers spells a good time to me.
We are excited to have TBT EL GALLO join us for the FIRST time! Expect a menu full of TORTAS!

BEER NEWS
I'm all fore a new brewery.
Brewery owner aims to revive long-shuttered Jordan Point Golf Club – Richmond BizSense
The former Jordan Point Golf Club at 1100 Jordan Point Road in Prince George County is being lined up for a reopening at the hands of Hani Atallah, co-owner of the neighboring Holy Mackerel Small Batch Beers.

County records show that in July Atallah bought the 143-acre golf property for $3.5 million and he's now seeking a special exemption permit to bring the club back to life. His plans for the property include hosting weddings and other events and adding biking trails, pickleball courts, a dog park, a pool and more to the property, per Atallah's permit application.
BEERSTAGRAM
View this post on Instagram
Will you help support independent, local journalism?
We need your help. RVAHub is a small, independent publication, and we depend on our readers to help us provide a vital community service. If you enjoy our content, would you consider a donation as small as $5? We would be immensely grateful! Interested in advertising your business, organization, or event? Get the details here.