Weekend Radar: Music at VMFA, Gallery 55 at UU, Cosplay World, Dachtoberfest
The weather has thrown a wrench into many plans but we found a few things to do that will hopefully work out.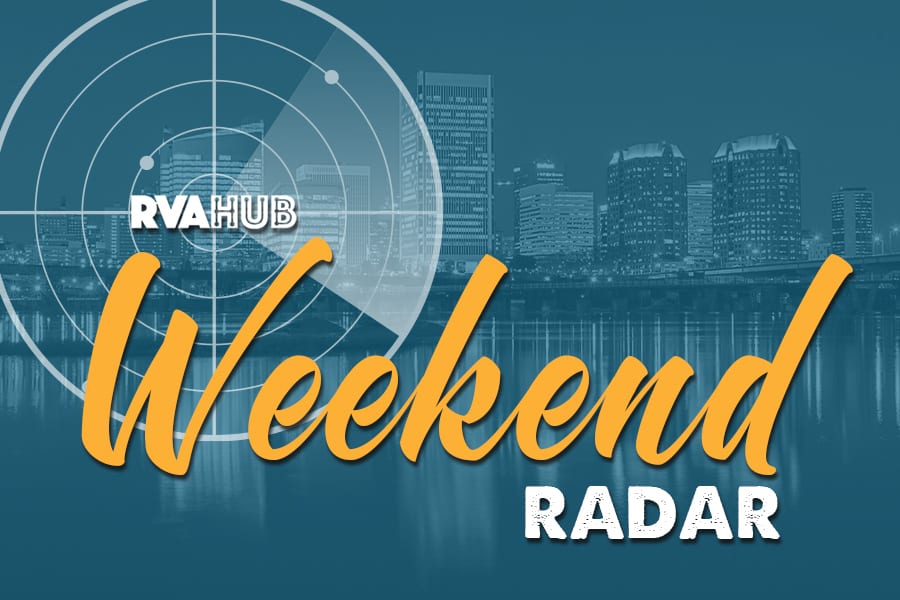 Look at art while musical artists play for you. It's a double dose of culture and you won't get rained on.
Experience works of art in VMFA's galleries as the Richmond Symphony serenades your visit with a live performance. A collaboration between VMFA and the Richmond Symphony.
Conducted by Chia-Hsuan Lin

More indoor art to check out. This is art and crafts you can buy.
Gallery at First UU is the annual fine arts and crafts show at the First Unitarian Universalist Church of Richmond. The 55th year of Gallery is scheduled for September 28 to October 2, 2022.
Admission is free and all are welcome! We are so glad to be coming back this year after a two-year hiatus. Mark your calendars to come join us for this wonderful community event.
Starting in 1966 in the church basement with about 20 artists, Gallery has evolved into Richmond's longest-running juried fine arts and crafts show and sale. More than 4,000 works from about 150 of Virginia's finest artists are artfully displayed, including oil paintings, watercolors, lithographs, fiber art, lamps, photographs, prints, pottery, sculpture, furniture, jewelry, stained glass, paper, wood, wearable art, weaving, and more!
Show Hours
Opening Night: Wednesday 9/28, 5-8 pm
Thursday 9/29, 3-8 pm
Friday 9/30, 3-8 pm
Saturday 10/1, 12-5 pm
Final Day: Sunday 10/2, 12-5 pm
Pick-up Art: Monday 10/3, 9-6
Artist Pickup: Tuesday 10/4, 9-6

This is the first year of this event in Richmond so we can't speak from experience but do know that most cosplayers are warm and welcoming. If you're into cosplay or want to learn more this could be for you.
COSPLAY WORLD is the Premiere Cosplay Festival and Workshop series making its debut in Richmond, Virginia. October 1st and 2nd 2022.
The Premiere Cosplay Festival and Workshop series kicks off in Richmond, Virginia at the Greater Richmond Convention Center, on October 1st and 2nd. Cosplayers, Celebs, Workshops and $2500 worth in costume contest prizes!

Lots of little long dogs and the owners that love little long dogs. The chance of an embarrassing typo in the sentence was strong.

Join DEF for our Inaugural Event – Dachtoberfest!
A one day family and dog friendly event full of dachshund themed fun for everyone. Featuring wiener dog racing, costume contests, guest speakers, vendors, raffles and so much more!!
$10 Pre-Sale Tickets on sale now!
(Tickets at the door will be $15.)

Will you help support independent, local journalism?
We need your help. RVAHub is a small, independent publication, and we depend on our readers to help us provide a vital community service. If you enjoy our content, would you consider a donation as small as $5? We would be immensely grateful! Interested in advertising your business, organization, or event? Get the details here.