PHOTOS: Old Dominion Dominates Rams
The Rams fell 4-1 to ODU on Tuesday night.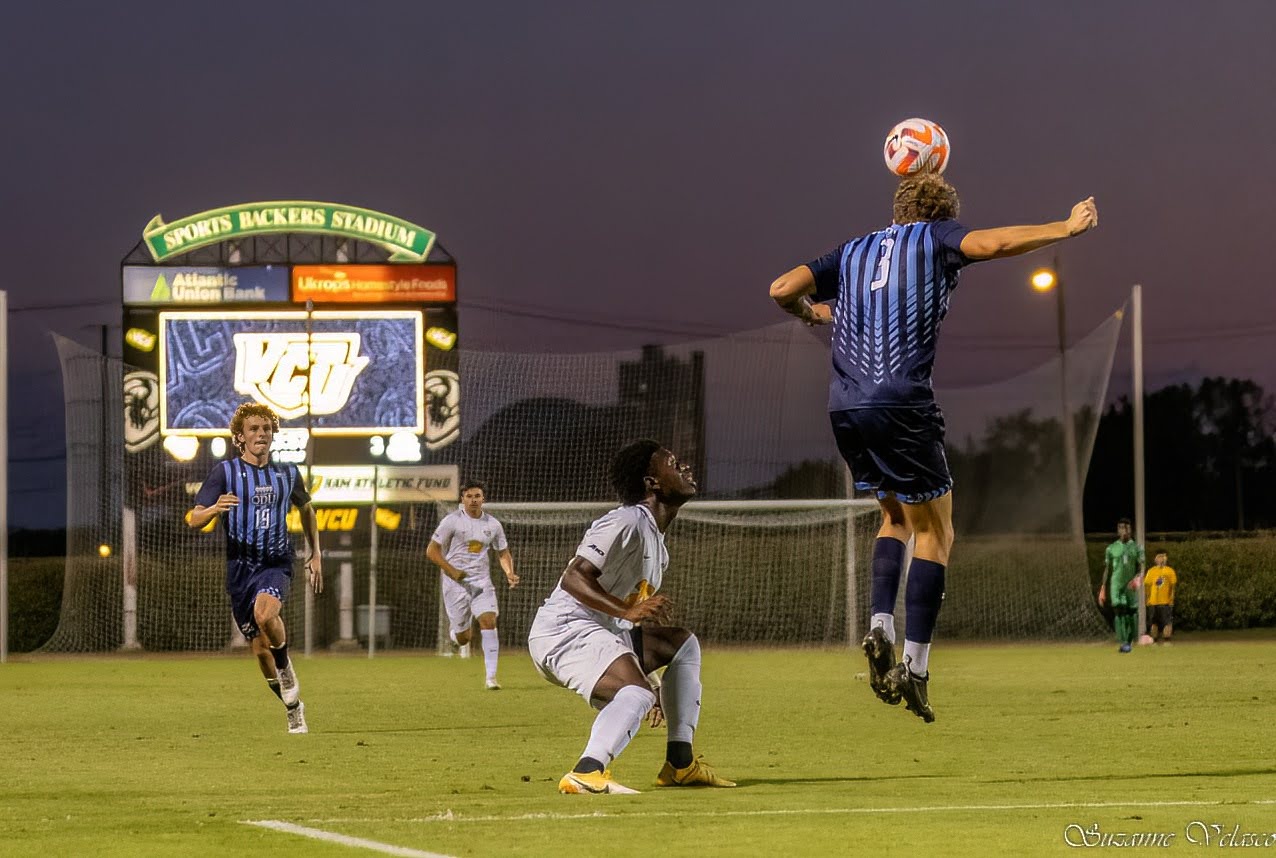 Score: Old Dominion 4, VCU 1
Location: Richmond, Va. (Sports Backers Stadium)
Records: VCU 0-4-3, Old Dominion 4-1-2

The short story: The Rams showed improvement in the second half, but it was too late to overcome Old Dominion's four goals in the opening 45 minutes.

QUICK FACTS

Sophomore Cory Taylor and redshirt sophomore John Ermini split time evenly at goalkeeper, with Taylor manning the net in the first half and Ermini coming in for the second half.
Freshman forward Papa Toure provided the highlight of the night for the Rams by scoring off of a penalty kick in the 88th minute. It is the first career goal for the native of Senegal.
The shot count was close between the two sides, with Old Dominion holding a slight 12-11 edge.
The Rams doubled up on corner kicks compared to the Monarchs, with an 8-4 advantage.

HOW IT HAPPENED

The Monarchs took control of the match quickly, scoring three times in the opening 16 minutes. Tristan Jenkins opened the scoring for the visitors from Norfolk with a goal in the fourth minute of action, followed by a tally by Jonas Schmalbach in the ninth minute, and another goal by Jenkins in the 16th minute.
Old Dominion would add on a fourth goal towards the end of the first half, this one by Owen Ruddy.
The Rams buckled down defensively and possessed the ball better in the second half, but they could not find the scoreboard until Toure's penalty kick.
Will you help support independent, local journalism?
We need your help. RVAHub is a small, independent publication, and we depend on our readers to help us provide a vital community service. If you enjoy our content, would you consider a donation as small as $5? We would be immensely grateful! Interested in advertising your business, organization, or event? Get the details here.