Weekend Radar: Old Crow Medicine Show, Armenian Food Festival, Art of El Salvador, RVA Brunch Weekend, Afro Fest
Fall festival season is starting to warm up. Get out there and enjoy.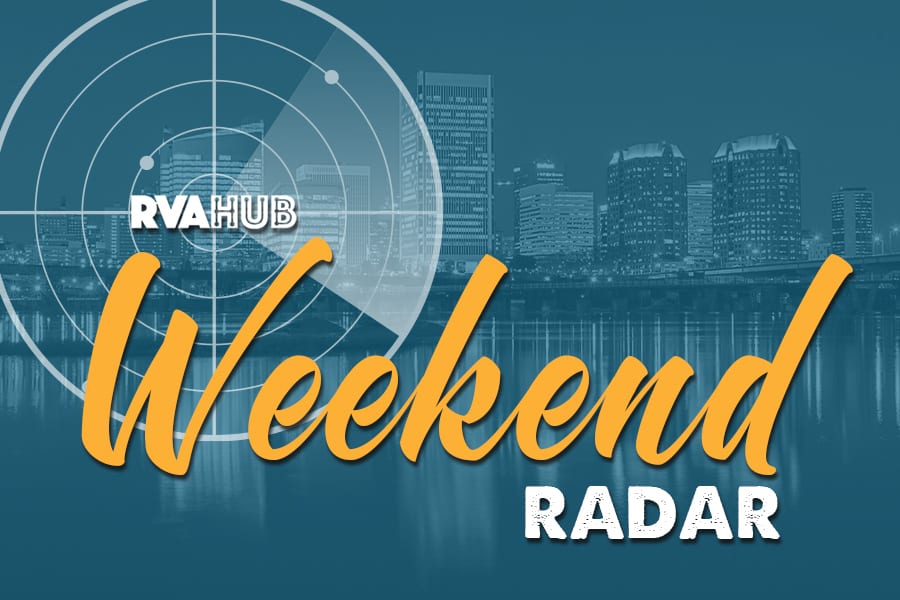 Old Crow Medicine Show at Maymont
September 9th
If you go expecting crows or medicines you're going to be disappointed. If you go to see a talented band in an awesome setting you're going to be happy.
@crowmedicine – what can we say! We can't wait to celebrate your new incredible album #PaintThisTown at @musicatmaymont this summer! See you September 9th!
CMA award winner and Guit-Steel legend @juniorbrown will be opening the show!

Armenian Food Festival at St. James Armenian Church
September 9-10th
As the name implies the focus is on food and that food is awesome. Kabobs for the win always. The website link below will take you to the menu so can plan your weekend dining.
Join St. James Armenian Church for the 62nd annual Armenian Food Festival on Friday, September 9 – Saturday, September 10! Come experience one of Richmond's oldest cultural festivals. Share our delicious food, wine and beer, and listen to our music. Come tour our beautiful church and learn more about the Armenian Orthodox religion.
Facebook: https://www.facebook.com/ArmenianFoodFestivalRichmond/
Website: www.armenianfoodfestival.com
Free admission.


Family Day – Celebrate the Art of Latin America: El Salvador at VMFA
September 10th
Learn about the wonderful art of El Salvador.
Our next Family Day is coming up soon! This season's theme is "Celebrate the Art of Latin America: El Salvador." Join us at the museum from 11 am to 3 pm on Sep 10 to take part in free art activities, workshops, collaborative projects, performances, and more.

Family Day is the perfect opportunity to gather the whole family together and experience the richness of cultures from around the world.

RSVP and stay tuned for updates in the coming weeks!

Visit the following link to learn more about VMFA Family Days: https://bit.ly/3wI7MVk
VMFA Family Day is sponsored by Genworth and Collegiate School.

Richmond Brunch Weekend at Various Area Restaurants
September 10-11th
I'm not a brunch person. I like meals to stay firmly in their lanes. Don't cross the meal streams. I also know I'm alone in this and supporting Richmond SPCA is a darn good reason to at least pretend to be a brunch person.
We are THRILLED to announce the return of our favorite event, #RVAbrunchweekend!
Join us September 10-11 for our fifth annual RVA Brunch Weekend as we come together as a community to support our local restaurants and this year's charity partner, the Richmond SPCA!
To participate, all you have to do is enjoy brunch at one (or more) of our participating restaurants on September 10-11. Our gracious restaurant partners will then share a portion of proceeds with the Richmond SPCA. Restaurants are still feeling the impact from the pandemic, so please be nice, tip well, smile and leave an additional donation of any size for the Richmond SPCA!
We are excited to have some great RVA restaurants on-board including:
Home Team Grill
Pinky's
Bari at Brambly Park
Industrial Taphouse
River City Roll
Blue Atlas
The Savory Grain
Postbellum
Fall Line Kitchen & Bar
The Speakeasy Grill
The Shaved Duck Restaurant
Bocata Arepa Bar
Maple Bourbon
Carytown Baker's Crust
Short Pump Baker's Crust
Kreggers at Hand
Tarrant's West
SB's Love Shack
Bar Solita
We also have great Richmond food trucks on the list:
1115 Mobile Kitchen
Woodhead's Grill
If you're a Richmond-based restaurant interested in participating or a business who might want to sponsor the event, check out this link: https://www.astoldoverbrunch.com/get-involved

Afro Fest at Dogwood Dell
September 10th
I don't much about this one but it seems worth checking out.
Will you help support independent, local journalism?
We need your help. RVAHub is a small, independent publication, and we depend on our readers to help us provide a vital community service. If you enjoy our content, would you consider a donation as small as $5? We would be immensely grateful! Interested in advertising your business, organization, or event? Get the details here.