Weekend Radar: Fair Rodeo, Mother India, Ride and Dive, Amazing Acro-Cats
A good number of our picks happen tonight so get to planning.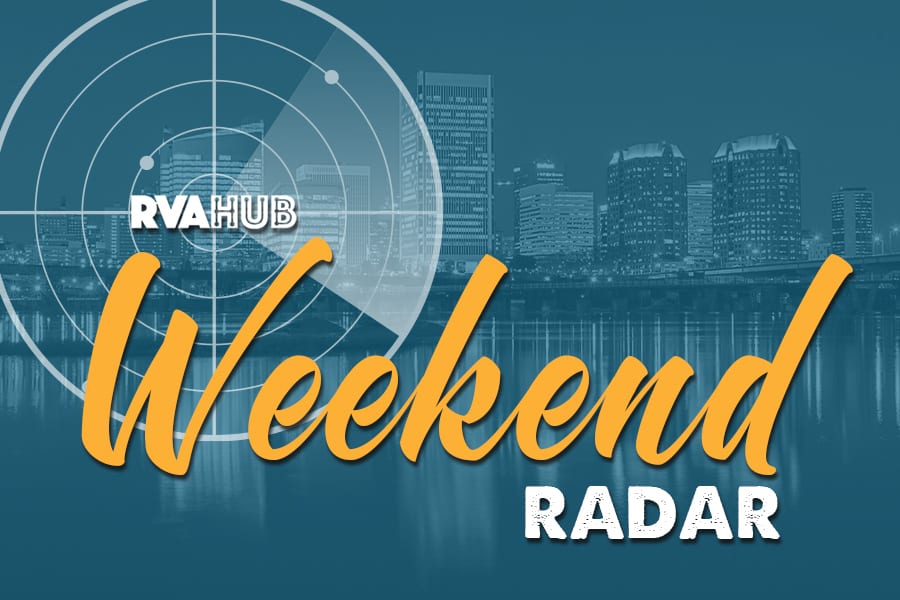 Rafter Z Rodeo at Chesterfield County Fair
September 2nd
This a twofer. To get to the Rodeo you've got to go the County Fair. I went on Wednesday and had a blast. The fair is awesome and a rodeo to boot is even more awesome. I'd suggest getting to the arena early prime seats are likely to fill up fast. Expect crowds this is the last days of the fair.
Bareback Riding, Saddle Bronc Riding, Steer Wrestling, Team Roping, Breakaway, Tie Down Roping, Barrel Racing, and Bull Riding.

Mother India at Gallery 5
All of September
My knowledge of Indian art and artists is next to nothing. Fortunately I've got a chance to fix that this month.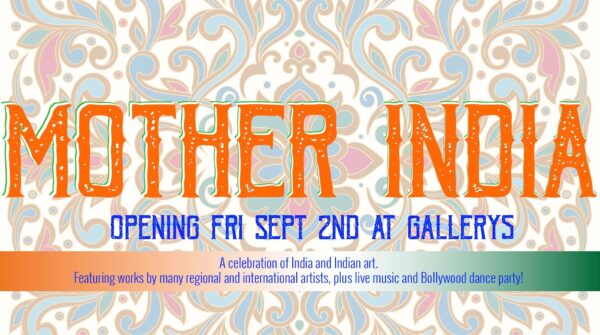 Mother India is a month-long art show at Gallery5 that celebrates the overlap of our region's Indian art and artists! Art and India have been inseparable for thousands of years. India's cultural heritage has been passed on through the arts throughout all of India's history of colonialism, gaining independence, and entering the international arena as a global superpower. Indian artists have a unique offering to share with the world. On one hand they hold an ancient artistic lineage, on the other, a modern approach to our ever changing world. The art itself has remained rooted in some of the oldest traditions on Earth while also constantly evolving to meet the relevant needs of contemporary life. Gallery5 is thrilled to display a group of artists that help share this notion. From paintings and ceramics to film, photo, and projections, Mother India shares some of the color, texture, tones, and vibrancy that is unique to Indian art. The show will open on Friday September 2nd at Gallery5 for the monthly First Friday art walk in the historic Jackson Ward Arts District.

Ride and Dive 2022 at All the Pools
September 3rd
This weekend marks the closure of most pools. So why not hit all of them in one day and have a beer after?
16 miles, 7 pools, 5 hours, 1 celebration of RVA biking and swimming.
Ride and Dive is an annual group ride and race against the clock to bike to and swim in every public pool before they close for the day and the summer. Along the way, see how far Richmond's bike infrastructure has come and how much further it still needs to go.
Arrive at Fairmont Pool ready to swim promptly at noon and then bike to and swim at the following pools:
-Fairmount
-Woodville
-Hotckhiss
-Battery Park
-Randolph
-Blackwell
-Powhatan
Triple Crossing Fulton for pizza and beers at 5:30


Amazing Acro-Cats at Gottwald Playhouse
September 3rd
This cat band rolls into town fairly regularly and I always miss it and it's going to happen again. Don't be like me, go see the cat band.
The Acro-Cats, featured in the Netflix series Cat People, are coming to Richmond!

This troupe of trained domestic house cats, all former orphans, rescues, and strays, give a one-of-a-kind "purrformance" that includes cats riding skateboards, jumping through hoops, ringing bells, balancing on balls, and performing other feats of agility and entertainment. The show finale is the only all-cat band in the world: Tuna and the Rock Cats. The Rock Cats play guitar, drums, and piano, and they've recently been joined by the Jazz Cats on saxophone, trumpet, and clarinet.
How do you train a cat to do complex stunts? Chief Executive Human (CEH) Samantha Martin uses clicker training, a technique involving only positive reinforcement, to train her troupe. Samantha and her assistants, and the Acro-Cats, tour the U.S. in their "catified" bus, which often is also home to a litter of foster kittens.
In addition to being on Cat People, the Amazing Acro-Cats have been featured on national TV shows including The Late show with Stephen Colbert, Animal Planet's Puppy Bowl, CBS News Sunday Morning, and PBS Nova's Cat Tales.

The Acro-Cats tour to support Rock Cats Rescue, a 501(c)(3) nonprofit organization. Rock Cats Rescue is focused on saving cats "One Click at a Time" through cat welfare, rescue, and adoption. The Acro-Cats show promotes the importance of bonding and training cats with positive reinforcement, while also finding homes for rescued cats. Rock Cats Rescue has found homes for 309 kittens since 2009.

Ticket Information:
Very Important Cat People Furront Row (VICP ONE): very front row seating and get to participate in the Meet & Greet fuurst
VICP TWO: seating in rows 2, 3, and 4 and get to participate in the Meet & Greet after VICP1
General Admission: seating in the rest of the theater and get to participate in the Meet & Greet after VICP ONE and VICP TWO
Discounts: A discount of $3 per ticket (excluding VIP ONE) is available to military, seniors (65+), and children (ages 2 – 12)
All the rules!
Due to the nature of the show and the cats' decree, outside animals are not allowed inside the theater. This doesn't include children, and kids 2 and under who stay on someone's lap during the entire purrformance do not need to purchase a ticket.

Lobby, Box Office, and Merchandise open one hour before each showtime, and seating usually starts 30 minutes prior to posted show time.
ADA seating is available!

This event is suitable for cat lovers of all ages, but wild children and crying babies will be given candy and a kitten and returned to their legal guardian. (Or just asked to step outside of the theater to calm down before returning to the theater.)

Thank mew and enjoy the show!

Will you help support independent, local journalism?
We need your help. RVAHub is a small, independent publication, and we depend on our readers to help us provide a vital community service. If you enjoy our content, would you consider a donation as small as $5? We would be immensely grateful! Interested in advertising your business, organization, or event? Get the details here.