Weekend Radar: Latin Jazz and Salsa, Kickers, Chesterfield County Fair. Outdoor Flea Market
Summer fun is winding down but there is still plenty to do in and around Richmond.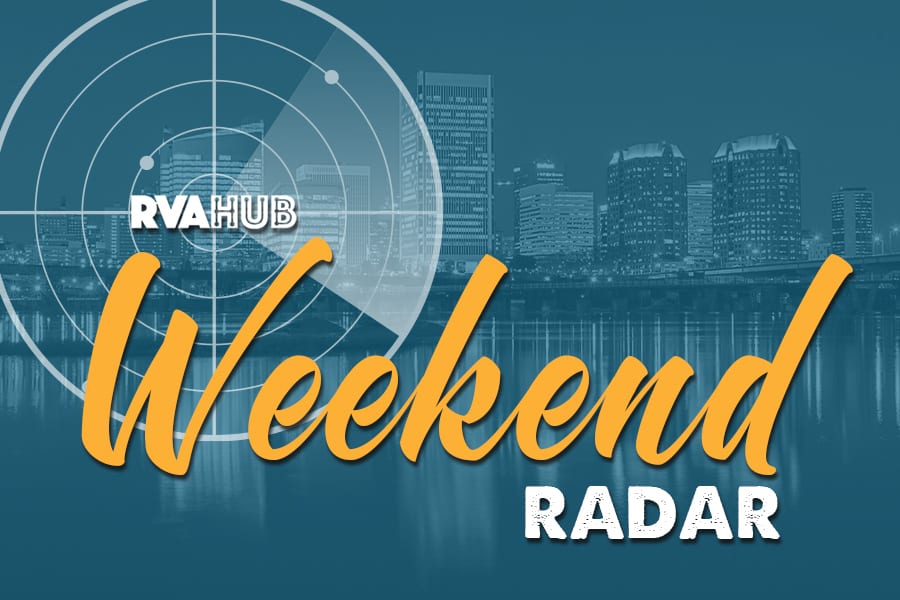 An afternoon of listening to Latin Jazz and Salsa in a beautiful setting seems like a pretty darn good idea to me.
"The Latin Jazz and Salsa Show" was created and first produced on April 6, 2005, in the city of Richmond, Virginia, as the Latin Jazz Show. Initially, the founder and host, "The Voice of Latin Jazz" Luis "Sweet Lou" Hidalgo, was interested in buying advertising time on a local radio station in the Richmond area for his family-owned and operated plumbing company, Master and Sons Plumbing. While he was inquiring about buying advertising time, a conversation was struck up between the station owner, Mr. Brown, and Mr. Hidalgo, about buying air time, not just advertising time. With no radio experience under his belt, but substantial knowledge of Latin music, Mr. Hidalgo decided to take on this new venture, and so the Latin Jazz Show was born, airing for the first time on April 6, 2005, on WCLM 1450 AM in the city of Richmond, Virginia. In November 2012, the name of the show was changed to "The Latin Jazz & Salsa Show with 'Sweet Lou' Hidalgo" and continues to be a hit to this day. The Latin Jazz & Salsa festival in Richmond, Virginia is a by-product of the show and is held annually in Richmond, showcasing international, national, and local Latin music recording artists.

The Latin Jazz and Salsa Show wraps up at 7 but if you leave a half-hour early you can walk over to City Stadium and catch some futbol. Union Omaha are the defending champs and the Kickers will be looking to knock them down a peg or two.
The Richmond Kickers host Union Omaha and are celebrating our '95 Open Cup Anniversary.

The team will celebrate the 28th year anniversary to the day that the Kickers won the Lamar Hunt US Open Cup. First 500 fans will receive a '95 Open Cup T-Shirt, inspired by the kits worn by Kickers goal keepers during the 1995 season.

Happy Hour Special: From 5:00 – 6:30 p.m. enjoy the $5 special on 16 oz Heineken!
Doors open at 5:00 p.m. Kickoff is set for 6:30 p.m. Fans are encouraged to purchase their tickets in advance to save $5 on matchday pricing and to ensure quick entrance into the stadium upon arrival. GET TICKETS HERE: https://bit.ly/3NguklE

Who doesn't love some food that is not so good for you and some sketchy carnival? Don't forget to check out the freakishly large bunny rabbits and bizarro chickens.
Join Us for the 2022 Chesterfield County Fair!
Good Times to be had by all, Aug. 26 – Sept. 3, 2022!

The Chesterfield County Fair Association would like to invite everyone to come out and support the 111th Annual Chesterfield County Fair. We're counting on you, our fairgoers, volunteers, sponsors, exhibitors and members, to uphold the tradition of the Chesterfield County Fair as one of Virginia's best fair experiences.

Wristbands and Ride Tickets Available

Avoid the long lines! Admission wristbands and ride tickets can be purchased online thru AttendStar.

Scholarship Silent Auction

The Chesterfield County Fair Association Scholarship Silent Auction raised over $4500 for the 2022 scholarship fund. Thanks to all our donors for their support. Plans are underway for the 2022 Scholarship Auction. Items have already been donated. If you have not been an auction donor before, please consider donating to a great cause. 2022 Auction Package.

Odd Balls is already a treasure trove of unique items to browse and on Saturday they'll be even more in the parking lot.
Welcome to our RVA outdoor flea marke – Saturday, Aug 27, from 8 AM until 3 PM!! 70 outdoor and 100 indoor vendors.
– There will be vendors in the parking lot for the outdoor flea market AND on the sidewalk in front of the store.
– Our 100 indoor vendor antiques & collectibles mall will be OPEN as well.
– Restrooms are located inside the antiques Mall.
– Vendor set up is between 6:30 AM and 8 AM.
– The flea market and sidewalk sale will start at 8 AM.
– As with all fleamarkets, please bring cash.
– Pets are welcome!!
**vendors will be on the sidewalk as well**
Antiques, collectibles, toys, jewelry, furniture, arts & crafts, spring & home decor, clothes, etc.
Admission for customers is FREE!
FOOD:
Fresh popped kettle corn, fresh squeezed lemonade, funnel cakes, fried Oreos, hot chocolate, corn dogs, chicken tenders + fries, cheese fries!!
**DO NOT FALL FOR SCAMS TRYING TO SELL VENDOR SPACES. Vendors spaces are ONLY sold through the direct communication of our store.**
Odd Balls Antiques
7580 W. Broad Street
Richmond, VA 23294
Merchants Walk Shopping Center
Will you help support independent, local journalism?
We need your help. RVAHub is a small, independent publication, and we depend on our readers to help us provide a vital community service. If you enjoy our content, would you consider a donation as small as $5? We would be immensely grateful! Interested in advertising your business, organization, or event? Get the details here.