PHOTOS and GAME SUMMARY: VCU Draws in Home Opener
The Rams waited until the 81st minute to tie the game against UNCW despite outshooting their opponent 13-8.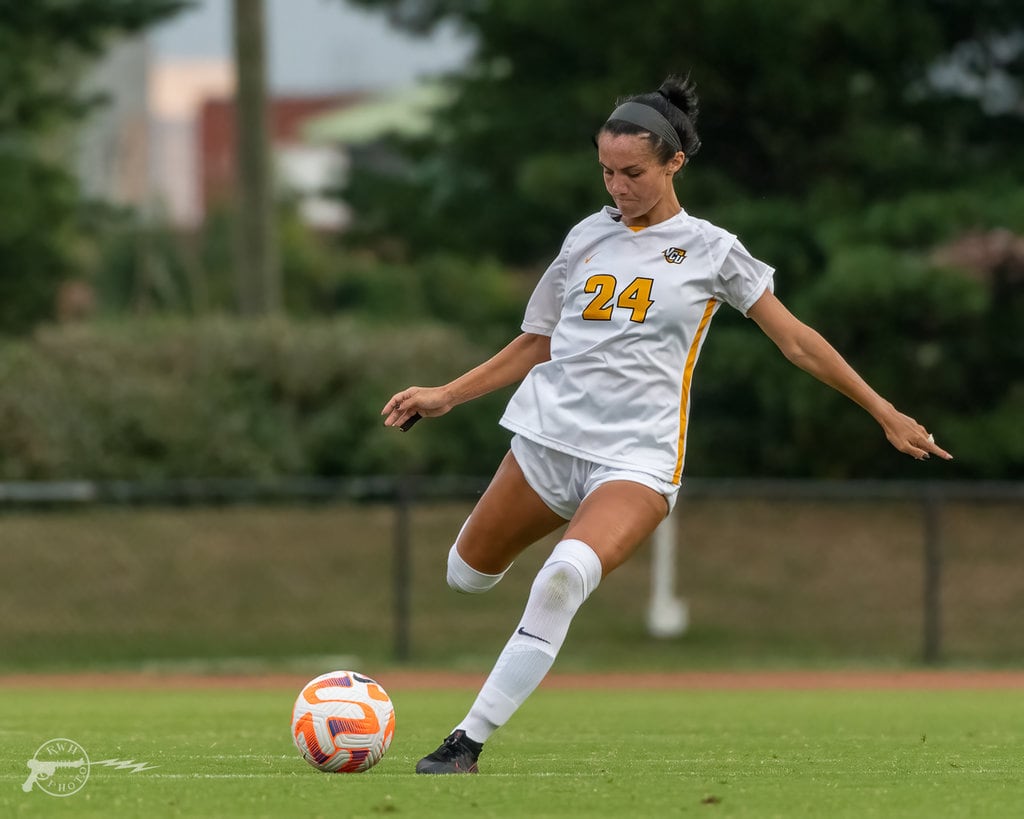 Score: VCU 1, UNCW 1
Location: Richmond, Va. (Sports Backers Stadium)
Records: VCU 0-1-2, UNCW 1-1-1
The short story: A goal in the 81st minute by senior midfielder Sophie Brophy tied the game as the Rams and Seahawks battled to a 1-1 draw.
QUICK FACTS
Brophy scored her first collegiate goal.
VCU outshot UNCW 13-8. Both teams had five shots on goal.
Sophomore forward Kanna Matsuhisa led the Rams with four shots. She added an assist on the Brophy goal.
Senior goalkeeper Whitney Horton recorded four saves.
HOW IT HAPPENED
VCU's first shot on goal came in the 25th minute by graduate student defender Amber Diorio.
The Rams chances continued soon after in the 28th minute with another shot on goal by junior forward Milicia Bulatovic, which led to a VCU corner kick.
UNCW's Madison Henry scored in the 46th minute of the match.
The Rams first chance of the second half was a Diorio shot in the 65th minute.
In the 81st minute, a Matsuhisa corner kick set up a Brophy header to tie the match.
UP NEXT
The Rams take on the UNC Greensboro Spartans this Sunday at 6:30 p.m. at Sports Backers Stadium. Watch live on ESPN+.
Will you help support independent, local journalism?
We need your help. RVAHub is a small, independent publication, and we depend on our readers to help us provide a vital community service. If you enjoy our content, would you consider a donation as small as $5? We would be immensely grateful! Interested in advertising your business, organization, or event? Get the details here.