PHOTOS: RVAHub Road Trip to Charles Town West Virginia
After dropping our only child at college we turned to the mountains and explored. Over the next week or so I'll be sharing the sights that my wife (Page) and I captured. These won't be in chronological order because that would make too much sense. Surprisingly these photos are from the first day.
We make it a point to try breweries in towns we visit. There are three reasons for this, one we like beer, two it often takes us into a part of town that we might not otherwise hit, and lastly, brewery staff often have an excellent scoop on other spots to hit that can't be found with a google search.
Harper's Ferry was our general destination on the first day of this road trip. We decided to hit Abolitionist Ale Works in Charles Town which is just about 15 minutes past Harper's Ferry. It was doing this research that I realized that instead of staying a fine but not remodeled since Jimmy Carter was president hotel, we could have stayed in an Airbnb directly above the brewery. Live and learn. The brewery is right on Washington Street your chances of getting lost in Charles Town (population aprox. 6,000) are very slim. The beer and food were all good, nothing mind-blowing but quenched the thirst and filled the belly. The staff were excellent and there were plenty of seating options ranging from a small bar by the front door, dining room, and a nice little patio out back. The Shenandoah Saison  was one of their better beers and they take pride in a variety of sours which I wasn't up for trying.
Word of warning if you plan to go to Charles Town. Pretty much everything (that we saw) closes early. After drinks and a little food we wandered down Washington Street and took a few photos.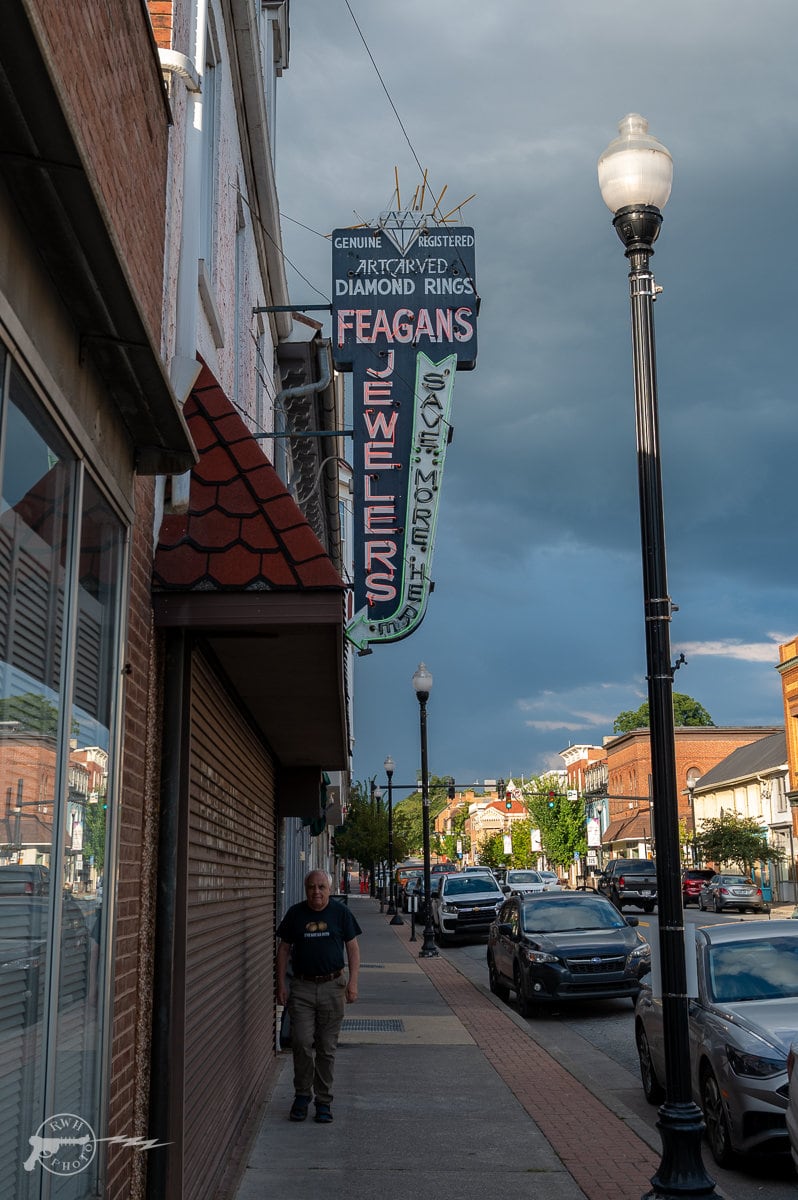 Ominous rain clouds ended our Charles Town exploration early. The next time we hit Harper's Ferry we'll probably stay at the aforementioned Airbnb and explore the town a bit more.
Will you help support independent, local journalism?
We need your help. RVAHub is a small, independent publication, and we depend on our readers to help us provide a vital community service. If you enjoy our content, would you consider a donation as small as $5? We would be immensely grateful! Interested in advertising your business, organization, or event? Get the details here.