RVA Beer Explorer: Paolo Franco, Southern Railway Taphouse Anniversary, Paint Party, Moon Market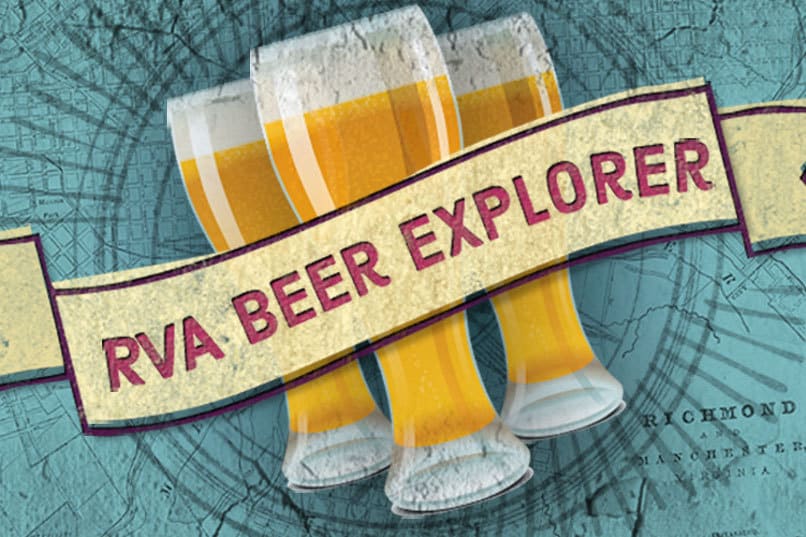 GO DO THIS
Paolo Franco & the Freightliners at Main Line Brewery
August 18
Paolo Franco lives in my hood and is a hell of a guy and musician. Semi-country vibe with lyrics that make you think. Go check him out.

9 Year Anniversary Celebration at Southern Railway Taphouse
August 19th
I honestly didn't know it's been that long, good on ya Southern Railway Taphouse.

It's been 9 AWESOME years!
We couldn't have done it without you! Friday, August 19th we will be hosting our 9 year anniversary party and we can't wait to see everyone! There will be giveaways, raffles and we will be running happy hour from 11:30AM – 9PM.
*$3 Rails
*$3 Domestic Bottles
*$4 Wine by the Glass
*$4 Craft Drafts
*$4 White Claws
* 1/2 Off Signature Cocktails
*1/2 Off Apps
Zack Artis will be rocking on the patio from 6PM – 9PM.


Paint Party Fundraiser at Strangeways Brewing (Dabney Rd)
August 20th
Painting while drinking ensures that you'll be more relaxed and creative and will create a masterpiece. The Mona Lisa was painted while DaVinci was blind stinking drunk or at least I think it happened that way. Added bonus this paint party is for a good cause.
Presented by Aura Management to benefit the National Kidney Foundation.
Come for the painting, stay for the party! Let out your inner artist at Strangeways Brewing with an instructed paint class from 2-4 to benefit a worthy cause. Admission includes all the painting supplies you will need. After you've created your masterpiece, stay and hang out with us for a night filled with live music and dancing. While you're here, try out your luck with our fun raffles, including a wide variety of fantastic prizes donated by our local community!
Live out of town but still want to paint with us? We have a few options for you to participate virtually! We can send you the supplies you'll need, or we can send you just the virtual link, and you can use the supplies you have at home.

Richmond Moon Market at Stone Brewing
August 20th
It's a nice little market with unique items. Shop and drink it's a thing to do on a Saturday.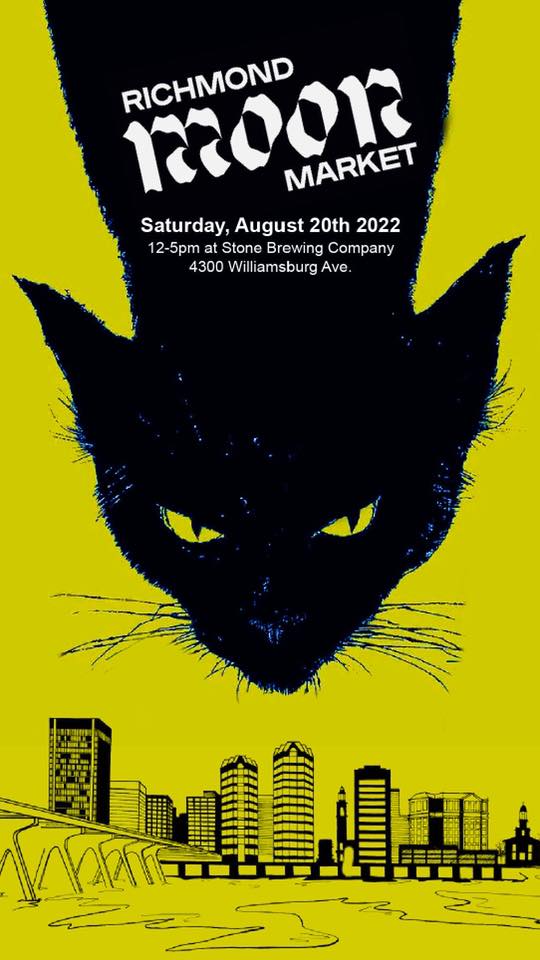 The Richmond Moon Market hosts artists, healers and vendors of handmade crafts, art, jewelry, apparel, tarot readings, clothes, home goods, plants, crystals, metaphysical work, herbal healing, magic craft supplies, wild-crafted botanical products, vegan products, and more. We want to build inclusive community and support local makers.

BEER NEWS
Richmond did pretty well. Although, I'm disappointed in the judges' lack of love for Triple Crossing. I'm not going to post the full list of winners because you need go to Richmond BizSense since they did the compiling.
Local breweries win 18 medals at state craft beer awards program – Richmond BizSense.com
The gala, held at Hardywood Park Craft Brewery's West Creek location, marked the annual competition among independent brewers in the commonwealth. Breweries could submit up to four beers for consideration in 33 categories.
INSTAGRAM
View this post on Instagram
Will you help support independent, local journalism?
We need your help. RVAHub is a small, independent publication, and we depend on our readers to help us provide a vital community service. If you enjoy our content, would you consider a donation as small as $5? We would be immensely grateful! Interested in advertising your business, organization, or event? Get the details here.