Ring in the new year in an active way with Sports Backers' new "So Long 2020" virtual 5K
"2020 has been a challenging year, and wasn't what any of us expected, but we've also seen great resilience from so many people to stay committed to active living," said Meghan Keogh, Director of Events for Sports Backers. "As part of our nonprofit mission to provide opportunities for people to stay healthy and stay strong, we've focused on creating a number of new events to keep people motivated. We're looking forward to providing another chance for participants to get active and start 2021 on a positive, energetic note."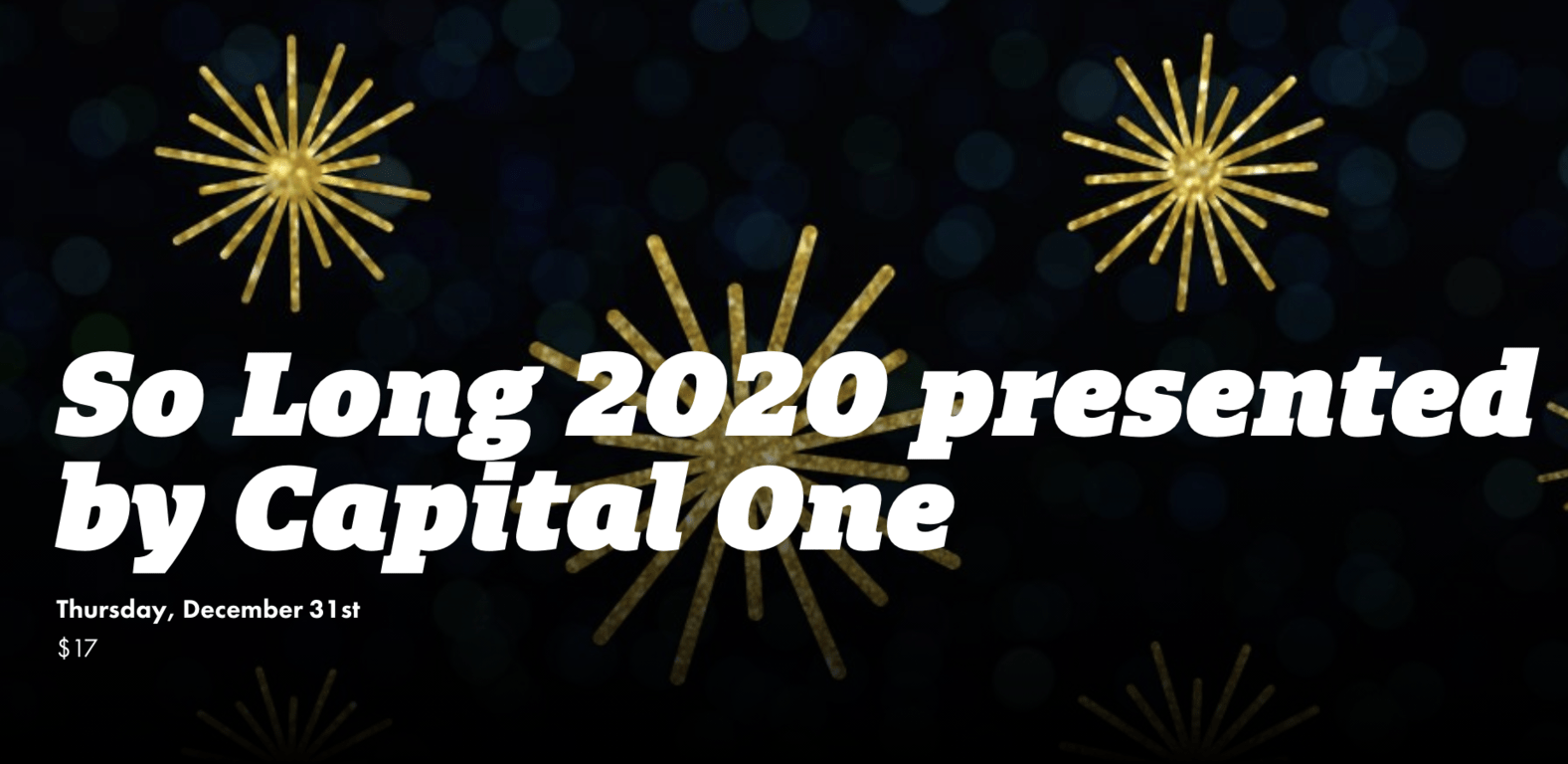 Sports Backers is inviting participants to put a new twist on ringing in the new year, by walking or running it in instead in the 'So Long 2020 presented by Capital One' virtual event. In the new event, participants will complete a 5k on a course of their choosing any time on December 31, 2020, and proudly declare, "I Kicked 2020's Asphalt," as the calendar turns to 2021 at last. Registration is now open and can be done at www.sportsbackers.org.
The registration fee is $17, and includes the official event t-shirt with the "I Kicked 2020's Asphalt" tagline, as well as a downloadable bib number and virtual event badge. Additional merchandise add-ons with the "I Kicked 2020's Asphalt" tagline will be available during registration, including coffee mugs, pint glasses, and a hooded sweatshirt.
"At Capital One, we're all about reimaging things, whether it's banking or a new community event like this one," said Andrew Winninger, Engage Lead for Capital One. "We're excited to team up with Sports Backers to create an innovative and safe way for Richmond residents to pound the pavement and start off the new year on the right foot."
Participants can register through December 31, 2020, then run or walk a 5k (3.1 miles) anywhere they want, while remembering to follow social-distancing guidelines. Participants can also submit their time through RunSignup, and are encouraged to share photos on social media by tagging @SportsBackers and using #SoLong2020 to make social distancing feel less isolating and join in the celebration of covering 3.1 on December 31.
"2020 has been a challenging year, and wasn't what any of us expected, but we've also seen great resilience from so many people to stay committed to active living," said Meghan Keogh, Director of Events for Sports Backers. "As part of our nonprofit mission to provide opportunities for people to stay healthy and stay strong, we've focused on creating a number of new events to keep people motivated. We're looking forward to providing another chance for participants to get active and start 2021 on a positive, energetic note."
More information on the 'So Long 2020 presented by Capital One' can be found at www.sportsbackers.org/events/so-long-2020-presented-by-capital-one/.
Will you help support independent, local journalism?
We need your help. RVAHub is a small, independent publication, and we depend on our readers to help us provide a vital community service. If you enjoy our content, would you consider a donation as small as $5? We would be immensely grateful! Interested in advertising your business, organization, or event? Get the details here.