"Trump Train" at Marcus-David Peters Circle Results in Chaos
Trump Train derails at Marcus-David Peters Circle.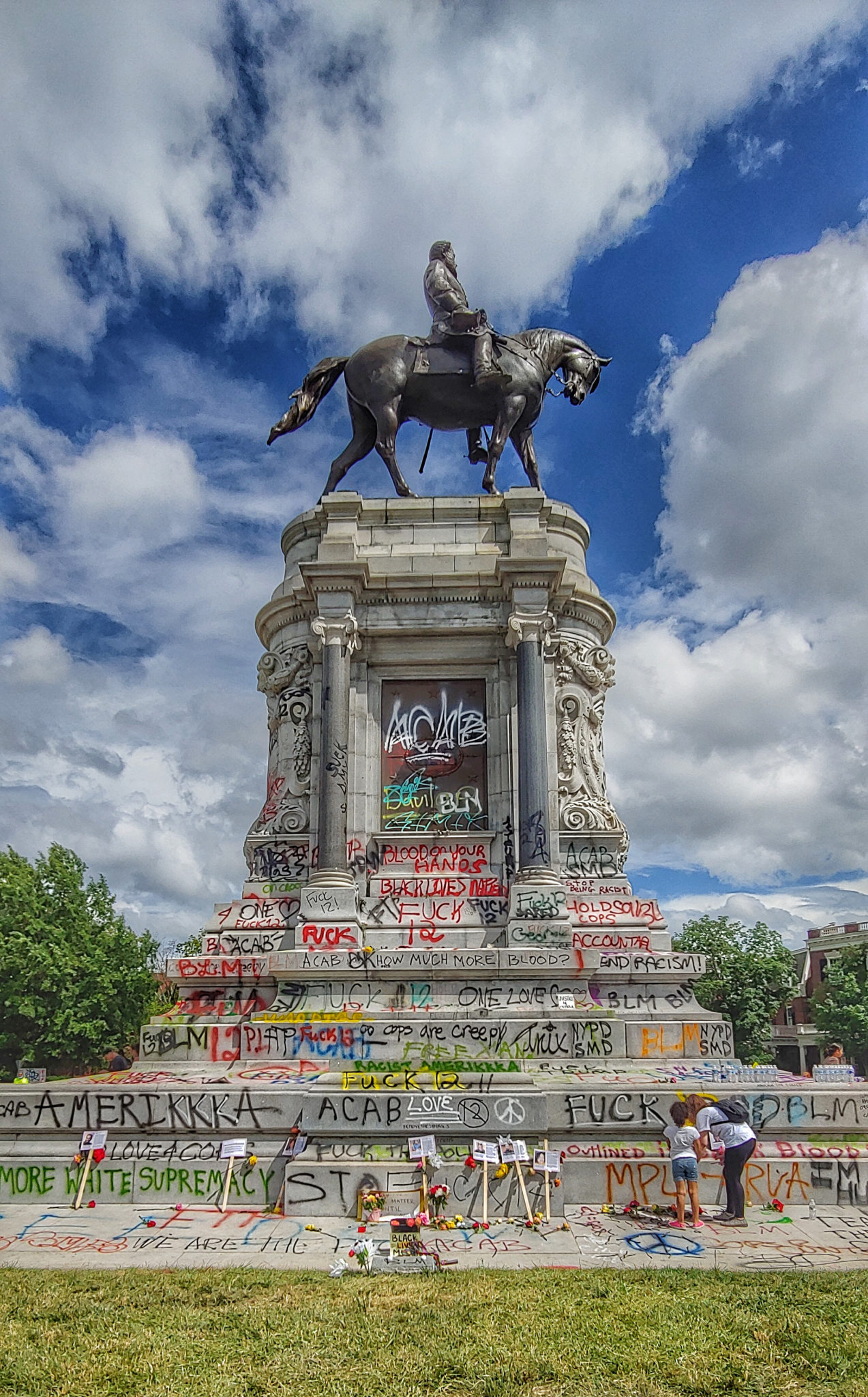 RPD Statement:
A mobile political rally, which dubbed itself as a "Trump Train" originated in Henrico County, entered the city of Richmond this afternoon. The mobile rally drove to the Lee Monument circle at Monument and Allen avenues and confrontations with individuals at the circle ensued. Some of the vehicles left the roadway and crossed grassy medians near the area.

At approximately 4:18 p.m. an adult female who was at the circle reported she was pepper sprayed by an unknown individual from a vehicle. A few minutes earlier, officers responded to the 1800 block of Monument Avenue (near the Lee circle) to investigate a report of an unoccupied vehicle struck once by gunfire. No other injuries were reported to the Richmond Police Department. Officers responded to clear the area and investigate the assault.

Anyone who has information about injuries, or has video or photos of individuals and vehicles involved in any assault are asked to call Crime Stoppers at (804) 780-1000.

The intersection at Monument Ave and Meadow St, Monument Ave. and Lombardy St., Park Ave and Allen Ave, West Grace St. and Allen Ave are closed to traffic. Once normal traffic conditions resume the community will be notified. Local traffic and emergency vehicles will be able to travel through the area. Officers will maintain a presence and monitoring conditions in the area throughout the night.
The rolling rally was organized by Mike Dickinson who is running for City Council against Andreas Addison in the 1st District. Dickinson was quoted in the RTD as saying, "If anybody was hit, it was their own fault".
Counter demonstrator attempting to block vehicles part of a Trump caravan is struck by a vehicle in Richmond, Virginia. from r/PublicFreakout
Will you help support independent, local journalism?
We need your help. RVAHub is a small, independent publication, and we depend on our readers to help us provide a vital community service. If you enjoy our content, would you consider a donation as small as $5? We would be immensely grateful! Interested in advertising your business, organization, or event? Get the details here.