Photos: Skater's Protest at Stuart Monument
These photos were taken prior to it being declared an Unlawful Assembly and the arrival of Richmond police and Virginia State Police
The skaters gathered around 4 PM  at Texas Beach Skatepark. After about 2 and half hours of skating and socializing the group of several hundred marched/skated to the J.E.B. Stuart Monument. These picture were taken until about 8 PM when I left.
Around 9:20 PM the Richmond Police declared the gathering an unlawful assembly based on confirmed reports of efforts to pull the statue down with two ropes.
The police after securing the statue had several water bottles thrown towards them. They retaliated with tear gas, pepper spray, and non-lethal rounds forcing the crowd down Monument towards the Lee Monument. During this action, they sprayed journalist Andrew Ringle from the Commonwealth Times despite the journalist clearly identifying himself. This same journalist was thrown to the ground by another officer. Ringle's Twitter feed from last night gives an eyewitness account to how the police behaved during the dispersion of the crowd.
VIDEO: Listen to me yell "I'm press" at officers as they started to use pepper spray on demonstrators. They sprayed me in my face and covered my phone. Shortly after, I was thrown to ground my an officer I bumped into. pic.twitter.com/Z6JJ79TSdY

— Andrew Ringle (@aeringle) June 22, 2020

As stated above these photos were all taken before 8:30 PM.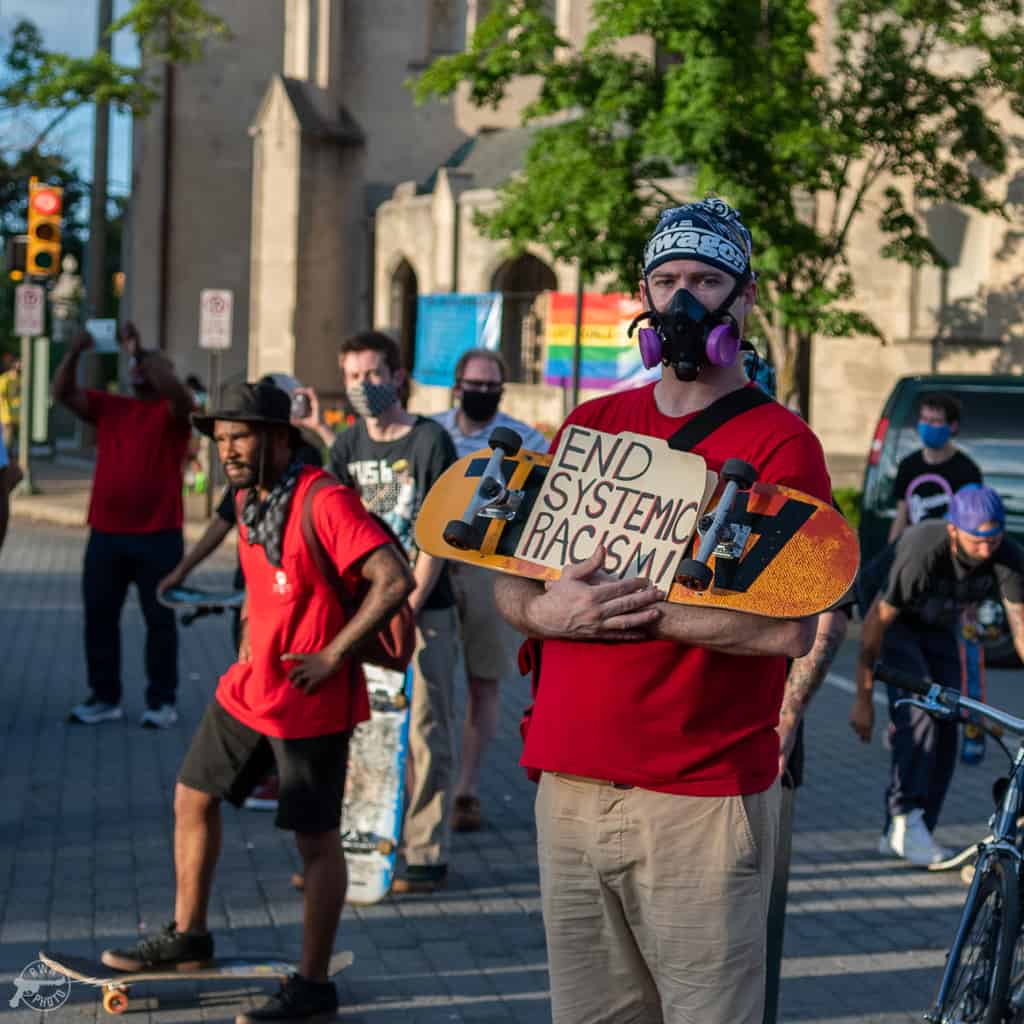 Will you help support independent, local journalism?
We need your help. RVAHub is a small, independent publication, and we depend on our readers to help us provide a vital community service. If you enjoy our content, would you consider a donation as small as $5? We would be immensely grateful! Interested in advertising your business, organization, or event? Get the details here.