RVA Legends Rerun Edition — P. H. Mayo & Bro., Inc.
A look into the history of Richmond places and people that have disappeared from our landscape.
Originally posted on July 1, 2019. I picked this one because now the "current" photo is out of date. (See Dominion Building Implosion Photos Here) Time stands still for nobody.
13-23 South Seventh Street (factory)
113 South Seventh Street (stemmery)
Built, both 1873
Enlarged, circa 1892 (factory)
Demolished, both after 1905
Richmond's first ciggy maker; it all started here.
P. H. Mayo & Bro., Inc., operate, at 13 to 23 South Seventh street and 113 of the same street, one of the largest of American tobacco factories. They employ $250,000 capital in their business, have four to five hundred hands at work, and a factory of capacity to produce 400,000 pounds of the numerous superior brands which have been introduced by them or their predecessors, and found favor during the sixty-two years the establishment has been doing business.
This factory was established in 1830 by B. A. Mayo, father of P. H. Mayo, president of the company now. Mr. Mayo has associated with him in the management, Thomas Atkinson, Jr., who is vice-president of the company; Edward C. Mayo, secretary and treasurer; and J. W. Atkinson, Jr., assistant secretary. The Messrs. Atkinson are his nephews. The company was incorporated and succeeded the firm of P. H. Mayo & Bro. about two years ago.
The original Mayo factory was at Twenty-fifth and Cary streets. The one now occupied by the company was built in 1873. It was damaged by fire about a year ago and was then reconstructed and enlarged. It covers about a third of a block, and across the street from it the company has two large leaf factories.
The brands turned out by this factory are very numerous. Some of them are made for export, others for domestic trade. Its standard specialties are: "Eglantine," "Ivy," "Mayo's Cut Plug," "Holly," "Banquet Sweet Chewing," and "Mayo's Genuine TJ. S. Navy," which was the first ' ' navy plug ' ' ever made in this country.
The company has five men on the road, and has agents besides in Liverpool and Bristol, Eng., in which cities the house of Thomas P. Jose & Sons represents them. In Boston, Stephen Tilton & Co. are their representatives; and in Baltimore, A. Seemuller & Sons do their business.
The name of Mayo is historic here. It was a Mayo who, with Byrd, laid out the city, and the family has had one or more representatives prominent in every generation here since. One of the attractions of the city to tourists, is the burial place of the great Indian chief, Powhatan, which is on the old Mayo homestead about a mile below Richmond corporate limits. This place has been the home of the Mayo family for a century and a half.
The Mayo's company was the first to mass produce cigarettes for sale, but they quickly drew company, and their production was eventually surpassed by Allen & Ginter. Of course, both were gobbled up, as the tobacco crate label above attests, by the voracious James Buchanan Duke in 1890, as part of his American Tobacco Company trust. [CIGC]
That basically signaled doom for the P. H. Mayo & Brother buildings. Plate 10 of the 1905 Sanborn maps bears a note that states:
American Tobacco Co.
P. H. Mayo & Bro. Branch
To be removed to E. Cary St. Bet. 25th & 26th
And as faithful readers of this space know well, that is the location of the Cameron & Cameron tobacco factory.
So at some point between 1905 and 1924 both bit the dust. The factory was replaced by the new Richmond Dry Goods Co. Inc. building, and the stemmery by the Times-Dispatch Printing & Publishing building.
(P. H. Mayo & Bro., Inc. is part of the Atlas RVA! Project)
---
Note
If you have wall space that's just crying out for a colorful reproduction that depicts Richmond history, you could do a lot worse than The Virginia Shop's Mayo poster above. It comes in three different sizes and looks absolutely sweet up close. And no, neither Rocket Werks nor RVAHub is affiliated with The Virginia Shop in any way, it's just really cool looking.
---
Print Sources
[CIGC] The Cigarette Century. Allan M. Brandt. 2007.
[RVCJ93] Richmond, Virginia: The City on the James: The Book of Its Chamber of Commerce and Principal Business Interests. G. W. Engelhardt. 1893.
---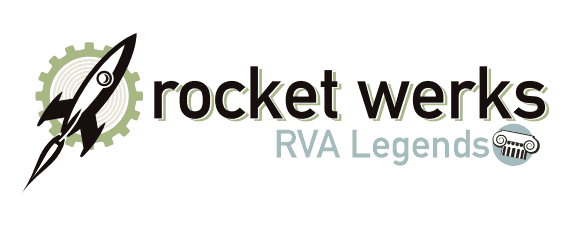 Will you help support independent, local journalism?
We need your help. RVAHub is a small, independent publication, and we depend on our readers to help us provide a vital community service. If you enjoy our content, would you consider a donation as small as $5? We would be immensely grateful! Interested in advertising your business, organization, or event? Get the details here.