RVA Legends — W. O. Burton
A look into the history of Richmond places that are no longer part of our landscape.
110 Foushee Street (Office)
Fifteenth and Hull Streets (Brick Works)
A brickmaker who helped build Masonic Temple.
W. O. Burton, contractor and builder and manufacturer of brick, at 110 Foushee street, has been engaged in that line for the last ten years. He has a place on Foushee street, 150 feet square, covered by his shops and his office, which are built of brick, and has his brick-yards in Manchester.
He has from 120 to 150 hands employed, according to the state of trade, and he does a business in the city and its field of perhaps $150,000 a year.

Some of the finest structures in Richmond were built by him, among others, the new Masonic Temple here, one of the handsomest buildings of the South;
Grace Street Baptist Church, Lombardy Street School, the Davis Shoe Factory and the residences of Thomas Stagg and George B. McAdams. The Masonic Temple cost, complete, $150,000; Grace Street Church, $50,000; and these are illustrations of the character of contracts he takes.
He was recently awarded the contract to build the new State Library building, shown on page 25 of this work, and he is now completing the new Chamber of Commerce building here, which is to cost, perhaps, $150,000.
Burton's Brick Works, corner Fifteenth and Hull streets, Manchester, have a capacity of 50,000 brick a day. Their annual production is about 3,000,000 brick, and they usually carry in stock about 1,000,000. Mr. W. O. Burton, the proprietor — the same whose other affairs have just been described — is one of the best known Richmond builders and contractors.
He has an office in the city, as has been said, at the corner of Foushee and Canal streets, and he has built, among other large structures here, the Masonic Temple, Grace Street Baptist Church, and the "third tier" of the State Penitentiary. His brick yards in Manchester cover seven acres. He uses machinery and turns out both pressed and common brick. He employs about twelve teams, and more than a hundred hands. [RVCJ93]
The city directories list Burton as living in Manchester in 1877, and later 912 West Clay Street. Richmond, Virginia, the City on the James, 1893 edition, has a picture of his residence which it identifies as "Grove Road, Western Suburbs," however precisely none of the available city directories identify him at such a location.
The natural conclusion is that they really meant Grove Avenue, but the setting depicted above looks pretty rural, with room enough for a windmill. The house also seems a bit out of character for a typical Fan or Museum District abode.
Kudos to anyone who can identify this location!
(W. O. Burton is part of the Atlas RVA! Project)
---
Print Sources
[RVCJ93] Richmond, Virginia: The City on the James: The Book of Its Chamber of Commerce and Principal Business Interests. G. W. Engelhardt. 1893.
---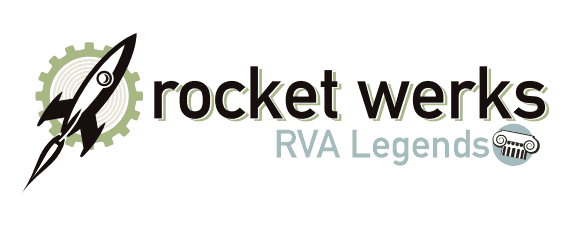 RVA Legends is a regular series
appearing on rocket werks – check it out!
Will you help support independent, local journalism?
We need your help. RVAHub is a small, independent publication, and we depend on our readers to help us provide a vital community service. If you enjoy our content, would you consider a donation as small as $5? We would be immensely grateful! Interested in advertising your business, organization, or event? Get the details here.