RVA Legends — Weisiger & Tiffany
A look into the history of Richmond places that are no longer part of our landscape.
3 Governor Street
Built, between 1865-1877
Demolished, 1989?
Call the police! We've been robbed!
Wholesale Clothiers. Forty years ago this house was founded by the late O. F. Weisiger, since which period the firm name has changed several times. In 1886 the firm of O. F. Weisiger & Co., has dissolved by the death of the senior partner.
Messrs. W. H. Weisiger, son of the founder, and D. O. Tiffany, the surviving partners, then formed a co-partnership under the firm name of Weisiger & Tiffany. Mr. Weisiger was born and raised here, has always been in this line, and manages the business in this city, Mr. Tiffany attending to the manufacturing.

They employ seven commercial salesmen, and sell goods to the trade throughout the Yireinias, Carolinas, Tennessee and Georgia. [IOR]
They also had the misfortune of being Richmond Dispatch front-page news in June 1886 for a robbery of the store.
A colored woman named Sarah Butcher was before the Police Court yesterday morning, charged with unlawfully and feloniously breaking and entering in the night-time the store of Weisiger & Tiffany, successors to O. F. Weisiger & Co., with intent to commit larceny, and stealing therefrom clothing of the value of $75.

A private watchman is employed by this firm, but he was taken suddenly sick about 9 o'clock Sunday night, and went home after getting another watchman who stays in that neighborhood to promise to keep a lookout for him during his absence. It is supposed that the house was broken into soon after this time and was open from then until morning. [RDIS]
Broken glass and a ladder found in Tobacco Alley and pointed to a second-story job. The crime scene was surveyed personally by Chief of Police John Poe, Jr., who turned the case over to a Sergeant Hall, once the financial contents of the two iron safes were determined to be untouched. The Sergeant was not long in apprehending Ms. Butcher, and was soon in hot in pursuit of D. Delerue, Bill Coleman, and Moses Bowles, "suspected of being connected with the robbery." [RDIS]
Number 3 Governor Street was located at the edge of the
Burnt District of 1865
, so whatever stood there before April of that year was another casualty of the
Evacuation Fire
, Richmond's favorite cautionary tale about intentional arson. What would become the Weisiger & Tiffany Building was built in the flurry of construction that followed the end of the Civil War.
Today, the entire block between Main, Bank, Governor, and Fourteenth Streets is dominated by the Commonwealth's own John Tyler Building, constructed between 1989-1991.
(Weisiger & Tiffany is part of the Atlas RVA! Project)
---
Print Sources
[IOR] Industries of Richmond. James P. Wood. 1886.
[MCR] Map of the City of Richmond, Virginia, 1861-65. Richmond Civil War Centennial Committee. 1961.
[RDIS] Richmond Dispatch. Saturday, June 19, 1886.
---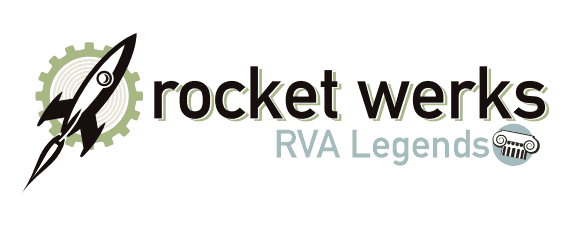 RVA Legends is a regular series
appearing on rocket werks – check it out!
Will you help support independent, local journalism?
We need your help. RVAHub is a small, independent publication, and we depend on our readers to help us provide a vital community service. If you enjoy our content, would you consider a donation as small as $5? We would be immensely grateful! Interested in advertising your business, organization, or event? Get the details here.