RVA Legends — Herman Schmidt, European Store
A look into the history of Richmond places that are no longer part of our landscape.
500-502 East Broad Street
504-508 East Broad Street
832 East Main Street
Established, 1865
Demolished, 1982?
Just the place when you need specialty farinaceous goods: a store unfazed by the need for advertising.
Hermann Schmidt's "European store" occupies two places here, one at Fifth and Broad street, Nos. 500 and 502, and the other at 832 East Main street. He makes a speciality of foreign delicacies, wines and liquors, and imported goods of the finest grades. He does business chiefly in the city and State, to the aggregate of perhaps $75,000 a year. He employs 20 persons, and runs seven delivery wagons. He has the largest wine and liquor trade of any retail house here.
He has been very successful in the business, and he owns considerable real estate here. He is the proprietor of the Transparent Ice Works on Canal and Adams streets, and is also president of the Virginia Building and Loan Association, and a member of the Chamber of Commerce. [RVCJ93]

Established in 1865 its history has been one of constant development and catering to the wants, necessities, and tastes of the public. One of the results of this was that its trade finally outgrew the accommodation of its quarters and some months ago it had to rebuild on its old site its present splendid and commodious structure.
Hermann Schmidt explores the markets on both sides of the Atlantic for all that is best in the fancy and staple grocery lines. In the house will be found twenty-two kinds of farinaceous goods, all the brands of macaroni, twenty-eight varieties of nuts and table fruits, such as raisins, figs, citron, currants, twenty-odd selections of dried and evaporated fruits, scores of chocolates and cocoas, ever known wholesome brand of American and foreign biscuits, preserves, jams, and pickles in glass, various Chinese conserves, luncheon delicacies by the hundreds, all description of sauces, and fish in oil, &c.,
American German, French, Swiss and other cheeses, canned goods of all the celebrated canneries, prepared soups, mincemeats, and plumb-puddings, champagnes, clarets, Rhine and Moselled wines, domestic white wines, Sauternes, Burgundies, and Hungarian wines, ports, sherries, and Madeiras, brandies, rums, whiskeys, gins, malt liquors, cordials, &c. The liquor list in the convenient catalog published by the house and which should be in the hands of every housekeeper, fills pages.
The wines and brandies are of all vintages, and the whiskeys are of all ages. To say that the house of Hermann Schmidt has a magnificent Christmas stock would seem a waste of words, yet they have specialties in addition to the articles enumerated above in the way of countless delicacies for the holiday storeroom, many of which the general American public are not familiar with. Excellence of quality and purity are the watchwords of the concern. Mr. Carl Wipperman is the experienced manager and buyer of the house. [RICD]
Mr. Schmidt is a man of more than ordinary enterprise. He is the proprietor also of two grocery stores here—one on Broad and the other on Main street. He is the president of the Virginia Building and Loan Association, and is largely interested also in other local projects.

He is, in fact, one of the most subtantial men, financially, in the city. He is of German birth, but has been a resident here for twentyseven years, and for five years before that time was an exporter and importer of New York city. [RVCJ93]
The north-east corner of Broad Street underwent massive changes as the result of Project One, and is today the home to one of its survivors, the Broad Street Marriott built 1982-1984.
Project One was Richmond's kitchen sink attempt at urban renewal in the early 80′s. It had everything: a new convention center, office tower, plus this thing called Sixth Street Marketplace, based on Norfolk's Waterside concept. And there would be these two long-established Richmond fixtures — Thalhimers and Miller & Rhoads — helping ground the experience.
So not everything turned out well, but the Marriott managed to survive and even play host to a boatload of cyclists during the UCI championship in 2015.
(Hermann Schmidt, European Store is part of the Atlas RVA! Project)
---
Print Sources
[RICD] Richmond Dispatch. Wednesday, December 5, 1894.
[RVCJ93] Richmond, Virginia: The City on the James: The Book of Its Chamber of Commerce and Principal Business Interests. G. W. Engelhardt. 1893.
---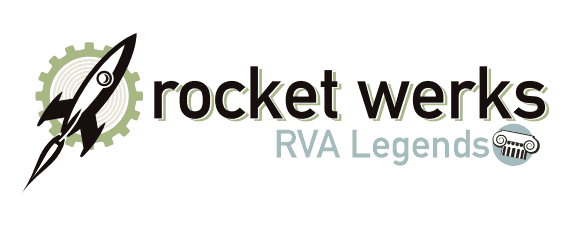 RVA Legends is a regular series
appearing on rocket werks – check it out!
Will you help support independent, local journalism?
We need your help. RVAHub is a small, independent publication, and we depend on our readers to help us provide a vital community service. If you enjoy our content, would you consider a donation as small as $5? We would be immensely grateful! Interested in advertising your business, organization, or event? Get the details here.